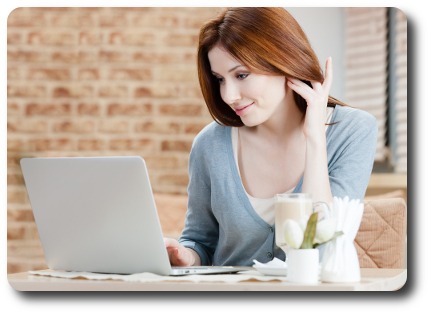 A wise man in marketing once said, "Keep it simple, keep it focused"
Good advice for marketing, business, and life in general.  
We completely embrace that winning philosophy.
All of our services and prices are listed on a single page.
A novel idea for some businesses, just plain sense for us.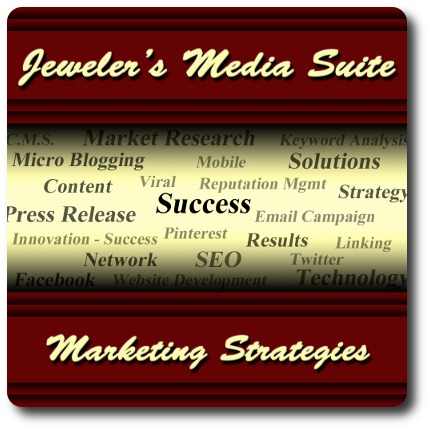 Four Grainer Digital Magazine For Jewelers
There has never been a better time for jewelers to have their own digital magazine.
Why would you pay to be in a magazine when you can own your own?
A Four Grainer Digital Magazine Delivers Significant Advantages.
Your Own Four Grainer Digital Magazine – $395 Per Month – No Contracts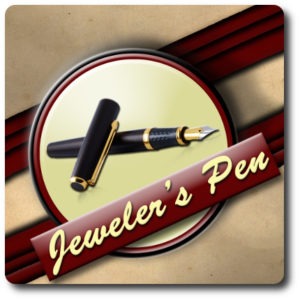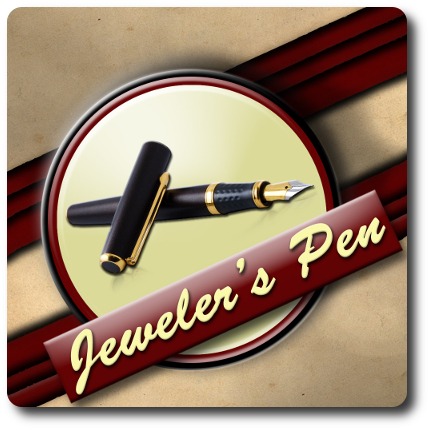 Jeweler's Pen
Content Creation – Email Campaigns – Blog Service.
E – Newsletter Service.
The vast majority of jewelers need content for their E-newsletters.
Once signed up, we automatically begin to engage them with content for you.
How we keep your jewelry brand top of mind all year long.
26 pre-written targeted email messages.

Engaging content centered on gems, gem lore, and jewelry.

One sent automatically every two weeks to keep your brand top of mind.

A mobile responsive format that looks great on any sized screen.

Professionally written, mobile optimized content

.

Written by those who know, understand and have worked in the jewelry trade for many years.
$250.00 per month.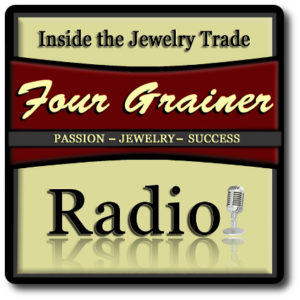 "

Inside the Jewelry Trade" Radio Show Podcast
Premier Online, On-Demand Show For The Jewelry Trade.
There are many reasons why you should be advertising on "Inside the Jewelry Trade" Radio show.
Online radio shows and podcasting have opened up the door to a whole new way for people to enjoy audio content when and where they want it.
For some, it is during their daily commute to work, on a treadmill, or out for a leisurely walk.
Your target audience can listen to the broadcast without having to take any extra time out of their day to do so.
For all the details, please view our page:  Why Advertise On "Inside the Jewelry Trade" Radio Show
As always, we make it easy.
Episode Sponsorship.  You have two 30 second advertising blocks available to you for each episode.   Please call for pricing.
Corporate Online Radio.  Would you like to see your brand listed in iTunes?  Drive traffic to your website?  Have your "voice" available 24/7 on-demand?  We produce your brand's very own 10 episode online radio series.  Please call for pricing.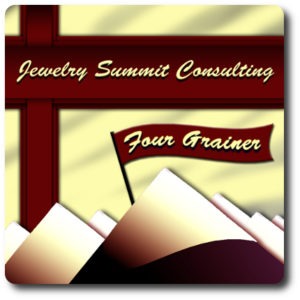 Jewelry Summit Consulting
For The Elite Jeweler Who Expects More From Their Business.
Provides one-on-one digital marketing support that draws upon every division under the extensive Four Grainer brand.
Your entire digital marketing presence online can be coordinated by this program.
Access is restricted due to the tremendous resources this program brings to the table.
We only take three clients per year.
Confidential and client discrete.
Please call for pricing and availability.
Start Getting Results From Your Online Marketing Today!