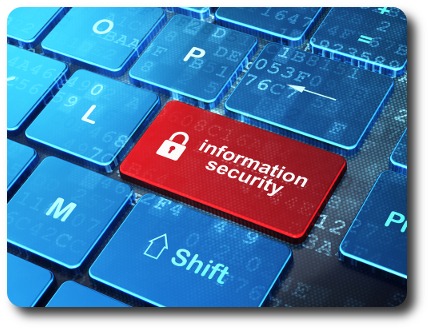 What Do You Do With My Information?
We follow a simple path at Four Grainer LLC in how we view and treat our clients.
Simply put, "We treat you the way we would like to be treated".
That mind set extends not only to how we handle your trusted personal information but how we work with you at every level.
In an age where it seems that earning money is the only priority, we again, take a different path.
We would rather earn your trust than earn your money.
If we have done our job the right way, have given you legitimate value, provided goods, and services that have made your jewelry store more profitable, then our reward will follow because privacy is ultimately about people. 
It isn't about rules and regulations: It's about respecting and protecting the personal data of individuals.
Privacy done well goes beyond compliance to also support a company's strategic vision, business goals, and product plans.
After all, reputation is the capital of the digital age, and companies can only thrive if they maintain customer trust.
By keeping people at the center of the privacy discussion, companies can create a trusted relationship with customers that show dividends on the bottom line.
Now on to the legal formalities
Here at Four Grainer, LLC ("FourGrainer"), we respect your privacy and take protecting it seriously.
This Privacy Policy covers our collection, use, and disclosure of information we collect through our website and service FourGrainer.com.
The use of information collected through our service shall be limited to the purpose of providing the service for which the Client has engaged Four Grainer.
Here's what we do and more importantly, what we don't do,  with any information you provide us.
"I am a Four Grainer affiliate."
Your name, address, phone and fax number, email address, tax ID number or SSN and any other information you provide are held in strict confidence.

We collect this information only so we can generate your commission checks and so we can meet United States federal tax requirements.

We do not sell or share your information with anyone else.
"I am a subscriber to an email list managed by Four Grainer."
Your email address, name and any other information you provide such as address and phone number you provide to our customers are held in strict confidence.

We only keep your information so that the customer whose email list you signed up to can email you.
We Do Not Sell Or Share Your
Information With Anyone Else.
Four Grainer collects information under the direction of its Clients and has no direct relationship with the individuals whose personal data it processes.

We work with our Clients to help them provide notice to their customers concerning, the purpose for which personal information is collected.

Four Grainer has no direct relationship with the individuals whose personal data it processes.

An individual who seeks access, or who seeks to correct, amend, or delete inaccurate data should direct his query to the Four Grainer's Client (the data controller).

If the Client requests Four Grainer to remove the data, we will respond to their request within 30 business days.

Four Grainer will retain personal data we process on behalf of our Clients for as long as needed provide services to our Client.

Four Grainer will retain and use this personal information as necessary to comply with our legal obligations, resolve disputes, and enforce our agreements.
Newsletters
If you wish to subscribe to our newsletter(s), we will use your name and email address to send the newsletter to you.

If you no longer wish to receive our newsletters you may follow the unsubscribe instructions contained in each of the communications you receive.
What About Clear Gifs?
We employ a software technology called clear gifs (a.k.a. Web Beacons/Web Bugs), that help us better manage content on our site by informing us what content is effective.

Clear gifs are tiny graphics with a unique identifier, similar in function to cookies, and are used to track the online movements of Web users.

In contrast to cookies, which are stored on a user's computer hard drive, clear gifs are embedded invisibly on Web pages and are about the size of the period at the end of this sentence.

We tie the information gathered by clear gifs to our customers' personally identifiable information.

We use clear gifs in our HTML-based emails to let us know which emails have been opened by recipients.

This allows us to gauge the effectiveness of certain communications and the effectiveness of our marketing campaigns.
"I am a Four Grainer client."
Your account information is held in strict confidence. All customers' account information is.

We do not sell or share your information with anyone.

We only collect information like your name, email address, mailing address, phone number, and billing information so we can provide the email marketing services described on this website.
We Treat Our Clients
The Way We Would
Like To Be Treated.
Service Providers
We use other third parties such as a credit card processing company to bill you for services regarding your order.

When you sign up for our services we will share your personal information only as necessary for the third party to provide that service.
Legal Disclaimer
We reserve the right to disclose your personally identifiable information as required by law and when we believe that disclosure is necessary to protect our rights and/or to comply with a judicial proceeding, court order, or legal process served on our Web site.

In the event Four Grainer goes through a business transition, such as a merger, acquisition by another company, or sale of all or a portion of its assets, your personally identifiable information will likely be among the assets transferred.

You will be notified via email of any such change in ownership or control of your personal information.
Access To Personal Information
If your personally identifiable information changes, or if you no longer desire our service, you may correct, update or deactivate it by making the change on our member information page or by emailing our Customer Support at "Contact Us".

We will respond to your request to access within 30  days.

We will retain your information for as long as your account is active or as needed to provide you services.

We will retain and use your information as necessary to comply with our legal obligations, resolve disputes, and enforce our agreements.
Security
The security of your personal information and our clients' information is important to us.

We follow generally accepted standards to protect the personal information submitted to us, both during transmission and once we receive it.

Therefore, we cannot guarantee its absolute security.

No method of transmission over the Internet, or method of electronic storage, is 100% secure, however.
If you have any questions about security on our Web site, you can "Contact Us".
What About Cookies?
We do use cookies to track the number of activities and provide a desirable experience for our affiliates, our customers, and their subscribers.

We do link the information we store in cookies to any personally identifiable information you submit while on our site.

We treat any data that we collect with a cookie with the same high respect that we treat other data about customers, subscribers, and affiliates, and only use it in ways that are consistent with the policies described above.

In addition to our own cookies, our third party advertisers may use them to both improve the performance of our service and provide features such as advertising.

You can restrict the use of cookies or delete them from your browser at any time by configuring your browser settings.

Please note that restricting cookies can interfere with some of the functionality of our website.
What About Log Files?
As is true of most Web sites, we gather certain information automatically and store it in log files.

This information includes Internet protocol (IP) addresses, browser type, internet service provider (ISP), referring/exit pages, operating system, date/time stamp, and click-stream data.

We use this information, which does not identify individual users, to analyze trends, to administer the site, to track users' movements around the site and to gather demographic information about our user base as a  whole.
Advertising
We partner with a third party ad network to either display advertising on our Web site or to manage our advertising on other sites.

Our ad network partner uses cookies and Web beacons to collect non-personally identifiable information about your activities on this and other Web sites to provide you targeted advertising based upon your interests.

If you wish to not have this information used for the purpose of serving you targeted ads, you may opt-out by contacting us.

Please note this does not opt you out of being served to advertisers.

You will continue to receive generic ads.
Testimonials
We post customer testimonials on our web site which may contain personally identifiable information.

We do obtain the customer's consent via email prior to posting the testimonial to post their name along with their testimonial.

If you wish to request the removal of your testimonial please "Contact Us".
Social Media Features
Our Web site includes Social Media Features, such as the Facebook Like button.

These Features may collect your IP address, which page you are visiting on our site, and may set a cookie to enable the Feature to function properly.

Social Media Features are either hosted by a third party or hosted directly on our Site.

Your interactions with these Features are governed by the privacy policy of the company providing it.
Facebook Connect
You can connect your account to social media Web sites using services such as Facebook Connect.

These services will authenticate your identity and provide you the option to share certain personal information with us such as your name and email address to share messages on these sites.

Services like Facebook Connect give you the option to post information about your activities on this Web site to your profile page to share with others within your network.
Notification Of Privacy Policy Changes
We may update this privacy statement to reflect changes to our information practices.

If we make any material changes we will notify you by email (sent to the e-mail address specified in your account) or by means of a notice on this Site prior to the change becoming effective.

We encourage you to periodically review this page for the latest information on our privacy practices.
Our Policy Toward Children
Four Grainer does not knowingly collect personally identifiable information from children under 13.

If a parent or guardian becomes aware that his or her child has provided us with Personally Identifiable Information without their consent, he or she should contact us.

If we become aware that a child under 13 has provided us with Personally Identifiable Information, we will delete such information from our files.
Links To Other Sites
Our Site includes links to other Web sites whose privacy practices may differ from those of Four Grainer.

If you submit personal information to any of those sites, your information is governed by their privacy statements.

We encourage you to carefully read the privacy statement of any Web site you visit.

This privacy statement applies only to information collected by this Web site.
Public Forums
Our Web site offers publicly accessible blogs or community forums.

You should be aware that any information you provide in these areas may be read, collected, and used by others who access them.

To request removal of your personal information from our blog or community forum, "Contact Us".

In some cases, we may not be able to remove your personal information, in which case we will let you know if we are unable to do so and why.
Contact Us
If you have any questions or suggestions regarding our privacy policy, please contact us at via email at "Contact Us", or via postal mail.