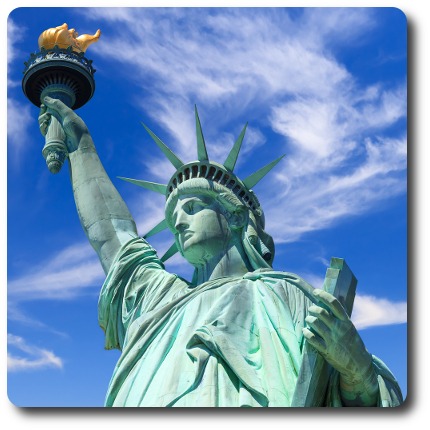 FOUR GRAINER MISSION STATEMENT:
Four Grainer is a full range, results-driven, consulting firm for jewelers, by jewelers.
Our core mission is to solve our clients' toughest challenges by providing unmatched services in strategy, consulting, digital marketing and operations.
At Four Grainer, we take an innovation-led approach to help our single and multi-unit clients "imagine and invent" their sustainable future today.
VALUE STATEMENT:
This professional guidance to store owners is based on six strongly held fundamental leadership principles:
– Integrity  –  Optimism  –  Courage  –  Preparedness  –  Communication  –  Accountability
– Integrity   
Integrity requires carefully developing and upholding a set of inviolable beliefs.
People of integrity are not inflexible, but their decisions are made in the context of strongly held business values.
Principled leaders must not only set a business ethics compass but also effectively communicate a code of conduct to those they lead.
They are obligated to remain faithful to their core business convictions in order to demand and inspire the same in others.
– Optimism     
Optimism in leadership is envisioning the best possible outcome for a situation and convincing the people around you to put forth their best effort in obtaining that outcome.
The effectiveness of optimism plays on the human inclination to work toward an achievable goal.  People believe in leaders who have strong convictions and confidence.
The optimism conveys a culture of confidence and helps organizations move successfully toward a common goal.
– Courage   
Whether on a daily basis or in times of crisis, the staff of a jewelry store looks to their leaders for courage in the face of adversity.
Courage is the strength to act on strong beliefs, whatever the risk.
When leaders remain steadfast in their adherence to principles, regardless of professional jeopardy, they generate confidence, loyalty and respect from their peers, employees, and clients.
In today's business climate, executives must have the courage to enact corporate governance initiatives that curtail excess and uphold the interests of customers, investors, and employees.
Without bold leadership, companies suffer from a lack of effective management, trust, and ultimately we believe, profitability.
– Preparedness   
Being prepared requires constant vigilance and foresight.
Preparedness applies not only to the effective execution of operations but also to the assurance that operations continue smoothly through any type of event.
Independent jewelers face an ever-changing series of threats to their future.  That is why it is essential to identify existing threats quickly and review the processes and procedures in place to combat those threats.
Careful preparation for every event that can be anticipated enhances preparation for the unanticipated.
Relentless preparation develops a culture of responsibility and awareness.
– Communication   
Effective management of any organization requires clear goals and internal communication, both vertically and horizontally, in the collective pursuit of those goals.
In order to make well-informed decisions, a leader should delegate and understand the roles of each segment of their organization.
Through relentless preparation and reliable, frequent communication, a leader can achieve this level of comprehension, which will aid in coordinating the efforts of their team.
Access and modesty in a leader improve worker morale and provides incentives for employees to work toward a clear and common goal.
– Accountability   
Accountability means measuring results throughout an organization and holding people responsible for their performance.
The ability to measure performance accurately is critical to any independent jewelry store looking to improve efficiency and ensure success.
A system of measurement motivates employees and decision-makers alike.
Accountability enables leaders to identify problems more effectively and make solutions pervasive throughout an organization.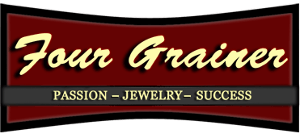 Focused Expertise–Consulting jewelry businesses is our only business. Our expertise applies to any major change—but we are especially accomplished at the most challenging changes.
Unparalleled Experience–We've been immersed in consulting the Trade since 2011. Our team has decades of real-world in the trenches experience and success both in single, and multi-unit jewelry organizations.
Unique Approach–We understand the patterns that lead to change success. Our perspective has evolved through a wealth of change-related research and experience. We offer a flexible but structured approach to execution comprised of mindsets, methodology, tools, and skills.
Uncompromised Support–Our commitment is to the success of your initiative, regardless of the strategy, solution, or vendors you choose. Our job is to make sure you have the information you need to make informed decisions about what it will take to achieve your intended results. In doing so, we offer guidance that is candid, direct, and uncompromised. We tell the truth no matter how hard it is to hear.
The Strength of Character–The relationships we build with our clients reflect not only "what we do" but also "who we are." Our clients say the strength of character we bring to each situation—the quality of our interactions, the demeanor we exhibit, along with our clarity of purpose, ability to listen, commitment to honesty, devotion to client success, and passion for our work—is an important aspect of why working with us is different, and why they are consistently successful with their changes.
Start Getting Results Today!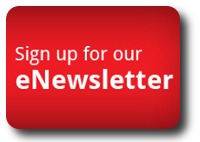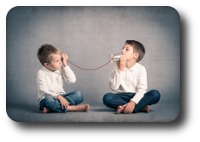 "Four Grainer Advantage" Series