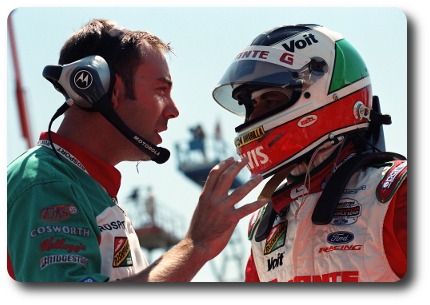 Marketing research is vital for increasing sales and dominating your competition.
It is a critical component to making good decisions when evaluating new jewelry product lines and potential marketing campaigns because it gives you a snapshot of what is occurring, and when done well, offers alternative choices.
Five Reasons Market Research Matters.
1 – Centers Your Business On The Consumer.  Neighborhoods change, new people, move in, and others move out.  If you understand the demographics you can tailor your jewelry selection to always match your clients.
2 – It Keeps You Focused.  When used properly, marketing research should tell you what's most important to your consumers and helps you to prioritize and maximize your time effectively.
3 – Marketing Research Allows You To Focus On The Most Lucrative Opportunities.  Jewelers want to grow their business,  but we are not always clear on which is the right path to do so. Marketing research can help you weigh and quantify opportunities to prioritize those with the highest revenue potential for your store.
4 – Its Keeps You Relevant And Future Orientated.  We have all heard the phrase "Adapt or Perish," and that is true for your jewelry store. Conducting regular research enables you to make sure we are constantly adapting and evolving your jewelry product lines to meet long-term needs.
5 – It Improves Your Decision-Making Capabilities And Reduces Your Risk.  Market research can provide insightful information about your particular market, product selection, audience, competition, and more. By using market research, you can make decisions with greater clarity, confidence and you can optimize your brand strategy choices while minimizing your risk for failure.
Why Jewelers Should Engage In Market Research.
Identify Potential Customers

Who is going to buy your jewelry or need your repair services? How old are they? Are they male or female? Are they married, single or divorced? Do they have children? Where do they live? What is their level of education? and so on.
Understanding Your Existing Customers

Why do customers choose your product over competitors? What do they value? Is it service, product quality or the prestige associated with consuming your product/service? Who influences their buying decision? What magazines do they read? What websites do they visit? What do they enjoy doing?
Set Realistic Targets

From the information, you collect you'll be able to set realistic targets for areas such as growth, sales and the introduction of new jewelry product lines and services.
Develop Effective Strategies

From the research, you'll be able to make informed marketing decisions about how to price your jewelry selection and services, which media channels to use (eg: newspaper, radio or direct marketing). It will also help you make an informed decision about starting, building, consolidating, diversifying or reducing business activity.
Examine And Solve Business Problems

If you've identified a business problem, research will help you work out what is happening. For example, if your sales have fallen you might discover that brand awareness has also fallen, or that a new competitor has entered the market.
Prepare For Business Expansion

The research will help you identify areas for expansion and test the market's readiness for new jewelry lines. For example, you could be looking to open a new retail store and you need to find the right location or you could plan to make changes to your distribution channels (eg: from home parties to retail) and need to determine how that will affect your customer base.
Identify Business Opportunities.

Your research could identify new business opportunities. You may find an under-serviced market. You could identify changing market trends such as population shifts, increasing levels of education or leisure time which bring new opportunities.
We at Four Grainer have been growing retail jewelry stores for several decades.   
We are uniquely qualified to sift through the mountains of demographic and marketing research to find the key points you need to profitably grow your business. 
Let's start gathering market research data today, so you can make informed decisions tomorrow.
Four Grainer delivers digital marketing that stands out, 
breaks through the clutter, and shows your jewelry brand
as the authority on jewelry today.
Why You Need Four Grainer For Your Digital Marketing.
We Listen To You.  Even with decades in the jewelry trade, we understand every jewelry brand has a unique story to tell.  We listen, ask questions and listen some more, until we truly understand your message.
"Turn Key" Program.  We develop the strategy, tactics, timing, and implementation of your digital marketing plan.  As the plan gathers momentum, we carefully analyze the analytical data and make the necessary adjustments to keep your marketing plan on track.
Exclusive To The Jewelry Trade.  Four Grainer only accepts digital marketing projects from those in the jewelry trade.  We know how to profitably grow jewelry stores because we have done it for years.
Considerable "Real World" Experience.  Every member of the Four Grainer team has spent years in the jewelry trade.  We have authored over 145 articles, various publications, podcasts, and training manuals for jewelers.  We encourage you to visit our Article Archives and our "Inside the Jewelry Trade" Radio Show Archives of Episodes.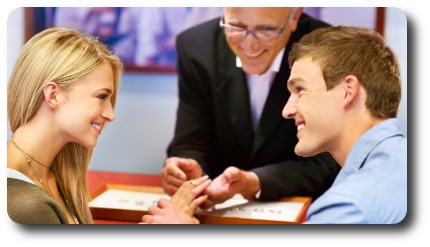 Four Grainer Services Series
– Brand Development For Jewelers
– Market Research Is Vital To A Jeweler's Success
– Why Jewelers Need A Four Grainer Digital Magazine
– Jeweler's Pen – Content, Email, Blog Service
Start Getting Results Today!