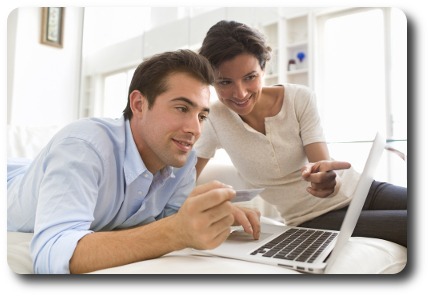 Over two million people a day shop for jewelry online.
E-commerce sales on the Monday after Thanksgiving 2014 hit $2.04 billion, up 17% compared to a year ago.
Results are according to analytics firm comScore, making it the biggest online shopping day ever, and the first to surpass $2 billion in sales.
For the full five-day period for 2014, sales rose 24%, and e-commerce sales ran ahead of forecasts.
How much jewelry did you sell online?
Your Four Grainer Digital Magazine
Was Designed  With Online 
Shopping  Flexibility Built-In. 
We understand the problems you face selling merchandise online.
First off, who do you trust to build, inventory, and manage a site that requires SSL certification?
Security is a problem as well, not to mention the jewelry itself.
Do you risk upsetting your vendors by selling their assortment online?
Do you just sell some generic brand Chinese assortments and hope it stays together?
Fortunately, we have a solution.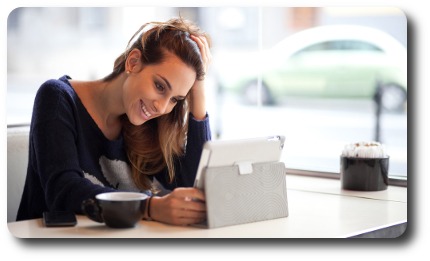 Your Four Grainer Digital Magazine already drives repeat traffic through engaging content and ease of use, why not use that built in traffic to sell online?
In fact,
The Four Grainer Digital  Magazine
Can Pay For Itself Through 
Online Sales.
Having tried different ways to sell jewelry online we want to give you a FREE option you should consider:    Stuller Showcase
You already have a relationship with Stuller
The client can browse 24/7 and put items into a shopping cart/wish list
You determine the markup.
When ready to purchase, email is sent to you with clients contact info
You order the merchandise yourself.
The client comes to your store to view the items before purchase.
The sale is rung up in the store through the store's POS system.
For the record, Matt Stuller has been a guest on "Inside the Jewelry Trade" Radio Show; however, we haven't received compensation in any form for our endorsement.
We simply know from real world experience that the program provides extensive jewelry options, flexibility, and works well with minimal effort.
* * * Another very promising tool is a suite of online selling option add-ons from Gem Find.
Hopefully, we will get a chance to give it a real-world test soon.
Gem Find has several interesting programs that should increase online sales for jewelers.
Virtually All Online Selling Programs Will Work Seamlessly With Your Digital Magazine.
The take-away here is that we can tailor your Digital Media Magazine to work seamlessly with whatever online selling system you use.
Your Own Digital Media Magazine
$395 Per Month – No Contracts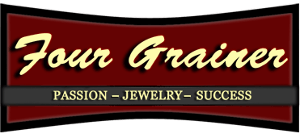 Four Grainer delivers digital marketing that stands out, 
breaks through the clutter, and shows your jewelry brand
as the authority on jewelry today.
Why You Need Four Grainer For Your Digital Marketing.
We Listen To You.  Even with decades in the jewelry trade, we understand every jewelry brand has a unique story to tell.  We listen, ask questions and listen some more, until we truly understand your message.
"Turn Key" Program.  We develop the strategy, tactics, timing, and implementation of your digital marketing plan.  As the plan gathers momentum, we carefully analyze the analytical data and make the necessary adjustments to keep your marketing plan on track.
Exclusive To The Jewelry Trade.  Four Grainer only accepts digital marketing projects from those in the jewelry trade.  We know how to profitably grow jewelry stores because we have done it for years.
Considerable "Real World" Experience.  Every member of the Four Grainer team has spent years in the jewelry trade.  We have authored over 145 articles, various publications, podcasts, and training manuals for jewelers.  We encourage you to visit our Article Archives and our "Inside the Jewelry Trade" Radio Show Archives of Episodes.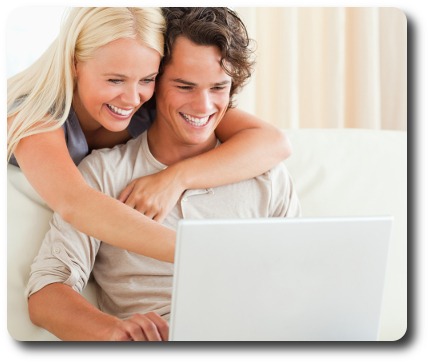 Four Grainer Digital Magazine Advantage Series
– Why Jewelers Need A Four Grainer Digital Magazine
– Four Grainer Digital Magazine Attracts, Engages & Retains Clients
– Your Four Grainer Digital Magazine Can Pay For Itself
– Special Programs For Your Four Grainer Digital Magazine
– Four Grainer Digital Magazine Expands Jewelers Area Of Expertise
Start Getting Results Today!