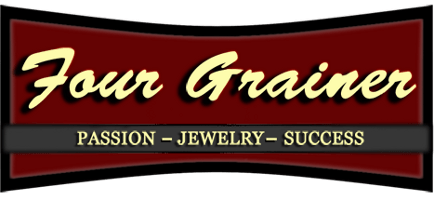 Four Grainer is a full range, results-driven, consulting firm for jewelers, by jewelers.
Our core mission is to solve our clients' toughest challenges by providing unmatched services in strategy, consulting, digital marketing and operations.
At Four Grainer, we take an innovation-led approach to help our single and multi-unit clients "imagine and invent" their sustainable future today.
On a larger jewelry industry scale, we want to be a conduit of relevant information that strengthens and elevates the jewelry trade in the competitive global luxury market.
To that end, we share our knowledge and expertise with a wide variety of jewelry trade publications and jewelry industry shows.
Here are some of our recent ones:
National Jeweler Magazine
August 2017 – "5 Business Books to Round Out Your Summer Reading List" – Written by Brecken Branstrator.  National Jeweler's list of book recommendations for the remainder of the summer includes improving the customer experience through the employee experience and how to master the art of storytelling.  "A Reason to Chant – Jewelry Trade Edition"   Article Link
JCK Magazine
 July 2016 – "How to Start a Podcast" –  Written by Rob Bates, Senior Editor of JCK Magazine.  "People are consuming content differently," says Rod Worley, founder of FourGrainer.com and host of the Inside the Jewelry Trade podcast. "We all want it quick, easy, and mobile. That is where podcasts shine. People can listen on the treadmill, or when they are cooking, or in the car. And now that the podcast app has been placed in iPhones and iPads, they are just going to keep getting more and more important."  Read the full article at the link provided.    Article Link
JCK Talks 2015
Inside the Jewelry Trade Radio Show Podcast with Rod Worley
10:00 am – 6:00 pm
Tradewinds, Pool Level
Be a part of the buzz! Inside the Jewelry Trade Radio Show is a premier podcast devoted to jewelry store owners and the jewelry trade who expect more from their jewelry business and want to cut through the clutter to find out what really works. Stop by and chat with host Rod Worley, who will be stationed outside of JCK Talks, doing coverage and interviews all day long.
Link to JCK Talks 2015
Coleman Research
January 2015 – "Jewelry Industry Expert" – Four Grainer was selected as a jewelry expert for Coleman Research.  Coleman Research's clients include corporations, consulting firms, investment banks, asset managers, private equity firms, hedge funds, and law firms.
INSTORE Magazine
August 2014 – "Easy Listening"  Digital media marketing firm Four Grainer has introduced a podcast focused on the needs of jewelry retailers.  Approximately 25 minutes in length, each episode of "Inside the Jewelry Trade," broadcasts jewelry industry news, interviews with designers, consultants, and store owners, and replies to listener questions.  Episodes may be downloaded from iTunes or Stitcher.com and heard on the Four Grainer website.  To read the entire article, click on the article link provided.      Article Link
National Jeweler
July 2014 – "Make Your Podcasting Debut At JA in NY Summer 2014" – Written by Michelle Graff, Editor-in-Chief of National Jeweler.   National Jeweler is guest hosting an upcoming episode of "Inside the Jewelry Trade", the new podcast based jewelry marketing firm Four Grainer, and will be recording it at the upcoming JA New York Summer Show.  The episode will be comprised of a number of short segments, two to five-minute clips of different retailers, manufacturing, and suppliers, speaking about their experience in the jewelry industry.  To read the entire article, click on the article link provided.     Article Link
National Jeweler
July 2014 – "Now, Jewelers Have Their Own Podcast" – Written By Michelle Graff, Editor-in-Chief of National Jeweler.  "Inside the Jewelry Trade" just finished its third episode which was an interview with Stuller Inc. founder and Chairman Matt Stuller, and is set to tape its fourth soon, said Rod Worley, Founder of Grayson-based Four Grainer (an old term for a 1-carat diamond), the marketing firm that started Inside the Jewelry Trade."  To read the entire article, click on the article link provided.     Article Link
JCK Magazine
June 2014 – "How To Know Whether You Are Wasting Your Time On Social Media" – Written by Martha C. White.  You can't manage what you don't measure.  When it comes social media, that old adage is more relevant than ever.  We contributed our expertise and explain the three questions that every jeweler should be asking themselves before starting a social media campaign.  To read the entire article, click on the article link provided.    Article Link
Jewelry Business Advisor Magazine
March 18, 2014 – "Energize Existing Customers And Regenerate Revenue" – Written by Rod Worley.  "With jewelry, margin's being squeezed harder than ever, can you really afford to spend the money needed to acquire a significant number of new clients?  Could you add new clients quickly enough to really impact your next selling season?  If your pockets were deep enough, perhaps you could, but we have a better solution.  What if you energized your own client base?"  To read the entire article, click on the article link provided.    Article Link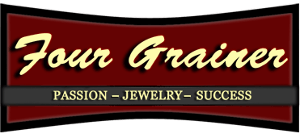 Focused Expertise–Consulting jewelry businesses is our only business. Our expertise applies to any major change—but we are especially accomplished at the most challenging changes.
Unparalleled Experience–We've been immersed in consulting the Trade since 2011. Our team has decades of real-world in the trenches experience and success both in single, and multi-unit jewelry organizations.
Unique Approach–We understand the patterns that lead to change success. Our perspective has evolved through a wealth of change-related research and experience. We offer a flexible but structured approach to execution comprised of mindsets, methodology, tools, and skills.
Uncompromised Support–Our commitment is to the success of your initiative, regardless of the strategy, solution, or vendors you choose. Our job is to make sure you have the information you need to make informed decisions about what it will take to achieve your intended results. In doing so, we offer guidance that is candid, direct, and uncompromised. We tell the truth no matter how hard it is to hear.
The Strength of Character–The relationships we build with our clients reflect not only "what we do" but also "who we are." Our clients say the strength of character we bring to each situation—the quality of our interactions, the demeanor we exhibit, along with our clarity of purpose, ability to listen, commitment to honesty, devotion to client success, and passion for our work—is an important aspect of why working with us is different, and why they are consistently successful with their changes.
 Start Getting Results Today!