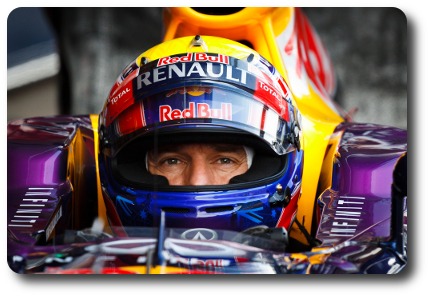 Four Grainer is a full range, results-driven, jewelry industry exclusive consulting firm.
Our core mission is to solve our clients' toughest challenges by providing unmatched services in strategy, consulting, digital marketing and operations.
At Four Grainer, we take an innovation-led approach to help our single and multi-unit clients "imagine and invent" their sustainable future today.
Why Four Grainer Is Your "Full Range" Jewelry Business Solution.
Over the years of working with jewelers, we've found what's needed most is the ability for a consulting firm to have expertise in not only the marketing end of the business but also be highly proficient in the dynamics of organization, strategic planning, inventory control, staffing, and operations
Honestly, unless you've made retail jewelry your career, you will never understand the subtle inherent nuances which are often the difference between a jewelry store that's growing and one that's going out of business.
Four Grainer is staffed by dedicated consultants who understand how to make jewelry businesses successful from the ground up.   We don't specialize in just the marketing, nor do we simply specialize in hiring, and sales training because we found that it doesn't move the needle long-term.
For a jewelry organization to consistently drive business, you have to understand how every part of the business interacts and depends on the other for success.
A jewelry business is only as profitable as the weakest link.
We've seen dynamic sales trainers energize a sales team which resulted in a sales spike only to have the sales drop the next month because the store didn't have a plan to restock the sold inventory consistently.
In some cases, the jewelry store owner wants a new marketing initiative to drive sales, but when you look in the cases, there filled with old, dated merchandise.
Only when you have the experience to look at a jewelry business as a whole can you formulate a game plan to have long-term sustainable success.
Four Grainer LLC has the experience and the tools developed to make your jewelry organization successful regardless of the challenge.
Speaking of challenges, we're certainly ahead of the curve when it comes to delivering your brand message in today's crowded, media rich environment.
What changes do you ask?
The Consumer Is Driving Change Like Never Before.
Today's consumers are tuning out traditional, interruption-based marketing methods, and choosing when and where to interact with brands. More often, that is happening via social networks, blogs, search engines, and mobile devices.
Marketing is evolving at a frenetic pace. How can you keep up and hone in on what matters for your digital marketing strategy without wasting time and resources on here today, gone tomorrow fads?
These changes in consumer behavior and advances in technology are driving the need for tech-savvy, versatile, and digitally native firms like Four Grainer.
Innovations in technology now allow for accurate and real-time reporting capabilities that can be directly correlated to sales. Gone are the days when a jewelry organization could rely on arbitrary measurements, such as impressions, reach, and advertising equivalency. We track and adjust campaigns based on click-through rates, inbound links, website traffic, leads, and other metrics that directly impact the bottom line.
Today, now more than ever, you need a "Full Range" consulting firm like Four Grainer.
You've worked too hard at your jewelry business to watch it now come in second place.
Contact us today!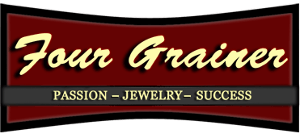 Focused Expertise–Consulting jewelry businesses is our only business. Our expertise applies to any major change—but we are especially accomplished at the most challenging changes.
Unparalleled Experience–We've been immersed in consulting the Trade since 2011. Our team has decades of real-world in the trenches experience and success both in single, and multi-unit jewelry organizations.
Unique Approach–We understand the patterns that lead to change success. Our perspective has evolved through a wealth of change-related research and experience. We offer a flexible but structured approach to execution comprised of mindsets, methodology, tools, and skills.
Uncompromised Support–Our commitment is to the success of your initiative, regardless of the strategy, solution, or vendors you choose. Our job is to make sure you have the information you need to make informed decisions about what it will take to achieve your intended results. In doing so, we offer guidance that is candid, direct, and uncompromised. We tell the truth no matter how hard it is to hear.
The Strength of Character–The relationships we build with our clients reflect not only "what we do" but also "who we are." Our clients say the strength of character we bring to each situation—the quality of our interactions, the demeanor we exhibit, along with our clarity of purpose, ability to listen, commitment to honesty, devotion to client success, and passion for our work—is an important aspect of why working with us is different, and why they are consistently successful with their changes.
 Start Getting Results Today!