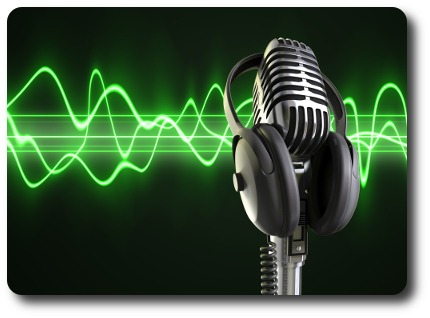 It is natural to have questions about the show, in fact, we would be disappointed if you didn't have them.
Here are some of the most frequently asked questions (F.A.Q.) for "Inside the Jewelry Trade" Radio Show.
Why Did You Create "Inside the Jewelry Trade"?
Our mission statement is simply to be a conduit of relevant information that strengthens and elevates the jewelry trade in the competitive global luxury market.
We want to bring the cutting edge of social marketing, business expertise, and best practices to the members of the jewelry trade as a whole.
Advertising Questions
– How much does it cost to advertise on the show?
There are only two factors that determine the cost.
When the segment will air.
How many segments you are sponsoring.
Shouldn't all advertising be this simple?
Contact us today for additional information and bonuses!
– Why do sponsorship rates change based on when it airs?
Segments that air before/during major jewelry trade shows or during prime trade buying months have greater influence than those in other months.
Contact us for additional information and bonuses.
– Do you have rate adjustments for sponsoring more than one episode?
We do indeed and added bonuses as well!
Our passion is being a conduit of information to strengthen and elevate the jewelry trade in the competitive global luxury market.
Long term sponsorship allows us to focus our energies on disseminating more relevant information and producing more on-demand episodes that help all of us who live and breathe this trade.
– When do we pay for sponsorship of an episode?
Payment must be received 14 days before we air the episode.
The reason is that we want to include your sponsorship in our advertisement of the episode.
– What if we cannot commit/provide payment until 13 days before the episode airs?
We understand that in large corporations making decisions can be difficult and often are approved at the last possible moment.
Our deadline is 14 days prior to the episode airing, period.
We appreciate you considering advertising with us, hope to work with you in the future, but this isn't negotiable.
– We paid in advance for sponsorship but have reconsidered.
We understand.
We want to treat our clients the way we want to be treated.
It is the core mantra of our business.
We will gladly refund any episodes which you have sponsored that are not within the 14-day window of being aired.
Inside that 14 day window, we have already put that episode into production, and have begun to advertise your product/brand with that episode.
– How much does it cost to advertise on the Four Grainer website, Jeweler's Pen, Jeweler's Media Suite, or Jeweler's Summit Consulting? 
We do not accept advertisement requests anywhere else other than episodes on "Inside the Jewelry Trade" radio show.
Products and services that we use to produce the show or website do have affiliate links clearly labeled.
We do receive a commission when you purchase through those affiliate links and thank you in advance for doing so!
– Why don't you accept advertisement revenue other than episode sponsorship?
Good question.
Certainly isn't logical from a business stand point, but here is the bottom line.
Our mission statement is simply to be a conduit of relevant information that strengthens and elevates the jewelry trade in the competitive global luxury market.
When we endorse a product, a jewelry line, or hand out awards it is without advertisement pressure.
"Consumer Report" is a good example.
– What forms of payment do you accept?
Any form of payment that Paypal accepts is fine.
We will send you a receipt for your records.
– How do we produce a mp3 or .wav file to advertise on the show?
We have producers that we work with that we could recommend.
Obviously, the two 30 second commercials represent your brand to the jewelry trade, so take the time to carefully craft your message.
Remember that unlike print advertisements, your sponsored segment could very well be enjoyed and influence clients for years to come because it is on the Internet in various directories.
-Does "Inside the Jewelry Trade" have final say on the commercials they air?
Yes, our customers expect a certain level of professionalism especially with regards to language and intent.
We will not air any commercial that we deem uses language this is not appropriate for all ages or is political, derogatory, defamatory, slanderous or overtly sexual in nature.
Interview Questions
– How long does an interview take?
We recommend that you set aside 40 minutes for your segment.
Granted the interview itself is only 15 to 20 minutes in length but we also have to factor in "do-overs" and a few minutes to chat before the interview.
During this time we also adjust volume controls and ensure that everything is perfect for your segment.
– What is a "Do Over"?
Everyone is human, sometimes we would rather have our words back.
With a "Do Over" you get that chance.
Essentially if you have said something you would like edited out of the segment, all you need to do is say "Do Over", wait for 10 seconds then move on.
The key word "Do Over" is a trigger for our editor to go back and edit out the last sentence or series of sentences.
The 10-second pause gives us a chance to easily find the audio break, as well as, gives you a chance to take a moment to take a deep breath, clear your head, and move on.
– The downside of a "Do Over"? 
The only issue with editing out "Do Overs" is that it tends to make the segment sound a little choppy.
One of the goals of your radio segment is to show your audience, potential clients, and the general audience your human side.
You want them to make that emotional connection with you and your brand.
Part of making that connection is showing that you are just like the rest of us.
That ability to make an emotional connection is what makes this social medium so powerful.
Don't strive for perfection. 
This format is a relaxed conversation, not a slick, contrived advertising piece.
– Is there a tie-in between Shout Outs, Interview Segments, and Advertisement?
No, none at all.
Whether you advertise or not has no bearing on whether you get on the show for a Shout Out or if we do an Interview Segment with you.
Yes, some advertisers will get an interview segment, but only because they are interesting, or have insight relevant to the trade.
Conversely, if you don't advertise an episode that doesn't have bearing into whether you get on the show either.
We really try to separate the two.
Sometimes the most interesting guest don't advertise and the best advertiser would make a boring guest.
At the end of the day our listeners want compelling content, and that is what we try to provide.
– What if I don't like the sound of my voice?
One of the first things you learn in radio or doing voice over work is that no one likes the sound of their own voice.
No one does, especially the professionals in the business.
The good news is that we have pro-grade audio gear that will help you sound your best.
Relax, you will sound good.
Production Questions
– How far in the future do you record episodes?
"Inside the Jewelry Trade" radio show plans four to six weeks in advance.
The reason we go that far in advance is to line up intriguing guests, properly advertise the episode, and produce the best final product possible.
We firmly believe you get the results that you have planned for in life.
– When / how often are new episodes aired?
The show publishes new episodes every Monday morning so you can start your week off on the right foot.
– Why are your show notes so detailed?
Our show notes are provided as a handy recap of the segment.
We provide short bio's on the featured guest, links to their books, products, and services or brand.
The episode sponsor also has a significant portion of the show notes as well with their logo prominently displayed in the upper right-hand corner.
Each segment recap is optimized for SEO keywords so that it will rank well in the search engines.
Strong Google rankings are important to the featured guest, the sponsor, and to us.
– Can I hear/audit my segment before it is listed in the directories?
No, and nor does any other print or broadcast mediums.
We treat you as if you are a guest in our own home.
We cover the questions we ask in advance so you have time to prepare.
We have "do overs" and edit out unwanted parts.
In short, we do everything we can to make you sound great.
– Can I have my segment deleted after it is recorded?
We can delete your segment right up to the moment it is listed on iTunes and the other podcasts directories.
As you know, it is almost impossible to delete a text message, email, photo, or anything else that gets out to the Internet.
Once it is out there, there are always copies floating out there on servers, hard drives, and RSS feeds.
Bookmark us, follow us on Facebook, and Twitter for updates on the latest episodes, or subscribe to the show via iTunes or the RSS feed.
Seriously, thank you for listening and supporting "Inside the Jewelry Trade" radio show.  Your comments and suggestions keep us going.  We appreciate you!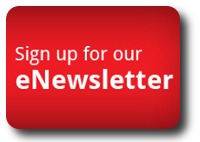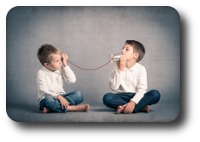 "Inside the Jewelry Trade" Series