Marketing in no longer a one-way street.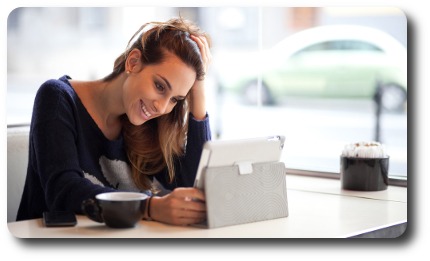 Today you get the results out of your marketing efforts based on the value you put into it.
In this environment, we believe jewelry stores must deliver on a value proposition that is beyond simply their jewelry assortment.
To be successful today, you have to transcend the transaction, you have to become more than just a place to buy jewelry.
This is where your Four Grainer digital magazine steps up.
You will become the "Go To" resource for bridal, jewelry, fashion, beauty and fitness for women in your area.
Your Four Grainer Digital Magazine Shows
Your Brand As The Local Expert On
Weddings, Jewelry & Fashion
Let's show you some of our key features.
Four Grainer Digital Magazine Key Features
– Local Wedding Ideas.  This menu item is a listing of the top local wedding resources in your area. You save young brides-to-be hours of searching online while also building strong ties in the community.  We list three local resources per category.  As your magazine grows in popularity, this can also be a strong source of revenue.  This is a fully functioning online magazine with ad revenue potential.
Wedding Dresses
Wedding Florist
Wedding Cake
Venues  / Receptions
Photographers / Videographers
Entertainment / Limousines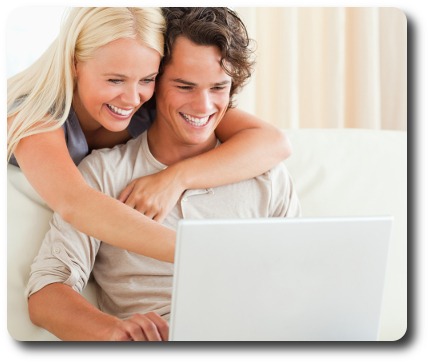 – Wedding Resources.  Several great resources that are highly valued by those planning a wedding.
Top Bridal Magazines  –  Represent the top 9 bridal magazines online last year based on traffic.
Pinterest- Wedding  –  The four most popular Pinterest boards on a wedding.  We live in a visual world.
Best Wedding Blogs  –  Top three bloggers on a wedding, plus a site that lists the top 100 wedding blogs.
Wedding Songs  –  The most requested wedding songs of last year and can be played on the site!
– Fashion & Style.  Shows your store's insight into today's latest fashion trends, also drives repeat magazine visits.
Top Fashion Magazines  –  Top 10 digital fashion magazines in the U.S. based on traffic last year.
Fashion Bloggers  –  Five of the hottest, most influential fashion bloggers today.
Fashion Instagram  –  Five of the largest, most respected Instagram sites on fashion.
– Events / Specials.  Great place to list your upcoming events and other retail partners in your area.  Potential revenue stream.
– Jewelry Collections.  Perfect area to highlight your brands.  *Note* Your brands are also listed on the bottom of every page.
Useful Montage  –  Includes, Anniversary Guide, Home Sizing Tool, International Sizing Conversion, and Ring Sizing Chart
– Beauty & Fitness.  Show your brand's concern about women's health and well-being.
Shape Magazine
Fitness Magazine
The Beauty Magazine
Self Magazine
Women's Health Magazine
Jamie Oliver Cooking Instagram
– Contact Us
Contact Us  –  Give your clients a way to stay in touch.
Charity Outreach Program  –  Exclusive charity program that is fair, easy, and drives traffic
Directions  –  Step by step directions for those who don't have GPS.
Employment Application  –  24/7 Online employment application that gets delivered to your desktop.
Clearly, this is a feature rich, powerful multi-media platform that drives engagement to your jewelry brand on a daily basis.
The best part?
We update content to the site seven days a week.
There is nothing for you do  –  We take care of it all!
Your Own Digital Media Magazine
$395 Per Month – No Contracts 
Four Grainer delivers digital marketing that stands out, 
breaks through the clutter, and shows your jewelry brand
as the authority on jewelry today.
Why You Need Four Grainer For Your Digital Marketing.
We Listen To You.  Even with decades in the jewelry trade, we understand every jewelry brand has a unique story to tell.  We listen, ask questions and listen some more, until we truly understand your message.
"Turn Key" Program.  We develop the strategy, tactics, timing, and implementation of your digital marketing plan.  As the plan gathers momentum, we carefully analyze the analytical data and make the necessary adjustments to keep your marketing plan on track.
Exclusive To The Jewelry Trade.  Four Grainer only accepts digital marketing projects from those in the jewelry trade.  We know how to profitably grow jewelry stores because we have done it for years.
Considerable "Real World" Experience.  Every member of the Four Grainer team has spent years in the jewelry trade.  We have authored over 145 articles, various publications, podcasts, and training manuals for jewelers.  We encourage you to visit our Article Archives and our "Inside the Jewelry Trade" Radio Show Archives of Episodes.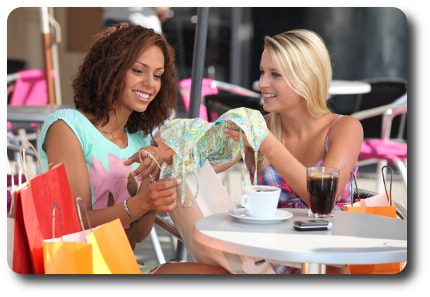 Four Grainer Digital Magazine Advantage Series
– Why Jewelers Need A Four Grainer Digital Magazine
– Four Grainer Digital Magazine Attracts, Engages & Retains Clients
– Your Four Grainer Digital Magazine Can Pay For Itself
– Special Programs For Your Four Grainer Digital Magazine
– Four Grainer Digital Magazine Expands Jewelers Area Of Expertise
Start Getting Results Today!