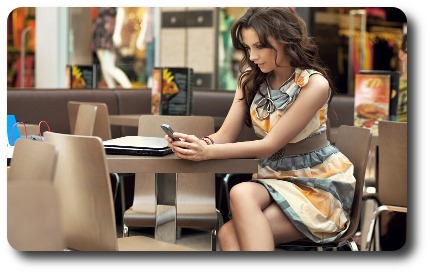 Is your content optimized for the mobile experience?
Today jewelry clients are using their smartphones to make buying decisions and access information while on the go.
Can they even read your site from their smartphone, let alone the content?
If not, then there is a problem.
Because,
There Are Now More Than One Billion 
Smartphone Users A

round The World

.
Social, mobile, and content-driven digital marketing have revolutionized the way that jewelry stores attract, engage with and convert people into customers.
Mobile access is creating a channel for constant dialogue and debate, all the while educating your jewelry clients in real time.
Why Smartphones Are Arguably The Closest You Can Get To The Consumer.
Personal – No device is as personal.  Everyone has a smartphone, including your children these days.
Pervasive – No device is as pervasive.  It is with you all of the time.  Probably wakes you up in the morning.
Proximity – No device has such constant proximity.  How far away is your smartphone right now?
Smartphones By The Numbers.
– Within four years, more consumers will access Internet content via mobile devices than PCs (Source: Brightcove)
 – People spend more time on mobile apps (94 minutes/day) than desktop and mobile web (72 minutes/day) (Source: Brightcove)
– There are 5x as many cell phones in the world as there are PCs (Source: Impiger Mobile)
– 49% of the mobile subscribers in the US own a smartphone (Source: MobiThinking)
– 25% of Americans ONLY use mobile devices to access the internet (Source: GoMo News)
– 63% of smartphone users in the US use the device to go online while in a store shopping (Source: zmags)
– 74% of smartphone users use their phone to help with shopping – 79% ultimately making a purchase as a result (Source: Impiger Mobile)
– 9 out of 10 mobile searches lead to action and over half lead to purchase (Source: Search Engine Land)
– 70% of mobile searches result in action within one hour – It takes one month for the same percentage of desktop users to catch up (Source: Mobile )
– More Android phones are being activated daily than there are babies being born.
– In a 2011 Americans spent 2.7 hours per day socializing on their mobile phones – more than twice the time they spent eating.
Given those staggering statistics, it is clear that jewelers must have content that is designed to be consumed on the latest smartphones.
This is where elite jewelry store owners rely on the expertise of the Jewelers Pen team of professional writers.
All Content Written By
Jeweler's Pen Is Optimized
For Consumption On Mobile
Devices & Smartphones

.
If you would like to learn more about how our team of writers develops, create, and optimize the content for our jewelry clients, we have outlined the process in an article titled:  "Mobile Optimized Content."
Four Grainer delivers digital marketing that stands out, 
breaks through the clutter, and shows your jewelry brand
as the authority on jewelry today.
Why You Need Four Grainer For Your Digital Marketing.
We Listen To You.  Even with decades in the jewelry trade, we understand every jewelry brand has a unique story to tell.  We listen, ask questions and listen some more until we truly understand your message.
"Turn Key" Program.  We develop the strategy, tactics, timing, and implementation of your digital marketing plan.  As the project gathers momentum, we carefully analyze the analytical data and make the necessary adjustments to keep your marketing plan on track.
Exclusive To The Jewelry Trade.  Four Grainer only accepts digital marketing projects from those in the jewelry trade.  We know how to profitably grow jewelry stores because we have done it for years.
Considerable "Real World" Experience.  Every member of the Four Grainer team has spent years in the jewelry trade.  We have authored over 145 articles, various publications, podcasts, and training manuals for jewelers.  We encourage you to visit our Article Archives 

and our "Inside the Jewelry Trade" Radio Show

Archives of Episodes.
Start Getting Results Today!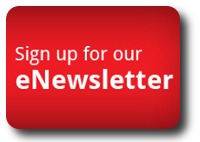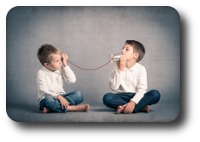 "Jeweler's Pen Advantage" Series