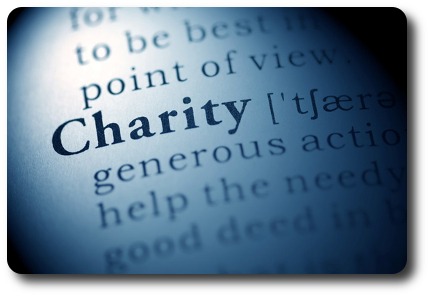 The time to give to those in our community in need is never convenient, nor does it come at a time when we have more than enough, but like time itself, the need is ever before us.
The true measure of a man, business, or a nation is best demonstrated by the compassion that we give others less fortunate than ourselves.
Four Grainer is committed to helping those in our community.
Some of the charities that we support:
Disabled American Veterans.
The 1.2 million-member Disabled American Veterans (DAV) is a non-profit 501(c)(4) charity dedicated to building better lives for America's disabled veterans and their families.
The DAV was founded in 1920 by disabled veterans returning from World War I to represent their unique interests.
In 1932, the DAV was congressionally chartered as the official voice of the nation's wartime disabled veterans.
As an Air Force veteran myself, this charity holds a special place in my heart.   http://www.dav.org/
Habitat for Humanity.
A nonprofit, ecumenical Christian housing ministry that has helped to build over 500,000 decent, affordable houses and served 2.5 million people worldwide.
They were founded on the conviction that every man, woman, and child should have a decent, safe and affordable place to live.  They build with people in need regardless of faith or religion.  Habitat for Humanity was founded in 1976 by Millard Fuller and his wife, Linda.  Their vision:  the world where everyone has a decent place to live.  They welcome volunteers and supporters from all backgrounds.  The most often asked question is how does it work?
Through volunteer labor and donations of money and materials, Habitat builds and rehabilitates simple, decent houses alongside our homeowner partner families.
In addition to a down payment and monthly mortgage payments, homeowners invest hundreds of hours of their labor into building their Habitat house and the houses of others.
Habitat houses are sold to partner families at no profit and financed with affordable loans.
The homeowners' monthly mortgage payments are used to build still more Habitat houses.    http://www.habitat.org/
 American Kidney Fund. 
The mission of the American Kidney Fund is to fight kidney disease through direct financial support to patients in need; health education; and prevention efforts.
The American Kidney Fund envisions a world without kidney disease. As they move toward that goal, they work to achieve a nation in which kidney patients have access to the health care they need, and one in which there are far fewer people with kidney disease.
Thanks to the generosity of many Americans who care about their friends and neighbors with kidney disease, in 2010 the American Kidney Fund provided treatment-related financial assistance to 101,000 dialysis patients nationwide.
Ninety-seven cents of every dollar spent by the American Kidney Fund in 2010 went directly to programs and services.
They provided direct assistance to 101,000 dialysis patients in all 50 states in 2010:
70,000 dialysis patients maintained their health insurance coverage through our Health Insurance Premium Program;
25,000 dialysis patients received Safety Net Grants, helping them to pay for treatment necessities not covered by health insurance, such as transportation to dialysis, nutritional products, and emergency assistance;
6,000 dialysis patients received donated medications or assistance with Medicare Part D prescription drug expenses.     http://www.kidneyfund.org/
Humane Society.
Established in 1954, The HSUS seeks a humane and sustainable world for all animals—a world that will also benefit people.
We are America's mainstream force against cruelty, exploitation, and neglect, as well as the most trusted voice extolling the human-animal bond.
They work to reduce suffering and to create meaningful social change for animals by advocating for sensible public policies, investigating cruelty and working to enforce existing laws, educating the public about animal issues, joining with corporations on behalf of animal-friendly policies, and conducting hands-on programs that make ours a more humane world.
They are a leading disaster relief agency for animals, and they provide direct care for thousands of animals at our sanctuaries and rescue facilities, wildlife rehabilitation centers, and mobile veterinary clinics.   http://www.humanesociety.org/
If you would like for us to support your charity, please use our online form to submit your request:    Donation Request Form
"The Wise Woman's Stone" –  Author Unknown
A wise woman who was traveling in the mountains found a precious stone in a stream.
The next day she met another traveler who was hungry, and the wise woman opened her bag to share her food.
The hungry traveler saw the precious stone and asked the woman to give it to him.
She did so without hesitation.
The traveler left, rejoicing in his good fortune.
He knew the stone was worth enough to give him security for a lifetime.
But a few days later he came back to return the stone to the wise woman.
"I've been thinking," he said, "I know how valuable the stone is, but I give it back to you in the hopes that you can give me something even more precious.
Give me what you have within you that enabled you to give me the stone."
"The best portion of a good man's life;
his little, nameless, unremembered
acts of kindness and love."
Quote by William Wordsworth – Poet