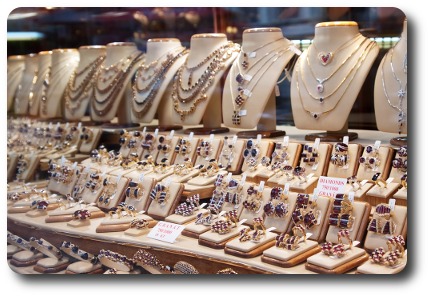 Does your jewelry brand stand out or are you just like everybody else?
What makes your jewelry brand unique in a positive way?
Jewelry brand development is about having each part of your brand's message working together flawlessly.
It's about aligning your business process and communication (internal and external) with your business goals.
It's about creating a deep bond with your customers to the point where they prefer your jewelry store over any other jewelry store.
Your brand becomes relevant in their lives.
Without a clear brand image, your marketing message doesn't resonate with your clients.
You end up spending money on marketing that has no clear message and ultimately gets brushed aside in today's noisy world.
More than any other problem facing jewelry store owners in their marketing is that they can't explain why they're in business and the real purpose they serve.
Branding Comes Down To Two Simple Questions:
1 – What makes your jewelry brand different from any other jewelry brand?
2 – We're the only ones who _____________?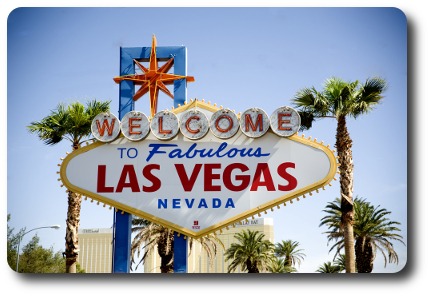 If you aren't the only source of something – anything – then you are, replaceable, dispensable, and interchangeable.
Consumers can easily swap you for another jewelry brand – any brand – the Internet.
If you can't quickly answer those two questions, then you are left with a "features and benefits" style of marketing that doesn't make an impact today, or you have to advertise hyper inflated prices, and then take deep discounts and live on razor thin margins.
We know the problems you face, and we have the solutions that get results.
We use a five-step process that aims to define what your jewelry brand stands for precisely – it's goals, it's personality, the emotions you want people to experience when they come into contact with your jewelry store, and a clear conveyance of that identity through a positioning statement.
Four Grainer's Five Step Process For Brand Development
Vision Statement – What you want your jewelry brand to be in the future.  Aspirations and inspirational.
Mission Statement – Defines the purpose for your jewelry brand.  Simple, straight forward, and easy to grasp.
Essence – The intangible emotions you want your customers to feel when they experience the brand.
Personality – The application of human characteristics to your business.  Usually one or two words.
Value Proposition – Articulates your product or service's unique value, and how it benefits customers.
With decades in the retail jewelry business, we are uniquely positioned to guide you through the entire brand development process for your store.
We know that without first understanding what makes your jewelry brand unique, all of your marketing efforts will fall short.
Contact us today, so we can start working with you to develop your jewelry brand identity.
Four Grainer delivers digital marketing that stands out, 
breaks through the clutter, and shows your jewelry brand
as the authority on jewelry today.
Why You Need Four Grainer For Your Digital Marketing.
We Listen To You.  Even with decades in the jewelry trade, we understand every jewelry brand has a unique story to tell.  We listen, ask questions and listen some more until we truly understand your message.
"Turn Key" Program.  We develop the strategy, tactics, timing, and implementation of your digital marketing plan.  As the project gathers momentum, we carefully analyze the analytical data and make the necessary adjustments to keep your marketing plan on track.
Exclusive To The Jewelry Trade.  Four Grainer only accepts digital marketing projects from those in the jewelry trade.  We know how to profitably grow jewelry stores because we have done it for years.
Considerable "Real World" Experience.  Every member of the Four Grainer team has spent years in the jewelry trade.  We have authored over 145 articles, various publications, podcasts, and training manuals for jewelers.  We encourage you to visit our Article Archives and our "Inside the Jewelry Trade" Radio Show Archives of Episodes.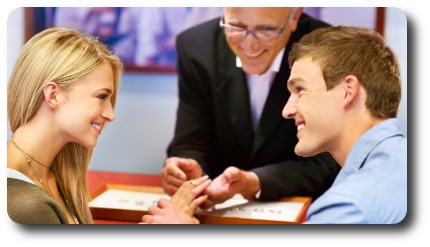 Four Grainer Services Series
– Brand Development For Jewelers
– Market Research Is Vital To A Jeweler's Success
– Why Jewelers Need A Four Grainer Digital Magazine
– Jeweler's Pen – Content, Email, Blog Service
Start Getting Results Today!