Podcast: Play in new window | Download
Subscribe: Apple Podcasts | Android | Email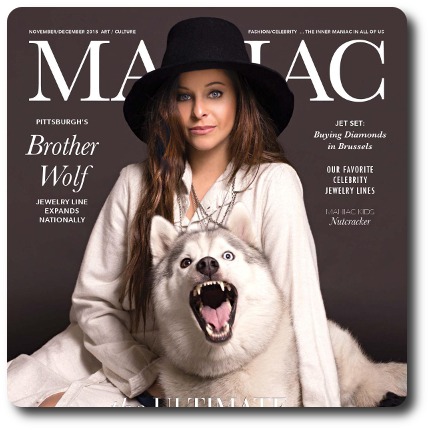 Jonathan and Lauren Tesauro are the Millennial design twins who own and create for Brother Wolf Jewelry.
The tale of how Francis tamed a ferocious wolf that was terrorizing the people of an Italian town inspired the name of their six-year-old Brother Wolf line of religious-inspired jewelry.
– CLICK ON PHOTO FOR SHOW NOTES –
The pair bought the firm in 2014 from a founder who wishes to remain anonymous, ready to sow their own jewelry seeds thanks to an industry education courtesy of their parents, owners of Chapel Hills Jewelry in Pittsburgh. Designers—including Lauren—bring home relics from afar, studying their history and relaying their meaning to Brother Wolf buyers, who purchase 14k gold or sterling silver replicas.
Each is assigned a specific virtue based on the history and origin of the original piece, and nearly everything is handmade in the U.S.
Connect With Brother Wolf Jewelry – Virtue In Motion on Social Media:      
Mentioned In The Show & Links
Brother Wolf Jewelry – Jonathan Tesauro of the Brother Wolf family gave some insight into the inner workings of the company. "We believe in fashion with meaning and that style is a virtue. Those are the two very important aspects to Brother Wolf."
Brother Wolf takes a truly unique approach to jewelry design. Tesauro says, "Our designer travels the world and finds inspiration from different places. Relics found in remote shops far off the beaten path will inspire a design that will then be in the line."
When asked about the process of making the pieces, he says, "Once we have a design, we do extensive research on the saint or mystic that we're featuring. We want to know as much as possible so that we can write the story and share it with our customers. Each handmade piece comes with a card that explains the history and meaning."
On the subject of the future of Brother Wolf, Tesauro says, "Right now, there isn't a true leader in the high-end spiritual jewelry industry. We want to be that leader."
Brother Wolf's Sanctus Collection features beautiful and intricate images of saints and Western mystics cast in precious metals with hand finished 14 karat gold or sterling silver framing.
Contact Jonathan at Brother Wolf via telephone at 203-202-7076 or email:  jonathan@brotherwolfonline.com
Chapel Hills Jewelry – Since 1989 Chapel Hills Jewelry has established a business that offers a wide range of the highest quality designer jewelry and fine watches, including: Simon G, Katharine James, Hidalgo, Rina Limor, Avanessi, Tacori, Sal Praschnik, Dora, Avanessi, Parade, Accutron, Chase Durer, Frederique Constant, Maurice Lacroix, Swiss Army and Wittnauer. – Pittsburgh, PA
Brother Wolf Jewelry – Video Collection
Go behind the scenes of the Brother Wolf cover shoot for Maniac Magazine's November/December Jewelry issue. Jonathan and Lauren Tesauro are the brother-sister duo behind the brand, which is based in Pittsburgh but growing nationwide. To play off the brand's name they brought in four striking Huskies, whose incredible energy made the shoot truly come to life.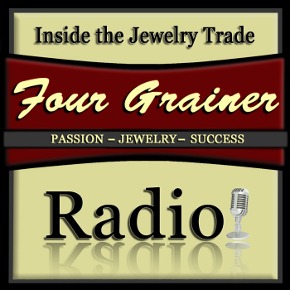 More About "Inside the Jewelry Trade" Radio Show
This is the online radio show devoted to jewelry store owners, the jewelry trade, and those who want to get a rare glimpse behind the curtain into the multi-billion dollars a year U.S. jewelry and watch industry.
We give you access to jewelry designers, vendors, successful store owners, and those who have the proven expertise you need to move your jewelry business forward right now.
This radio show is for those in the jewelry trade who expect more from their business and want to cut through the clutter to find out what really works.
Mission Statement:  Simply to be a conduit of relevant information that strengthens and elevates the jewelry trade in the competitive global luxury market.
Start Getting Results From Your Online Marketing Today!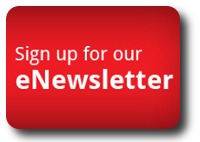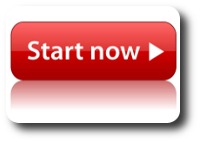 The following two tabs change content below.
President of Four Grainer LLC, jewelry business strategist, and the host of "Inside the Jewelry Trade" online radio show. Rod brings 25+ years of retail jewelry success and leadership to the table. He is the author of the business books "A Reason To Chant," and "A Reason to Chant - Jewelry Trade Edition." Rod lives in Atlanta with his wife and two almost-human cats.
Latest posts by Rod Worley (see all)