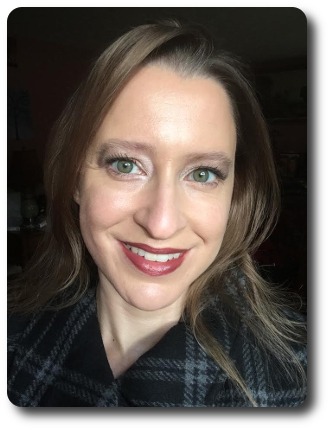 Article by Jessica Rossomme.
We all want to be part of something bigger than ourselves.  We all want to contribute to the greater good.  We all want to help those in need.
As retailers, we have a unique opportunity to help our clients to be a part of that.  We can facilitate a way for them to be a part of something more.  We can be an extension of something positive and impactful, and who doesn't want that?
Jewelry has always been about expression and it continues to be so, now more than ever.  We have all been involved with and supported charities we care about.  And now designers that have concerns close to their hearts are finding ways to incorporate jewelry design with the empowerment of those causes dearest to them.  What an amazing chance to be a part of something!  You choose what speaks to you and where you want to help make a difference and then you give your clients that same chance.
Our stores are a reflection of ourselves in the same way that our client's jewelry is a reflection of themselves.  We are here to help them find a way to best express themselves and you'd be surprised how a cause sparks not only a discussion but a connection.  And isn't that the very thing that we are trying to do every day?  Make the connection.  Bridge the gap.  Get the word out.
Concerned about poverty in third world countries?  Then look into one of the designers helping to make a difference in that part of the world.  31 Bits, for example, uses a portion of their proceeds to benefit women in Uganda to provide them education and a means to help support their families.  The majority of their colorful designs are made from recycled paper and are fun, colorful, meaningful and fashionable.
Worried about our planet and resources?  Keep your eyes open for one of the many makers of jewelry using recycled materials.  Wind & Fire, a line of stackable bangle style bracelets, not only use recycled metal for their designs but also contribute to a variety of organizations that are significant to them.
Want to support women?  Designer Nina Nguyen has a women's co-op in Vietnam.  Here women bring her designs to life and this action makes an impact and provides a difference in their lives.  The line has a natural and organic feel and is designed to layer.  Each piece makes its own statement but allows the ability to start a collection that tells a story.
Every day we are trying to reach people and there is no better way to do that than through a united cause.  The effect is powerful.  It is meaningful. It is lasting.  Daily we are reminded of how this one aspect of a line can provide the opening to countless pluses for our business.  First and foremost, we are contributing to causes important to us, but the benefits just begin there.  Our clients want to help, just as we do, and now we've provided that link.  Our clients want to make purchases that help others and they also want to share the story.  We have numerous clients tell us they come to us specifically because we carry these types of lines that give back.  Some made purchases and were so pleased with the responses they got from the recipients that they decided to come back.  Others had never visited our store before but received a piece of our jewelry as a gift.  They sought us out because they were so inspired by it that they wanted to share it with others.
Fashion is an extension of ourselves and our personalities and jewelry is the accessory to that extension.  What an amazing ability to be able to not only express yourself but to also be a representation of what you believe and support.  By carrying a line that speaks to your particular concerns you are helping to support a cause dear to you, provide your community with a way to relate to you and give your clients an opportunity to be ambassadors for good.  What a fulfilling cause and effect.
Article was written by Jessica Rossomme – Director of Operations of Mucklow's Fine Jewelry – Four Grainer Contributing Author
Contact Jessica Rossomme:   Linkedin
The following two tabs change content below.
President of Four Grainer LLC, jewelry business strategist, and the host of "Inside the Jewelry Trade" online radio show. Rod brings 25+ years of retail jewelry success and leadership to the table. He is the author of the business books "A Reason To Chant," and "A Reason to Chant - Jewelry Trade Edition." Rod lives in Atlanta with his wife and two almost-human cats.
Latest posts by Rod Worley (see all)