Podcast: Play in new window | Download
Subscribe: Apple Podcasts | Android | Email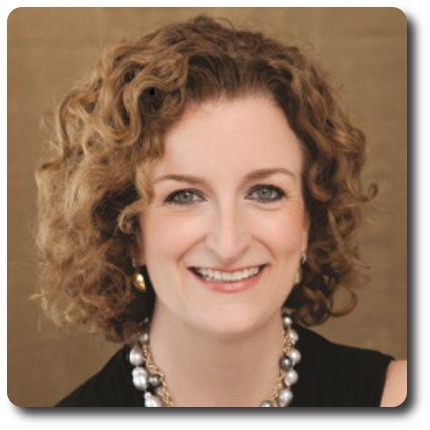 Laura Stanley is a dynamic 3rd generation jeweler and the Vice President of Stanley Jewelers Gemologist in North Little Rock Arkansas.
She talks about serving on the presitious American Gem Society's International Board of Directors as International Guilds Chair.
– CLICK ON PHOTO FOR SHOW NOTES –
Laura also shares insights into the Jewelers for Children Charity's National Board and has served on the Jewelers Vigilance Committee's board in the past.
Mentioned In The Show & Links
Connect with Laura Stanley on social media:       Blog      Facebook       Instagram       LinkedIn       Twitter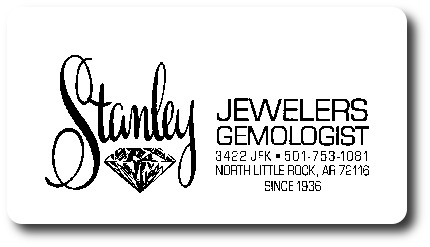 Stanley Jewelers Gemologist of North Little Rock, AR – Our store has a proud tradition of three generations of fine jewelry and fine service in the South.  Charles B. Stanley began as a watchmaker in downtown North Little Rock in 1936, until he and his wife, Sally, opened a small jewelry store. That store has grown throughout the years and today stands on beautiful Park Hill.  Owner Loyd Stanley, CGA, feels that the service and attention you'll receive at Stanley's sets the store apart from the crowd of jewelry stores.  American Gem Society members since 1966, Stanley's is proud of its reputation as leaders in quality, ethics, and education.  Three Graduate and Certified Gemologists are available, as well as a qualified jeweler and two watch repairman, one who spent seven years with Rolex.
"We specialize in helping our customers find the perfect gift, appraise the jewelry they already own, repair their watches and other jewelry, and create custom pieces that cannot be found in other stores."
American Gem Society – The American Gem Society (AGS) is a trade association of retail jewelers, independent appraisers, suppliers, and selective industry members, which was founded in 1934 by Robert M. Shipley.  Members are held to a high code of ethics with emphasis on consumer protection and education.  The Society trains and certifies jewelers, gemologists, and jewelry appraisers.  Diamond grading is the specialty of the American Gem Society Laboratories and the Society has developed its own cut, color, and clarity standards.
Embee Diamond Technologies – A family-owned diamond cutting and polisher atelier located in Canada.  We are your master diamond cutters!  We specialize in cutting Sirius Star®…the world's brightest diamond® and offer our network of Customers a dedicated diamond re-cut, repair, re-polish, and restoration service.  We aim to cut the finest diamonds to the highest cut grades- whilst pushing the boundaries of diamond design for optimal light performance.
Jewelers for Children – Jewelers for Children Charity was founded in 1999 by the U.S. jewelry industry with the mission of helping children in need.  Since its inception, JFC has donated more than $45 million to programs benefiting children whose lives have been affected by illness, abuse, or neglect through our charity partners St. Jude Children's Research Hospital®, the Make-A-Wish® America, the Elizabeth Glaser Pediatric AIDS Foundation, and the National CASA Association.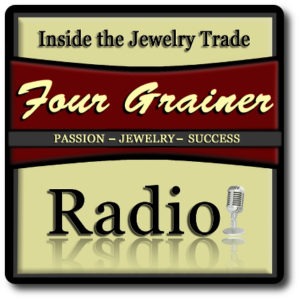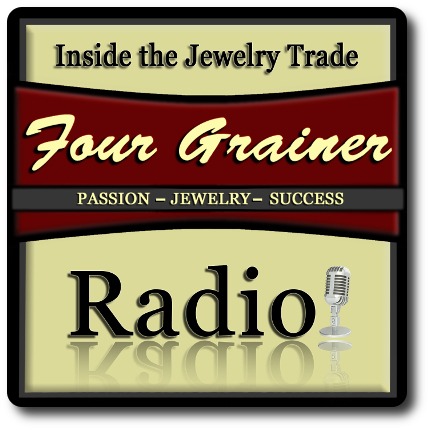 More About "Inside the Jewelry Trade" Radio Show
This is the online radio show devoted to jewelry store owners, the jewelry trade, and those who want to get a rare glimpse behind the curtain into the $70 billion dollars a year U.S. jewelry and watch industry.
We give you access to jewelry designers, vendors, successful store owners, and those who have the proven expertise you need to move your jewelry business forward right now.
This radio show is for those in the jewelry trade who expect more from their business and want to cut through the clutter to find out what really works.
Mission Statement:  Simply to be a conduit of relevant information that strengthens and elevates the jewelry trade in the competitive global luxury market.
Start Getting Results From Your Online Marketing Today!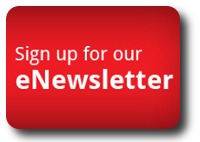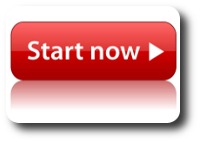 The following two tabs change content below.
President of Four Grainer LLC, jewelry business strategist, and the host of "Inside the Jewelry Trade" online radio show. Rod brings 25+ years of retail jewelry success and leadership to the table. He is the author of the business books "A Reason To Chant," and "A Reason to Chant - Jewelry Trade Edition." Rod lives in Atlanta with his wife and two almost-human cats.
Latest posts by Rod Worley (see all)