Podcast: Play in new window | Download
Subscribe: Apple Podcasts | Android | Email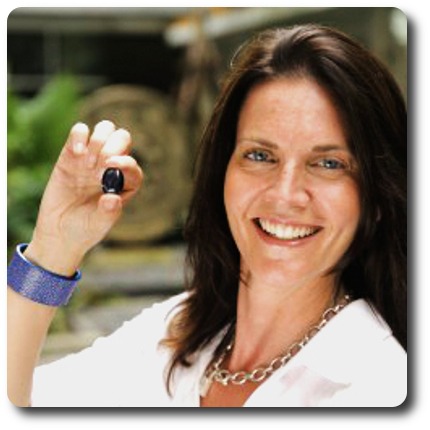 Diane Robinson is co-host of the popular television show "Gem Hunt" which aired on the Travel Channel network.
She spends some time with us talking about her exciting new rough to runway collection called "Huntress" line of jewelry and handbags.
– CLICK ON PHOTO FOR SHOW NOTES –
Diane uses her skills as an international gem hunter to search the world for exquisite gems that she uses in her bold "Huntress" line of jewelry and handbags.
These beautiful jeweled creations have been featured on the fashion runways with famed designer Nicholas K,  from Toronto to New York, to Milan.
Diane is one of the founders of Madacana Holdings – a gem exploration company founded in 2004 that has a major pink sapphire deposit in Madagascar.
In addition to her pursuits in the fields of luxury and gemstones, Diane is also an award-winning television producer, journalist, and entrepreneur.
Diane's love of luxury and travel, coupled with her business expertise, has culminated in her present career as an emerging jewelry designer and international "Gem Huntress."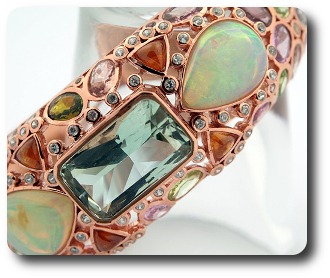 Mentioned On The Show & Links
Connect with Diane Robinson on social media:       Blog      Facebook      Instagram       LinkedIn      Pinterest     Tumbler      Twitter 
The Huntress Collection is a natural evolution born out of the gem hunting adventures of Diane Robinson and Ron LeBlanc.
Huntress encompasses the ethos found in the myth of Diana the Huntress, the daughter of Zeus and the sister of Apollo.
The Huntress is unapologetically bold, each piece features gemstones hunted by Diane and Ron LeBlanc.
Each piece has a story. Designers include Diane Robinson, Ron LeBlanc, and Marta Bordes.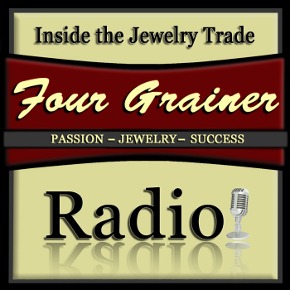 More About "Inside the Jewelry Trade" Radio Show
This is the online radio show devoted to jewelry store owners, the jewelry trade, and those who want to get a rare glimpse behind the curtain into the $70 billion dollars a year U.S. jewelry and watch industry.
We give you access to jewelry designers, vendors, successful store owners, and those who have the proven expertise you need to move your jewelry business forward right now.
This radio show is for those in the jewelry trade who expect more from their business and want to cut through the clutter to find out what really works.
Mission Statement:  Simply to be a conduit of relevant information that strengthens and elevates the jewelry trade in the competitive global luxury market.
Start Getting Results From Your Online Marketing Today!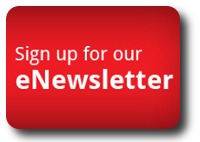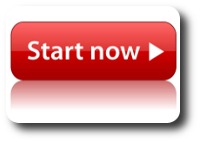 The following two tabs change content below.
President of Four Grainer LLC, jewelry business strategist, and the host of "Inside the Jewelry Trade" online radio show. Rod brings 25+ years of retail jewelry success and leadership to the table. He is the author of the business books "A Reason To Chant," and "A Reason to Chant - Jewelry Trade Edition." Rod lives in Atlanta with his wife and two almost-human cats.
Latest posts by Rod Worley (see all)