Podcast: Play in new window | Download
Subscribe: Apple Podcasts | Android | Email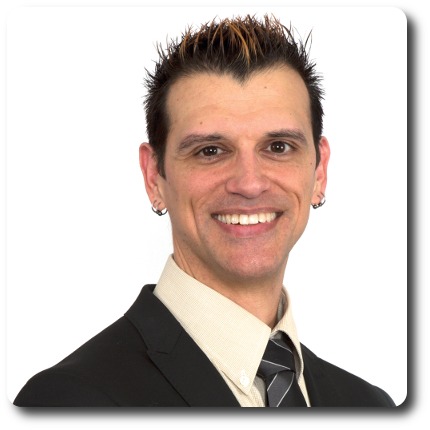 Mathew Perosi, Founder of the Jeweler Website Advisory Group and Sapphire Collaborative shares his no-nonsense education for retail jewelers.  He has one purpose, to help retail jewelry store owners understand what they need to do to use the Internet as a marketing tool for their store.
– CLICK ON PHOTO FOR SHOW NOTES –
Matthew has a Bachelor of Science degree in Computer Engineering from New Jersey Institute of Technology and he also has certification in Unix, Linux, Cisco networking and design, and various other computer technologies.
He has been a professional web developer since 1994 during which time he's either directly programmed or worked as the team leader on more than 700 different websites.
Currently, he has four eBooks, more than 60 hours of video training available mostly through YouTube and has written over 1,200 articles for his Daily Golden Nugget blog.
His Daily Golden Nuggets blog is unmatched as a free resource in the jewelry industry, and he's the technology authority for several writers of JCK Magazine, National Jeweler, Centurion Network News, and MJSA.  He also writes the Tech column for the Retail Jeweler Magazine.
Mentioned On The Show & Links
Follow Matthew Perosi on LinkedIn and on his  Twitter Account or contact the company by phone at 973-413-8211.
Daily Golden Nuggets  –  The Daily Golden Nugget is published 5 days a week so you can keep up with the speed of the internet. Join thousands of other jewelry business owners who regularly implement these daily education pieces to help grow their business. The Daily Golden Nugget explains what's important to know, tells what works, and what doesn't.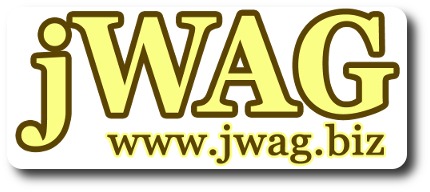 Jewelers Website Advisory Group (JWAG)  –   jWAG is the research arm of the JewelerWebsites.com web services company.  JewelerWebsites.com provides web design, web programming, web maintenance, email marketing, business consulting, online contests, Facebook management and several other web related services.  Contact them at 973-413-8211

Sapphire Collaborative  –  What do we do?  In simplistic terms we build you a new website that will be the cornerstone of your business, then we show you how to use it to connect with many other aspects of your jewelry store operations.  Over time this process grows your profits when you use the technology correctly.  Contact them at 973-413-8211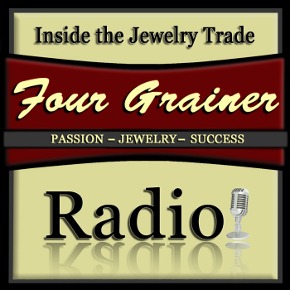 More About "Inside the Jewelry Trade" Radio Show
This is the online radio show devoted to jewelry store owners, the jewelry trade, and those who want to get a rare glimpse behind the curtain into the $80 billion dollars a year U.S. jewelry and watch industry.
We give you access to jewelry designers, vendors, successful store owners, and those who have the proven expertise you need to move your jewelry business forward right now.
This radio show is for those in the jewelry trade who expect more from their business and want to cut through the clutter to find out what really works.
Mission Statement:  Simply to be a conduit of relevant information that strengthens and elevates the jewelry trade in the competitive global luxury market.
Start Getting Results From Your Online Marketing Today!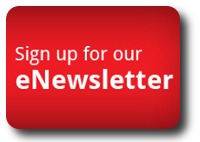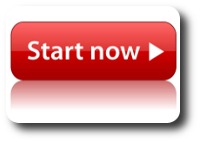 The following two tabs change content below.
President of Four Grainer LLC, jewelry business strategist, and the host of "Inside the Jewelry Trade" online radio show. Rod brings 25+ years of retail jewelry success and leadership to the table. He is the author of the business books "A Reason To Chant," and "A Reason to Chant - Jewelry Trade Edition." Rod lives in Atlanta with his wife and two almost-human cats.
Latest posts by Rod Worley (see all)