Podcast: Play in new window | Download
Subscribe: Apple Podcasts | Android | Email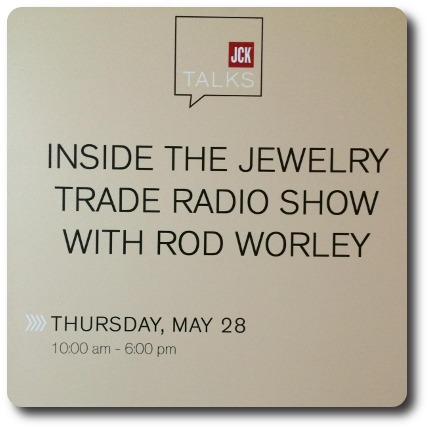 We take the Show on the road to do a live event at the "JCK Talks" series held in Las Vegas on May 28th, 2015, the Ted talks inspired education program, "JCK Talks", armed retailers with tools, insights, and information necessary to succeed in the current era of retail.
– CLICK ON PHOTO FOR SHOW NOTES –
With a focus on "redesigning retail" the revolutionized education program featured forward-thinking speakers, with unique points-of-view, who has not been seen or heard in the jewelry industry.
Meet The Education Chair For JCK Talks 2015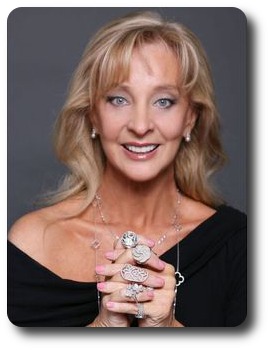 – Diane Warga-Arias.   Education Chair for JCK Talks 2015 and LUXURY strategist.  DWA Communications, Inc. provides innovative business solutions throughout the consumer luxury market.  With an extensive client portfolio in the fine jewelry industry, DWA is well respected for successful growth initiatives throughout the diamond pipeline…supporting the most prestigious international brands, global manufacturers, major retail chains and select independent retailers.  You can reach Diane on Twitter at Jewelry Activist or Jewelry Activist.com website.
 Episode Contributors
– Ben Isaacson.  Founder & CEO of Via Wear.  Wearable technology.  Tyia blends high-end jewelry design with cutting-edge technology to create a beautiful and useful accessory. By using the exclusive Tyia mobile application, wearers can easily decide what is important enough to interrupt them through gentle vibrations and colors.
– Belliston Jewelry.  Dean and his son Joseph talk about starting in the jewelry business, as well as, the hurdles of running a business today.  Belliston Jewelry is a family run business that has been in operation since 1973.  Located on 1155 36th Street, Ogden, UT 84403.
– Liz & Becky Arreaga.  Agency partners of Mercury Mambo.  Hispanic Marketing Services.  Award winning marketing collective dedicated to the design and production of culturally relevant, targeted communication materials with an emphasis on the Latino community.
– Mary Jane S. Doddridge.  Goldenwest Diamond Corporation is a leading importer of diamonds. The company's a jewelry manufacturer and retailer with stores that operate under several names. Goldenwest Diamond boasts some 15 stores in major metropolitan US cities (including Boston, Chicago, and Houston) under The Jewelry Exchange, The Jewelry Factory, and The Jewelry Source names.
– Jennifer Shaheen.  Jennifer Shaheen, the eMarketing and Technology Therapist®, is an expert at helping small and mid-sized companies use technology to take advantage of effective marketing strategies and increase business productivity. Her business, The Technology Therapy Group, empowers small businesses to use technology to market their services and their products through software training, eMarketing, and web design.
– Jessica Rossomme.  Director of Operations for Mucklow's Fine Jewelry, Peachtree City, GA  30269.  Jessica discussed the importance continued education plays in the success of jewelers who want to succeed in today's marketplace.  Jessica@mucklowsfinejewelry.com
People We Have To Mention
– Barbara Palumbo.  Barbara is the Director of Business Development, South for the longtime luxury brand, Gumuchian and jewelry trade blogger at Adornmentality.com.
– Colin & Lauren Swift.  Lilac Neuron is a compilation of all things by Lauren and Colin Swift, which are Music, Graphics, Regalia, Sculpture, Writings, Jewelry, Film.  Lilac Neuron Media, Inc. is the parent organization for all creative efforts produced by Lauren and Colin Swift.
– Marc Knoblock.  Vice President of Aron Knobloch Inc.  Aron Knobloch Inc. is a New York City-based wholesale supplier of diamonds.  The company was founded in Europe by the late Aron Knobloch, who emigrated from Belgium to the United States in 1950. Follow Marc on Twitter at AKIDiamonds.
– Marty Hurwitz.  Founder and owner of MVI Marketing Ltd. a market research firm working exclusively in the worldwide gem, jewelry, and watch industries. MVI provides market research, industry intelligence, and strategic analysis for companies within the gem, jewelry, and luxury watch industries.
– Matthew Perosi.  Matthew Perosi is the founder of jWAG and main contributor to the Daily Golden Nugget blog. He's no-nonsense education for retail jewelers has one purpose: to help retail jewelry store owners understand what they need to do to use the internet as a marketing tool for their store.  Matthew also gave a great presentation on Saturday of JCK Talks 2015 titled, "Improving Marketing & Sales with Cold Hard Data".  Follow Matthew on Twitter at MatthewPerosi
– Fans, Friends, and Followers of "Inside the Jewelry Trade" Radio Show.  We can't thank you enough to all of the people who stopped by the booth during the day to simply say, "Hi" and voice your support of the radio show.  Your encouragement and suggests keep us energized to keep providing this level of content!
– Nick Villarral.  Thank you, Nick (AKA Kanugh) for your great JCK rap to end the show!  Great luck with your career.  Newbreedz.com and Newbreedworld@yahoo.com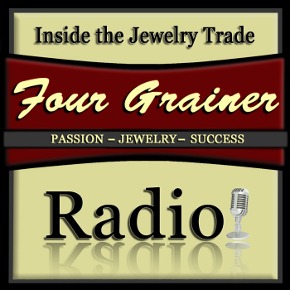 More About "Inside the Jewelry Trade" Radio Show
This is the online radio show devoted to jewelry store owners, the jewelry trade, and those who want to get a rare glimpse behind the curtain into the $80 billion dollars a year U.S. jewelry and watch industry.
We give you access to jewelry designers, vendors, successful store owners, and those who have the proven expertise you need to move your jewelry business forward right now.
This radio show is for those in the jewelry trade who expect more from their business and want to cut through the clutter to find out what really works.
Mission Statement:  Simply to be a conduit of relevant information that strengthens and elevates the jewelry trade in the competitive global luxury market.
Start Getting Results From Your Online Marketing Today!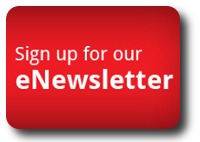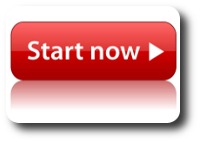 The following two tabs change content below.
President of Four Grainer LLC, jewelry business strategist, and the host of "Inside the Jewelry Trade" online radio show. Rod brings 25+ years of retail jewelry success and leadership to the table. He is the author of the business books "A Reason To Chant," and "A Reason to Chant - Jewelry Trade Edition." Rod lives in Atlanta with his wife and two almost-human cats.
Latest posts by Rod Worley (see all)