Podcast: Play in new window | Download
Subscribe: Apple Podcasts | Android | Email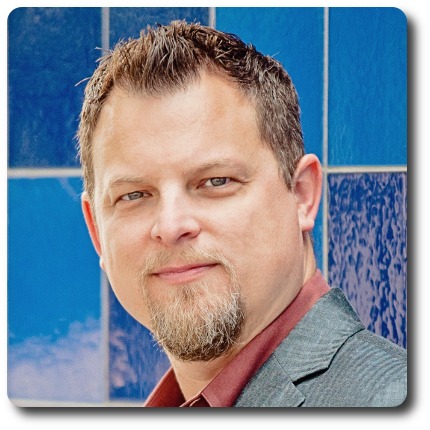 Trace Shelton stops by to share his informed views on a full range of jewelry related topics.  He has been the editor-in-chief of INDESIGN magazine since 2007, and before that, he was the senior editor of INSTORE magazine for almost three years.  He is also the Contributing Editor of INSTORE magazine.
– CLICK ON PHOTO FOR SHOW NOTES –
As everyone in the jewelry industry knows, INDESIGN magazine is the bi-monthly business magazine for high-end jewelry store owners and is published by SmartWork Media.
Trace Shelton's Blog – His current favorite topics to cover include social media, marketing, and store environment, but you could also get him excited about merchandising and sales if you've got something new to say.
Mentioned in The Show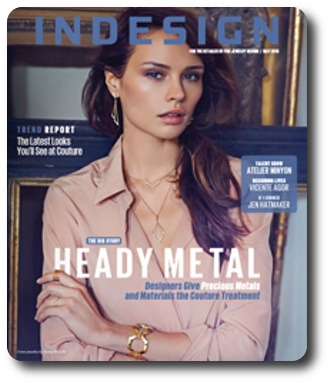 INDESIGN Magazine – A bimonthly business magazine for high-end jewelry store owners, published by SmartWork Media (www.smartworkmedia.com)
INSTORE Magazine – The latest jewelry industry news on Instoremag.com.  Their jewelry shows and exhibition are leading events in the jewelry industry.
J.R. Dunn Jewelers – J.R. Dunn Fine Jewelers carries the largest and finest collection of diamond solitaire (stud) earrings on the Crystal Coast.  Located in Lighthouse Point, FL.
Justice Jewelers – Handling all of Springfield & the Ozarks' Jewelry needs since 1982!
Kessler Diamond Center – Kesslers is all about diamonds. We carry the largest in-store collection of loose diamonds in the mid-west.
Mountz Jewelers – Central Pennsylvania's premier jeweler.  Located in Carlisle, Pa.
Robbins Brothers Jewelers –  The Engagement Ring Store, where couples find the symbol that represents their one perfect love.  Located in California.
Seth Godin – American author, entrepreneur, marketer, and public speaker.  Best-selling author and thought leader.
Yehuda Diamonds – Yehuda Diamond Company provides clarity enhanced diamonds including princess cut diamonds priced up to 30 percent below wholesale.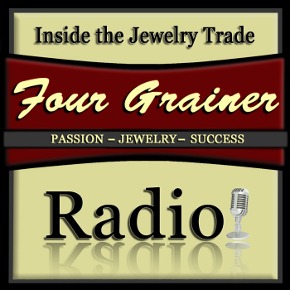 More About "Inside the Jewelry Trade" Radio Show
This is the online radio show devoted to jewelry store owners, the jewelry trade, and those who want to get a rare glimpse behind the curtain into the multi-billion dollars a year U.S. jewelry and watch industry.
We give you access to jewelry designers, vendors, successful store owners, and those who have the proven expertise you need to move your jewelry business forward right now.
This radio show is for those in the jewelry trade who expect more from their business and want to cut through the clutter to find out what really works.
Mission Statement:  Simply to be a conduit of relevant information that strengthens and elevates the jewelry trade in the competitive global luxury market.
Start Getting Results From Your Online Marketing Today!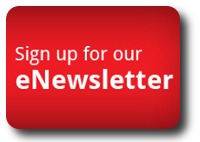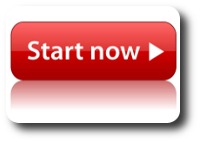 The following two tabs change content below.
President of Four Grainer LLC, jewelry business strategist, and the host of "Inside the Jewelry Trade" online radio show. Rod brings 25+ years of retail jewelry success and leadership to the table. He is the author of the business books "A Reason To Chant," and "A Reason to Chant - Jewelry Trade Edition." Rod lives in Atlanta with his wife and two almost-human cats.
Latest posts by Rod Worley (see all)