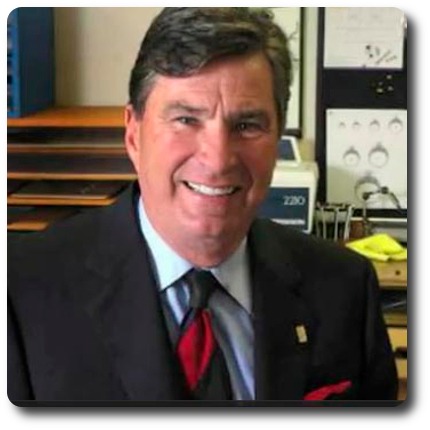 The following is a transcript of an "Inside the Jewelry Trade" Radio Show episode titled:  ITJT 003: Exclusive Conversation with Matt Stuller.
This is part one of a three part transcripted article that covers the exclusive conversation with Matt Stuller, who is the Chairman and Founder of Stuller Inc.
This is a link to the podcast episode which was released on June 29th 2014:   ITJT 003: Exclusive Conversation with Matt Stuller.
Electronic transcription is seldom perfect.  Please accept our apologizes in advance if we missed a correction or the program made a mistake.
We sincerely wish to thank Matt Stuller for being so gracious with his time and sharing the story of Stuller Inc.
Also would like to thank Doug Meadows of David Douglas Diamonds and Jewelry in Marietta, Georgia for being instrumental in setting up the interview and participating in the interview.
Enjoy
ROD WORLEY:  Welcome to the third episode of Inside the Jewelry Trade.  Today I'm excited to have as my co-host Doug Meadows, who is the hero maker and visionary at David Douglas Diamonds and Jewelry in Marietta, Georgia.  He's a third-generation bench jeweler and first-generation as a jewelry retailer.  He's the Douglas of David Douglas, which is David Meadows and Douglas Meadows.  Welcome back to the show Doug!
DOUG MEADOWS:   Thanks, Rod.  I'm really excited to be here.  It's awesome.  I just love it.
ROD WORLEY:   My friend, it is great to have you back.  Today, Doug and I are going to sit down and talk with someone who in my estimation is the cornerstone of the global jewelry trade today.  You simply have to mention one name and the worldwide jewelry industry knows exactly who our guest is.  More importantly, they know him as an indispensable partner in the profitability, growth, and future of their jewelry business.  Doug, I'll give you the honors.
DOUG MEADOWS:   Well thanks, Rod. I am so excited about today's show and getting the opportunity to introduce to your listeners a man that I have had the opportunity to get to know and the honor to get to know over the past several years at a little bit of a different level than most jewelers get that opportunity.  What I love about this man is that he's just got such a huge heart for the industry, for the independent jewelers, and for such a quality product that he produces.  That man is Matt Stuller.  You know the Stuller Company, we all use them. We all know who they are, but I'm hoping today that you get to glimpse into his heart, all the different things that he has gone on.
ROD WORLEY:   You're right, Doug.  I don't know of another brand in our industry that is more central to the day-to-day operations of independent jewelers than Stuller Incorporated.  I know you're as eager as I to get into the interview.  So let's pause for a word from our sponsor, so we can listen to Matt Stuller without interruption.  See you on the other side the break.
Announcement: Attention Jewelry store owners.  Check out fourgrainer.com and discover how to get your store heaving with customers and build wealth the easy way.  We've got a full range of programs to re-energize your jewelry business, everything from social marketing, to 1 on 1 consulting and everything in-between.  Go to fourgrainer.com today.
ROD WORLEY:   Welcome back from the break.  We were thrilled to have as our guest today, Matt Stuller.  Matt Stuller is the chairman and founder of North America's largest jewelry manufacturer and wholesale distributor, Stuller Incorporated.  From the manufacturing and administrative headquarters in Lafayette, Louisiana, Stuller, Incorporated provides just-in-time delivery of more than 200,000 different items to more than 40,000 independent jewelry professionals throughout the world.  Matt, thank you for taking the time to come on the show today.
MATT STULLER:   Well, Rod, I am very pleased to be with both you and Doug this morning to talk a little bit about Stuller Inc.   I love doing that and I was excited to be asked and hope this will be lots of fun.
DOUG MEADOWS:   That's great, Matt. We were looking back to when you got started in your business back in your Datsun 240 Z.   Did you ever envision that your brand would have such a significant global reach for the jewelry industry?
MATT STULLER:   Oh, Doug, I call that the good old days driving around Louisiana, Mississippi, Arkansas and parts of East Texas.
DOUG MEADOWS:   I hope your air-conditioner worked.
MATT STULLER:   Oh, it did.  It was interesting.  I had a passion for the jewelry industry working for a local jeweler throughout my high school days.  I was so excited to be able to create a small business offering components, findings, and settings to the bench jeweler in the back of each store.  So for me, it was like a dream come true of being able to start traveling, particularly as an 18-year-old kid meeting with bench jewelers.  I certainly learned a whole lot more than what they've learned from me.  But no, I had no concept.  I mean, the game plan was just that I loved the jewelry industry.  I wanted to be a part of it.
I told my parents, although they were very frustrated of me not wanting to go to college.  I was not a strong student, but I told them, I said, "This is the ideal time." I said I felt the competition was weak.  They were predominantly in the northeast.  They did not have a customer service attitude.  So it's that combination of getting out, enjoying a little traveling, meeting lots of jewelers, understanding and learning the trade.
What I was so appreciative of the kindness the jewelers showed me.  They all wanted to see me.  They would all spend their time looking at my products and my wares that I had, and it was just a great time.  Where I was going to go with this, I really didn't know.  Probably, if I would have known then what I know today, I probably wouldn't have worked as hard.  So sometimes, it's good not to know the future.  But no, I had no clue at that time what I was really doing, much less, where these opportunities could have led me to bring Stuller into the marketplace and where it is today.
ROD WORLEY:   The complexity of the Stuller brand is staggering.  For the end-user, it is as simple as picking up the phone or clicking online, and your order appears on your doorstep the next day.  But when you pause to actually think about it, what it physically takes to pull it off, when you have over 200,000 different items and more than 40,000 jewelers worldwide, that's amazing.  How did you develop this system?
MATT STULLER:   Rod, when you really think back, not knowing what the jewelers are going to order that day of such a broad selection of products, and as long as they call in by 5 o'clock in the afternoon, we have the ability to have it at their doorstep the next morning.  So when you look at the complexities, the only way to be able to do it successfully is to have very strong processes and systems in place.  I can't say because we started back in the 70s, early 70s, when there were no computers.  In fact, I can remember very clearly the first time I ever saw a calculator, of how cool a machine it was because it could actually multiply.  But we did it manually and as we were smaller, it was obviously easy to do it, what I would describe today as a very manual process.
Once we started getting into the computers, which was about 1976, we realized that they weren't dependable, and they weren't reliable, so we always had to have a backup system, even when we were talking about the 70s.  I mean, if you go to the millennial of 2000, we really weren't sure whether we were going wake up in the year 2000 and our systems would be operating. So I think up until then, we always had to have the redundancy of a manual process because we really couldn't totally depend on it being reliable, consistent and being able to depend purely on technology.
Today in a few short 14 years, technology has proven to be extraordinarily reliable in their systems.  We have systems today that are mirrored, so we can ensure that if something goes down, we don't miss a beat, but it is evolutionary.  Every single day were constantly improving the systems. We're looking at what we do.  We have great critics, which we love from our customer base that says, "If you did this it would be better, or why do you do this?"  We are constantly monitoring every day on how to improve the transaction, the relationship, the entire process through very, very well-organized systems.  I don't know what we have today, probably 60 IT folks on staff.  There are constantly doing what I just spoke about as we move now into the manufacturing, employing technology with CAD and KM.
We have a sister company, Gemvision.  We're looking at acquiring other companies similar to that so that we can bring a whole new way of doing business in a very evolved process.  We can talk about that a little later.  But it is all about systems.  We have learned very well that if we try to do something outside of the norm — in other words, if the system won't allow it — and we go into a manual process, it is very involved.  We often will make mistakes or more mistakes. It really doesn't work well.
So our systems have got to be large, it's got to be flexible, and it all has to be able to communicate together, so we can, just like technology to our jeweler every day, be reliable, and be consistent, so that every day no matter what they get, no matter how they order, they will always have that product from Stuller.  It's an exciting process.
DOUG MEADOWS: That's great. Matt, you've got a unique advantage point of the jewelry industry.  If you could share one-bit advice for a young jeweler just starting out now.  What would it be? Even for the established jeweler, what could you share with them to make business more profitable?
MATT STULLER: Well, you asked me two questions here.  So Doug, if you don't mind, let me take them one at a time.  I am a big advocate of having young people get into the jewelry industry.  I guess as I have been in the business now almost 45 years, I want to be sure that we have good succession, that the independent, and for that matter, chain businesses do well, and that the jewelry industry will always be a strong industry to make a career in.  So I love interviewing young people.  I love promoting children within families that are in the jewelry business to join the industry.  If I look back on my own time at what I felt that may be successful, first and most importantly, it was God in my life.
Sometimes I get a little pride, and I think maybe I did all of this.  Well, I certainly did some of it by using the gifts that God has given me, but it is really his game plan.  I really believe in that. But one of those blessings that He did give me was being tenacious.  There were so many times that I really probably should have quit.  I should have probably gotten out of business, particularly the first four or five years with having no capital to start.  I see with young people, they can get discouraged easily.  So my recommendation for young people getting into the business is stick with it.  Be tenacious.  Create a game plan that is a unique offering to the customer base at what would you are going to do and be the best at it.
I think, successful businesses today, there is no room for these words that we use like mediocre, or average.  You have to be on the top of your game.  You have to pay attention to the details.  No matter what you do, if you're going have a successful business, you got to work hard, you got to be committed to it, and that you cannot give up.  In regards to the established business, they were very familiar with just those things I mentioned because you're not going to be successful, and be established without employing those things that I just spoke about and recommending to a young person getting into the business.
For the established business, I would suggest that you should not get comfortable with your current business model.  When you are comfortable with it and you don't continue to employ change where change is needed, such as when customers are having new demands, new products, where the market is on those products, and what the prices are on it today, you will have troubles.  If you stay with your consistent business model over many years, you will fail.  You will hear me use a lot in this interview about, "It's an evolution. It's evolutionary."  It is the point that you have to constantly be improving in order to have a long-term successful business.
So for the established jeweler, it is constant work changing as the markets are dictating that you need to change.  You always have to be on top of your game and you just can't get lazy.  When you get lazy, I always call it, "About your faith and your spirituality", it's when you think you got there and you don't have to work on it, then you know you're in trouble.  When you, as a business owner, when you think that you've made a success out of it, and you don't continue to try real hard and improve, then you will start to fail.
Matt Stuller Exclusive Conversation – Part 1 of 3 Transcript
Matt Stuller Exclusive Conversation – Part 2 of 3 Transcript
Matt Stuller Exclusive Conversation – Part 3 of 3 Transcript
Start Getting Results From Your Online Marketing Today!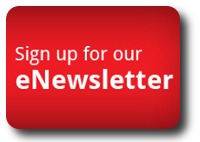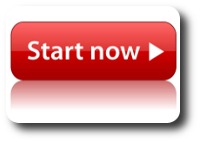 The following two tabs change content below.
President of Four Grainer LLC, jewelry business strategist, and the host of "Inside the Jewelry Trade" online radio show. Rod brings 25+ years of retail jewelry success and leadership to the table. He is the author of the business books "A Reason To Chant," and "A Reason to Chant - Jewelry Trade Edition." Rod lives in Atlanta with his wife and two almost-human cats.
Latest posts by Rod Worley (see all)