Podcast: Play in new window | Download
Subscribe: Apple Podcasts | Android | Email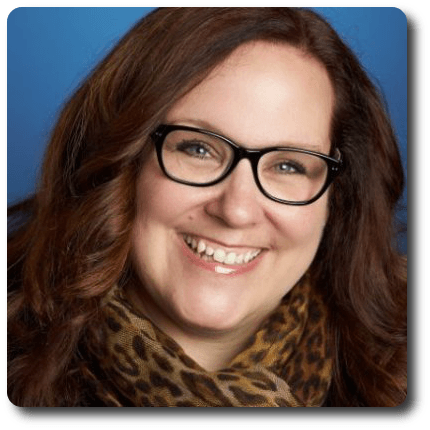 Joining us this episode is none other than Peg Fitzpatrick who co-authored the best selling book, "The Art of Social Media:  Power Tips for Power Users" with Guy Kawasaki.
Peg shares her pro tips and tricks to the art of using social media for jewelers.
– CLICK ON PHOTO FOR SHOW NOTES –
She has worked with global brands and leaders in the social media space spearheading successful campaigns for Motorola, Audi, Google, Virgin, and has been a brand ambassador for Kimpton Hotels.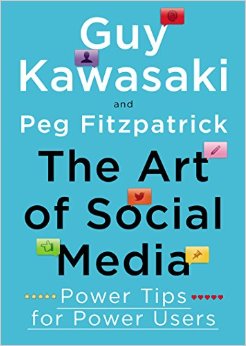 Peg is also the co-editor-in-chief at "12 Most" and contributor at Huffington Post.
She also founded the popular Twitter chat #MyBookClub which features the brightest authors in social media such as Jason Falls, Ann Handley, and Mari Smith.
Not one to sit still, , , Peg just presented last month at SXSW, , , and Social Media Examiner's Social Media Marketing World.
Mentioned On The Show
 "The Art of Social Media:  Power Tips for Power Users" -Guy Kawasaki, the legendary former chief evangelist for Apple, has teamed up with Peg Fitzpatrick, who he says is the best social-media person he's ever met, to offer The Art of Social Media—the one essential guide you need to get the most bang for your time, effort, and money.
Peg Fitzpatrick – Peg is a writer, speaker, positive vibe producer, a social media butterfly and connector.  She is a social media strategist and works with Guy Kawasaki on social media marketing strategy and innovating the world of social media.  Peg is also the director of digital marketing for Kreussler Inc. covering the online brand management and as well as traditional marketing.  She is a speaker and have presented at BlogHer and BlogHer Pro as well as Kim Garst's Social Boom conference.
 Canva – Canva gives you everything you need to easily turn ideas into stunning designs. Create designs for Web or print: blog graphics, presentations, Facebook covers, flyers, posters, invitations and so much more.
Guy Kawasaki – Guy Kawasaki is the chief evangelist of Canva, an online, graphics-design service, trustee of the Wikimedia Foundation, and executive fellow at the Haas School of Business at U.C. Berkeley. Formerly, he was an advisor to the Motorola business unit of Google and chief evangelist of Apple. He is the author ofThe Art of the Start 2.0, The Art of Social Media, Enchantment, and ten other books.
Jay Baer – Jay Baer helps business people fundamentally rethink their approach to marketing, resulting in soaring attention, increased sales, and new found customer loyalty and advocacy.
Michael Stelzner  – Michael Stelzner is a serial entrepreneur and author. He is the founder and CEO of Social Media Examiner and the author of Launch: How to Quickly Propel Your Business Beyond the Competition (Wiley).  Stelzner has been quoted as an authority on entrepreneurship by Entrepreneur, the Huffington Post, and Forbes.
Pic Monkey – Editing your photos is easy with Pic Monkey! Add filters, frames, text, and effects with our free online photo editing tool.
Social Media Marketing Podcast – The Social Media Marketing podcast is an on-demand talk radio show from Social Media Examiner. It's designed to help busy marketers and business owners discover what works with social media marketing.
Social Media Marketing World – Social Media Marketing World 2015 is the world's largest social media marketing conference. By attending, you'll make connections with 100+ of the world's top social media pros (plus 2500 of your peers) and you'll discover amazing ideas that'll transform your social media marketing.
Social Pros Podcast – We focus on real people doing real work in social media. You get the inside stories and behind-the-scenes secrets about how companies like Ford, Dell, IBM, ESPN and dozens more staff, operate and measure their social media programs.
Socially Sorted – Donna Moritz … a social media strategist and visual marketing specialist based in Queensland, Australia.
SXSW – South by Southwest (SXSW) is a set of film, interactive, and music festivals and conferences that take place early each year in mid-March in Austin, Texas, United States. It began in 1987, and has continued to grow in both scope and size every year. In 2011, the conference lasted for 10 days with SXSW Interactive lasting for 5 days, Music for 6 days, and Film running concurrently for 9 days.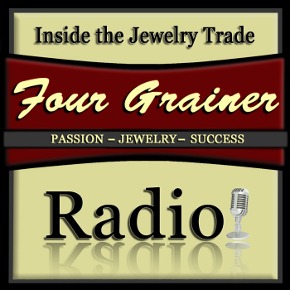 More About "Inside the Jewelry Trade" Radio Show
This is the online radio show devoted to jewelry store owners, the jewelry trade, and those who want to get a rare glimpse behind the curtain into the multi-billion dollar a year U.S. jewelry and watch industry.
We give you access to jewelry designers, vendors, successful store owners, and those who have the proven expertise you need to move your jewelry business forward right now.
This radio show is for those in the jewelry trade who expect more from their business, and want to cut through the clutter to find out what really works.
Mission Statement:  Simply to be a conduit of relevant information that strengthens and elevates the jewelry trade in the competitive global luxury market.
Start Getting Results From Your Online Marketing Today!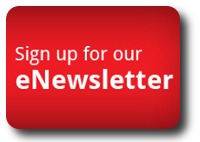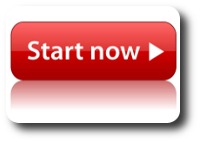 The following two tabs change content below.
President of Four Grainer LLC, jewelry business strategist, and the host of "Inside the Jewelry Trade" online radio show. Rod brings 25+ years of retail jewelry success and leadership to the table. He is the author of the business books "A Reason To Chant," and "A Reason to Chant - Jewelry Trade Edition." Rod lives in Atlanta with his wife and two almost-human cats.
Latest posts by Rod Worley (see all)