Podcast: Play in new window | Download
Subscribe: Apple Podcasts | Android | Email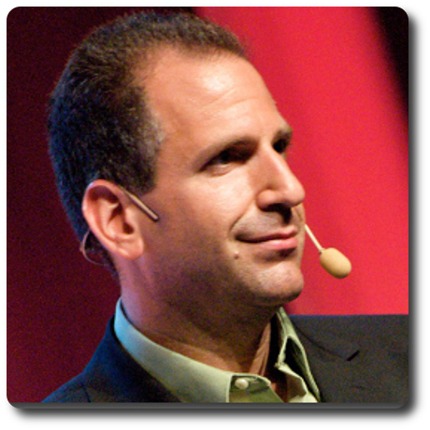 Bryan Eisenberg sits down to talk about these questions:
How can his success in helping Google, HP, Intel, Overstock, and NBC Universal help you today?
Want to improve your brand message, and improve your online and in-store shopping experience?
His response to independent jewelers who say, "My clients are only concerned about the in-store experience.  Do we need an online presence?
– CLICK ON PHOTO FOR SHOW NOTES –
Bryan is co-author of the Wall Street Journal, Amazon, Business Week, and New York Times best-selling books, "Call to Action", "Waiting For Your Cat to Bark?," and "Always Be Testing."
* This episode is the conclusion of the interview of ITJT 011: Bryan Eisenberg – IdealSpot.com, "Buyer Legends. The Executive's Storytelling Guide"
What You Need To Know About Bryan Eisenberg
For over 15 years he has helped small, medium and large B2B and B2C companies like Google, HP, Intel, Overstock, NBC Universal, ICE.com and hundreds of others to craft accountable digital marketing strategies emphasizing the optimization of customer experiences in order to convert more leads, subscriptions, and sales.
Bryan is on Twitter at https://twitter.com/thegrok
Reach Bryan on Facebook at https://www.facebook.com/bryan.eisenberg
IMPORTANT UPDATE – Bryan was the keynote speaker at the SMART Jewelry Show on Sunday, April 19th at 8:30 am in Chicago.  Sponsored by Jewelers Mutual Insurance Company.
Click here for more details for the SMART Jewelry Show
Mentioned In The Show
IdealSpot.com – Opening your business and need to choose an ideal location?  IdealSpot.com analyzes over 15,000 data points about every location in the U.S. to determine the right one for you.  IdealSpot has already collected the data, studied the trends and spotted the patterns of success or failure for hundreds of businesses and thousands of locations. And we're analyzing real-time data – internet search trends, and social media buzz.
"Buyer Legends.  The Executive's Storytelling Guide" –  Describes a business process that combines the emotional power of storytelling with hard data to open new opportunities, spot gaps and optimize your sales and marketing.
"Waiting for Your Cat to Bark?:  Persuading Customers When They Ignore Marketing" – Evolving from the premise that customers have always behaved more like cats than Pavlov's dogs, Waiting for Your Cat to Bark? examines how emerging media have undermined the effectiveness of prevailing mass marketing models.
"Always Be Testing:  The Complete Guide to Google Website Optimizer" – If you're looking for more leads, sales, and profit from your website, then look no further than this expert guide to Google's free A/B and multivariate website testing tool, Google Website Optimizer.
"Call to Action: Secret Formulas to Improve Online Results" –  Can you achieve the momentum you need to get the results you want? If you have the desire and commitment to creating phenomenal online results, then this book is your call to action.
"Persuasive Online Copywriting: How to Take Your Words to the Bank" – Writing for the web. Web word wizardry. Web writing that works. What does that mean? Your online copy must persuade – it's integral to getting your visitors or readers to register, subscribe, qualify as leads, and yes, even buy from you.
Jewelers Mutual Insurance – Jewelers Mutual was founded by jewelers in 1913 and remains the leading insurer solely dedicated to ensuring jewelry and the jewelry industry.
The Brain Fluence Podcast by Roger Dooley –  The Art of Storytelling with Bryan and Jeffrey Eisenberg.  Listen in as Bryan and Jeffrey explain how you too can benefit from their collective experiences of running, consulting and helping business owners from the small start-ups to the huge corporations to ensure your success in the ever-changing marketing world.
More About "Inside the Jewelry Trade" Radio Show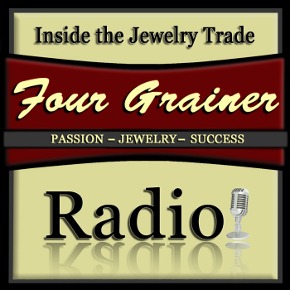 This is the online radio show devoted to jewelry store owners, the jewelry trade, and those who want to get a rare glimpse behind the curtain into the multi-billion dollar a year U.S. jewelry and watch industry.
We give you access to jewelry designers, vendors, successful store owners, and those who have the proven expertise you need to move your jewelry business forward right now.
This radio show is for those in the jewelry trade who expect more from their business and want to cut through the clutter to find out what really works.
Mission Statement:  Simply to be a conduit of relevant information that strengthens and elevates the jewelry trade in the competitive global luxury market.
Start Getting Results From Your Online Marketing Today!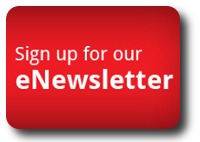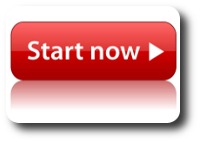 The following two tabs change content below.
President of Four Grainer LLC, jewelry business strategist, and the host of "Inside the Jewelry Trade" online radio show. Rod brings 25+ years of retail jewelry success and leadership to the table. He is the author of the business books "A Reason To Chant," and "A Reason to Chant - Jewelry Trade Edition." Rod lives in Atlanta with his wife and two almost-human cats.
Latest posts by Rod Worley (see all)