Podcast: Play in new window | Download
Subscribe: Apple Podcasts | Android | Email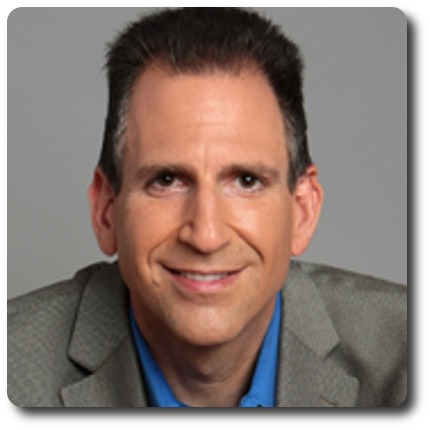 Best selling author, Bryan Eisenberg sits down with us to talk about these three burning questions:
How do you align your brand story for greater sales success in 90 minutes?
Want to know how to truly optimize your online and in-store jewelry client experiences?
Ever wonder how to pick the right new store location, for about the price of a good steak dinner?
– CLICK ON PHOTO FOR SHOW NOTES –
* This episode is the first part of a two-part episode.  The second part can be heard here:  
ITJT 012: Bryan Eisenberg – "Waiting for Your Cat to Bark? Persuading Customers When They Ignore Marketing"
What You Need To Know About Bryan Eisenberg
Bryan is co-author of the Wall Street Journal, Amazon, Business Week, and New York Times best-selling books, "Call to Action", "Waiting For Your Cat to Bark?," and "Always Be Testing."
For over 15 years he has helped small, medium and large B2B and B2C companies like Google, HP, Intel, Overstock, NBC Universal, ICE.com and hundreds of others to craft accountable digital marketing strategies emphasizing the optimization of customer experiences in order to convert more leads, subscriptions, and sales.
Bryan was recently recognized by eConsultancy members as one of the top 10 User Experience Gurus and he was selected as one of the inaugural iMedia Top 25 Marketers, and a Direct Marketing Educational Foundation's Rising Star Award winner in 2010, which recognized the most talented professionals 40 years of age or younger in the field of direct and interactive marketing.
Bryan has been a featured expert by The Wall Street Journal and the The New York Times and been quoted in Business 2.0, CXO Europe, Advertising Age, CNN, Forrester Research, Jupiter Research, Miami Herald, Publish, Internet Advertising Report (IAR), Chicago Business Tribune, Inc Magazine, Entrepreneur, Target Marketing, DM News, Microsoft's bCentral, Marketing Sherpa, the Toronto Star, Smart Money & Internet Retailer for his thought leadership in the critical area of internet marketing and improving online conversion rates.
Bryan is on Twitter at https://twitter.com/thegrok
Reach Bryan on Facebook at https://www.facebook.com/bryan.eisenberg
IMPORTANT UPDATE – Bryan was the keynote speaker at the SMART Jewelry Show on Sunday, April 19th at 8:30 am in Chicago.  Sponsored by Jewelers Mutual Insurance Company.
Click here for more details for the SMART Jewelry Show
Mentioned On The Show
IdealSpot.com – Opening your business and need to choose an ideal location?  Expanding your business to another ideal location?  Helping franchisees find ideal locations?  Wondering if your current business is in an ideal location?  IdealSpot.com analyzes over 15,000 data points about every location in the U.S. to determine the right one for you.  IdealSpot has already collected the data, studied the trends and spotted the patterns of success or failure for hundreds of businesses and thousands of locations. And we're analyzing real-time data – internet search trends, and social media buzz.
"Buyer Legends.  The Executive's Storytelling Guide" –  Describes a business process that combines the emotional power of storytelling with hard data to open new opportunities, spot gaps and optimize your sales and marketing. By using Buyer Legends in your organization you will: • Improve communications – Your whole team will see and understand both the bigger picture and the important details • Improve execution – You will turn big directives into purposeful and more effective actions • Improve testing. You will understand how to plan and implement more effective and impactful tests • Make more money.
"Waiting for Your Cat to Bark?:  Persuading Customers When They Ignore Marketing" – Evolving from the premise that customers have always behaved more like cats than Pavlov's dogs, Waiting for Your Cat to Bark? examines how emerging media have undermined the effectiveness of prevailing mass marketing models. At the same time, emerging media have created an unprecedented opportunity for businesses to redefine how they communicate with customers by leveraging the power of increasingly interconnected media channels.
"Always Be Testing:  The Complete Guide to Google Website Optimizer" – Stop guessing, start testing, and enjoy greater success with your website. If you're looking for more leads, sales, and profit from your website, then look no further than this expert guide to Google's free A/B and multivariate website testing tool, Google Website Optimizer.
"Call to Action: Secret Formulas to Improve Online Results" –  Are you planning on top performance? Are you accurately evaluating that performance? Are you setting the best benchmarks for measuring success? How well are you communicating your value proposition? Are you structured for a change? Can you achieve the momentum you need to get the results you want? If you have the desire and commitment to create phenomenal online results, then this book is your call to action.
"Persuasive Online Copywriting: How to Take Your Words to the Bank" – Writing for the web. Web word wizardry. Web writing that works. What does that mean? Your online copy must persuade – it's integral to getting your visitors or readers to register, subscribe, qualify as leads, and yes, even buy from you. It's writing that must earn its keep. And to effectively manage the quality of your online writing, you need to understand what works, why it works and how to make it work better for you.
More About "Inside the Jewelry Trade" Radio Show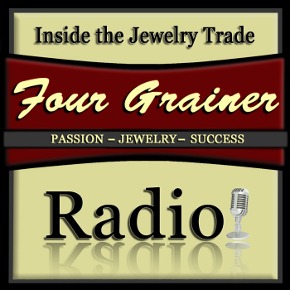 This is the online radio show devoted to jewelry store owners, the jewelry trade, and those who want to get a rare glimpse behind the curtain into the multi-billion dollar a year U.S. jewelry and watch industry.
We give you access to jewelry designers, vendors, successful store owners, and those who have the proven expertise you need to move your jewelry business forward right now.
This radio show is for those in the jewelry trade who expect more from their business and want to cut through the clutter to find out what really works.
Mission Statement:  Simply to be a conduit of relevant information that strengthens and elevates the jewelry trade in the competitive global luxury market.
Start Getting Results From Your Online Marketing Today!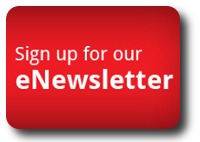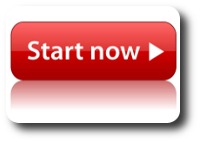 The following two tabs change content below.
President of Four Grainer LLC, jewelry business strategist, and the host of "Inside the Jewelry Trade" online radio show. Rod brings 25+ years of retail jewelry success and leadership to the table. He is the author of the business books "A Reason To Chant," and "A Reason to Chant - Jewelry Trade Edition." Rod lives in Atlanta with his wife and two almost-human cats.
Latest posts by Rod Worley (see all)