Podcast: Play in new window | Download
Subscribe: Apple Podcasts | Android | Email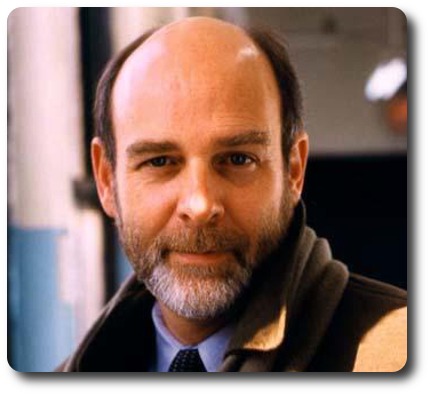 We talk with Paco Underhill who is the world's foremost shopping anthropologist.
We delve into the questions of what women secretly want from their jewelry buying experience?
How has the Great Recession changed jewelry-buying habits forever?
What does the future hold for Main Street jewelers?
– CLICK ON PHOTO FOR SHOW NOTES –
What You Need To Know About Paco Underhill
He is the CEO and Founder of Envirosell, a behavioral research and consulting firm with 10 offices globally.
Paco and Envirosell's work has been featured in The New York Times, 20/20, National Public Radio, The BBC, the Smithsonian Magazine, Wall Street Journal, The New Yorker, Fortune, Fast Company, The Washington Post Magazine, and other major news media outlets.
Beyond magazine articles, Envirosell's major clients include  Microsoft, Hewlett Packard, Kraft, Unilever, Adidas, Nokia, Coca-Cola, McDonald's, Starbucks, Estee Lauder, Bloomingdale's, and many other of the world's top brands.
His first book, and one of my personal favorites, "Why We Buy: The Science of Shopping" was a ground-breaking, internationally recognized bestseller that was published in 27 languages and distributed throughout the world.
His latest is a keenly insightful book titled, "What Women Want.  The Science of Female Shopping" which focuses on how the shifting status of women affects retail shopping.
IMPORTANT UPDATE – Paco was the keynote speaker at the SMART Jewelry Show on Saturday, April 18th at 8:30 am in Chicago.  Sponsored by Synchrony Financial.
Click here for more details for the SMART Jewelry Show
Mentioned On The Show
Envirosell.  Our passion is discovering what makes consumers tick. Our business is winning victories for our clients. And we'll go anywhere to do it, brick or digital: stores, homes, QSR, banks, airports, museums, hotels, healthcare – you name it, we've been there. And we'll keep going back.
"What Women Want.  The Science of Female Shopping".    Paco Underhill, the author of the hugely successful Why We Buy and The Call of the Mall, reports on the growing importance of women in everybody's marketplace—what makes a package, product, space, or service "female friendly." Underhill offers a tour of the world's marketplace—with shrewd observations and practical applications to help everybody adapt to the new realities.
"Why We Buy.  The Science of Shopping".    Is there a method to our madness when it comes to shopping? Hailed by the San Francisco Chronicleas "a Sherlock Holmes for retailers," author and research company CEO Paco Underhill answers with a definitive "yes" in this witty, eye-opening report on our ever-evolving consumer culture. Why We Buy is based on hard data gleaned from thousands of hours of field research–in shopping malls, department stores, and supermarkets across America. With his team of sleuths tracking our every move, Paco Underhill lays bare the struggle among merchants, marketers, and increasingly knowledgeable consumers for control.
"Lessons In Luxury From The Middle Eastern Souks".  Article by Paco Hill, October 1st, 2014.  Why is buying fine jewelry in the Western World such an intimidating and utilitarian experience?
"Three Little Dirty Secrets".    Article by Paco Hill, April 8th, 2014.  American retail is over-stored. The A malls may be doing well, but B and C malls are suffering. Most of the big-box chains either are, or will be shedding under-performing locations.
"The Green Marketing Act".   Article by Paco Hill, April 18th, 2013.  Today, you live a new kind of life than you did five years ago. You have several e-mail addresses so that you can filter the spam. The snail mail is more than 90% junk so you've even stopped opening it; the envelope gets a glance and often gets chucked.
More About "Inside the Jewelry Trade" Radio Show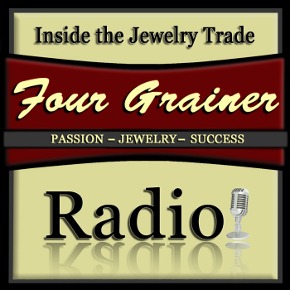 This is the online radio show devoted to jewelry store owners, the jewelry trade, and those who want to get a rare glimpse behind the curtain into the multi-billion dollar a year U.S. jewelry and watch industry.
We give you access to jewelry designers, vendors, successful store owners, and those who have the proven expertise you need to move your jewelry business forward right now.
This radio show is for those in the jewelry trade who expect more from their business and want to cut through the clutter to find out what really works.
Mission Statement:  Simply to be a conduit of relevant information that strengthens and elevates the jewelry trade in the competitive global luxury market.
Start Getting Results From Your Online Marketing Today!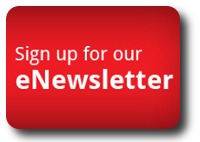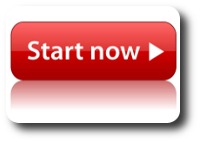 The following two tabs change content below.
President of Four Grainer LLC, jewelry business strategist, and the host of "Inside the Jewelry Trade" online radio show. Rod brings 25+ years of retail jewelry success and leadership to the table. He is the author of the business books "A Reason To Chant," and "A Reason to Chant - Jewelry Trade Edition." Rod lives in Atlanta with his wife and two almost-human cats.
Latest posts by Rod Worley (see all)