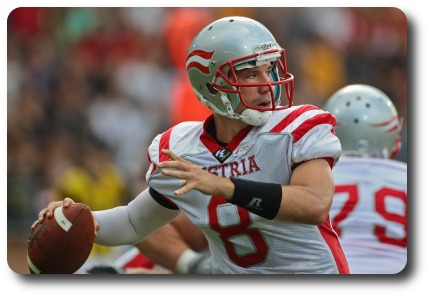 Jewelers shouldn't pass on having a newsletter in today's 24/7 wired world.
A well written newsletter is one of the most impactful forms of social marketing that a jeweler has at his disposal.
Newsletters inform, expand, and extend your communication with your clients in an organized way that keeps them engaged with your store even when they aren't in the market for jewelry.
Savvy marketers all over the globe have recognized the benefits of a well-written, attractive newsletter as a way to make your company and products or services stand out.
Of all of the social marketing
tools at a jewelers fingertips,
a well written newsletter
is one of the most important.
Another benefit of publishing a newsletter is that it goes directly to your customer base, giving you an active role in your bringing in customers, as opposed to just waiting for them to come to you.
Just like a phone call from an old friend, a newsletter is a pleasant and helpful reminder that your company exists.
An email newsletter is less
likely to get lost in the shuffle
of social media updates.
It's something that your jewelry clients will easily be able to go back to should they need your services in the future.
More and more people are getting the information they want on the run with smartphones, iPads and lap top computers.
Attention spans and memories are short; time is in limited supply and the consumer's inbox is hot real estate.
That's why, , ,
A high-quality, permission
based newsletter is vital
to any successful
online marketing campaign.
Your content and promotions are only successful if they're getting to the people who care about your jewelry business.
When someone opts in to your newsletter, they're telling you they'd like to know more about your business, they are granting you a precious moment of their time and attention.
That's extremely valuable in today's hectic world, where people are more selective about what information they choose to consume.
Still not convinced?
Here are some additional benefits to a newsletter you might have over looked.
 Seven Great  Ways An eNewsletter Grows Your Jewelry Business
Generates "Word of Mouth" Referrals For Your Business.  Because newsletters today are sent via email, they have great pass-a-long capability.

With a simple click your client can pass along your informative newsletters to several of their friends.
It is estimated that a well constructed, engaging newsletter will be shared with an average of three or more other people online.
Well written newsletters
are shared on average
with three or more
other people.
Organically Builds Your Contact List.  Stop buying lists that don't get the results you need or worse yet, get treated as spam.

Offer every visitor to your website, every potential client you encounter, and others you meet through networking a chance to receive your newsletter.
This method builds a "tribe" of followers that take action and drive sales into your store!
Establishes Your Expertise & Enhances Your Credibility.  The articles you provide in your newsletter demonstrates your jewelry store's expertise in the jewelry trade.  Clients begin to see your store as an authority on the subject instead of  just another retail location.
Drives Traffic To Your Website.  A well written, engaging newsletter ultimately drives traffic to your website and other social media outlets for more information.

You have piqued their interest and naturally they want to know more about your store and the services you provide.
The increased traffic positively impacts your search engine ranks as well.
Shortens The Entire Sales Process.  When the clients walk through the door they are better informed about your new products and services.

No longer is their a trust factor that has to be established.
The knowledge your newsletter provides builds trust with your clients.  Your store is seen as the expert in the jewelry trade.
Clients come in
pre-sold because
you are seen as an
expert they trust.
Powerful Networking Tool.  The power of this tool lies in its ability to provide key information about your jewelry store in a non-promotional way.

The format is casual and informative.  Granted there are selling aspects but even those are brought out in a relaxed format.
Remember that a newsletter is a two way street of communication, so what better chance to ask your clients for feedback on potential new product lines or services?
Adds Value To All Of Your Traditional Marketing.  Newsletters show your store in a human light.

It demonstrates your product expertise in a way that clients can relate to.
This "humanizing" aspect of newsletters transcends over to all of your other traditional marketing efforts.
Now your jewelry store is viewed as a knowledgeable friend when your other media is seen.
There are few social marketing options that jewelers can use today that makes an impact as strongly as a newsletter.
Marketers world wide have embraced the newsletter's ability to keep and strengthen the relationship with clients in between purchases.
It is for this and several other reasons that jewelers shouldn't pass up having a newsletter.
You have to be asking yourself a couple of questions right now.
How do you start?  Where do you go for expertise?
Jeweler's Pen was created
to develop, write articles for,
and email your jewelry
store's newsletter for you.
This gives you time to make sales & run your business.  Contact us today!
Start Getting Results From Your Online Marketing Today!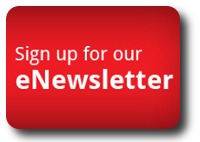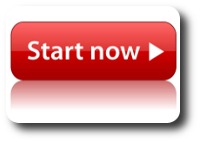 The following two tabs change content below.
President of Four Grainer LLC, jewelry business strategist, and the host of "Inside the Jewelry Trade" online radio show. Rod brings 25+ years of retail jewelry success and leadership to the table. He is the author of the business books "A Reason To Chant," and "A Reason to Chant - Jewelry Trade Edition." Rod lives in Atlanta with his wife and two almost-human cats.
Latest posts by Rod Worley (see all)