A good quality pro audio mixer can often mean the difference between a great audio event and a disaster.
At "Inside the Jewelry Trade" radio show, we spent days searching for a pro mixer that had a reputation for being rock solid, affordable and with enough professional features to deliver the sound performance we were looking for.
The Mackie 1402-VLZ3 delivers!
Finding a quality pro audio mixer can be difficult for many reasons, but finding one that can meet your needs today and have the flexibility to grow as your studio grows can be tough.
Throw in the fact that we had a tight budget and would not settle for less than radio broadcast quality, that tough job becomes much tougher.
For us the choice of the Mackie 1402-VLZ3 pro mixer was clear after days of searching, reading, and talking to professional sound engineers.
Yes, you could have a never ending debate over which mixer to use in this price range, and there are other strong contenders out there.
The Mackie combines the features, sound quality, and durability that we needed.
Here is a short list of the features that impressed us.
Pro Features
Fourteen balanced line inputs.  Trust us, nothing is more frustrating than having the growth of your studio limited by the inputs to your mixer.  Always a good bet to have a few extra inputs.
Premium studio-grade, Extended Dynamic Range (XDR2) mic preamps.  These preamps deliver 130dB dynamic range and 0 to 60dB gain.  That is enough gain for even the most power hungry mics out there.
Durable 60mm Fader Control.  The 60mm tapered faders control Channel, "Control Room" and "Main Mix" level.  In fact, all of the buttons, control, and faders have great build quality.
Six insert points (mono channels 1-6) and ALT 3-4 outputs.  This gives you an alternative from routing signal to the stereo "Main Out". Using the "ALT 3-4" and "Main" outputs simultaneously, provide four bus style routing to multi-track recorders, monitors and other devices.  That degree of flexibility is important when you are using it in the real world.
 Optimized preamps.  XDR2 mic preamps are optimized for 24-bit, 192 kHz sample rate recording.
There is switchable "Post Fader" and "Pre Fader" SOLO provided on every channel. The AFL/PFL SOLO switch is located in the master section.   The board has a usable, logical feel to it that is easy to work.  Everything about this mixer has a sold, high-build quality feel about it.
All steel construction.   Eliminates noise caused by bad grounding because the connections are automatically grounded on contact.
Rack mountable.  This is accomplished using the optional rack ears.
In general, it is usually a good idea to purchase a little bit larger mixer than you currently need.
This will allow you to be able to utilize the mixer in a wider variety of situations, and it will help ensure that you do not have to reinvest in a mixer a few years down the road.
The VLZ3 series is the latest in the popular VLZ line of small format mixing consoles from Mackie.
This series represents an improvement with enhanced XDR2 microphone preamplifiers,and improved mix bus with extended headroom.
The overal look is ergonomic in feel and function.
The Mackie 1402-VLZ3 is an excellent addition to any home project studio or video editing job in our experience.
When it comes to doing real world work on "Inside the Jewelry Trade", the Mackie 1402-VLZ3 delivers!
Start Getting Results From Your Online Marketing Today!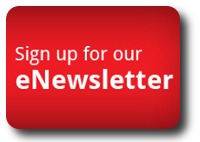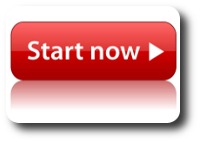 The following two tabs change content below.
President of Four Grainer LLC, jewelry business strategist, and the host of "Inside the Jewelry Trade" online radio show. Rod brings 25+ years of retail jewelry success and leadership to the table. He is the author of the business books "A Reason To Chant," and "A Reason to Chant - Jewelry Trade Edition." Rod lives in Atlanta with his wife and two almost-human cats.
Latest posts by Rod Worley (see all)