Producing "Inside the Jewelry Trade" requires several pieces of pro grade audio and electrical components to get broadcast sound quality .
When it comes to interviews, one component is critical, the JK Audio Broadcast Host.
The JK Audio Broadcast
Host is a "Must Have" for
online radio shows.
Interviewing guests is an important segment for many online radio shows.
Often the simplest, least evasive way to do the interview is the land based telephone.
So how do you produce a great sounding interview over a communication network that was developed in the last century?
When you compare the 8 hz sampling rate of most land line telephones to the 44.1 khz sampling rate of a compact disc you easily see the potential sound quality issue.
Toss in the fact that on land based telephone lines the interviewer and interviewee's voice are using the same line, you quickly run into problems in capturing a broadcast quality audio stream.
That is unless you have a JK Audio Broadcast Host.
What is JK Audio Broadcast Host?
The JK Audio Broadcast Host is a telephone / audio desk top studio interface designed for integration with computer based work stations, mixers, and recorders.
This digital hybrid connects audio signals to a standard analog telephone line without the common transmit / receive crosstalk you normally run into.
"Many professional on-air
radio stations use this exact
digital hybrid model for their
telephone interviews and call
in segments".
In one simple device you have everything you need to get talk show quality phone recordings into your mixer or sound card.
A 16-bit Digital Signal Processor (DSP) continuously samples both the phone line and the audio signals to deliver voice separation.
All of this happens through a proprietary, dual-convergence echo cancelling algorithm which can exceed 50 db right out of the box without any setup on your part.
Seriously, you have to love technology when it works like this.
Noteworthy Features of the JK Audio Broadcast Host
Auto-Answer feature automatically picks up incoming calls on the first ring then drops the call when the caller hangs up.
An auxiliary telephone is only required to place outgoing calls.
You can upload your recorded interview to your podcast through the telephone system.
XLR input with a mic line switch.
3.5 mm line input.
XLR caller output.
3.5 mm headphone jack.
Send and receive LEDs.
Guest module remote control jack.
Auto answer / disconnect.
Phone Line: RJ11C.
Aux Phone: RJ11C.
Isolation: 1500 VAC.
Power: 120-240 VAC power supply (included).
Size: 7″ x 6″ x 1.6″ (18 x 15 x 4.2 cm).
Weight: 2.2 pounds.
Simply stated, this device allows you to take a single analog telephone line and patch the audio to and from that phone line through the mixer, which basically turns the mixer into the "handset" of the phone.
The real advantage is that the interviewer sounds great in the studio while the one being interviewed receives the benefit of their voice going through the various components at the station.
The net result is that the
overall show sounds
broadcast quality.
Interviews are important enough to us at "Inside the Jewelry Trade" radio show to get them right the first time.
The home studio equipped with this unit suddenly becomes akin to a CNN broadcast.
If you want a professional sound to your land line based telephone interviews than the JK Audio Broadcast Host is a "Must Have" for your online radio show.
[ois skin="Pop Up eNewsletter Sign Up Form "]
Start Getting Results From Your Online Marketing Today!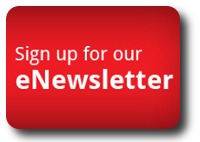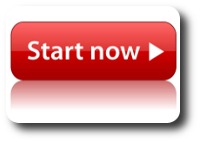 The following two tabs change content below.
President of Four Grainer LLC, jewelry business strategist, and the host of "Inside the Jewelry Trade" online radio show. Rod brings 25+ years of retail jewelry success and leadership to the table. He is the author of the business books "A Reason To Chant," and "A Reason to Chant - Jewelry Trade Edition." Rod lives in Atlanta with his wife and two almost-human cats.
Latest posts by Rod Worley (see all)