New audio gear is like anything else in life.
Sometimes after you purchase it you wonder if it is worth the time and effort it takes to learn how to use it.
The Behringer MDX4600
Multicom Pro-XL is
worth every penny.
Today's great audio broadcasts rely on many components to produce the quality of their sound.
Probably the least understood and most difficult to master is the compressor/limiter.
A compressor / limiter is by simple definition, an automatic volume control that reduces the volume when the input gets too loud.
Originally they were used to prevent AM radio transmitters from distorting if the announcer got too close to the microphone.
It also is used to keep volume levels consistent throughout the show.
Obviously they have come along ways since the early years of AM radio.
Their use today, especially in the area of online radio shows and podcasts, is vital to produce a broadcast like "Inside the Jewelry Trade".
What we like most about the Behringer MDX4600 MULTICOM PRO-XL is that it is a solid piece of equipment for the price.
It does what the Behringer company says it will do, and does so day after day.
You have to respect reliability.
Packed With Usable Features
4-channel compressor limiter
High-pass filter in the sidechain
Integrated dynamic enhancer
Low-contour filter
Interactive auto-compressor
Program-adaptive attack and release times
Link function for channel pairs
Separate displays for in/out level and gain
Peak limiter
Illuminated switches
Servo-balanced XLR and 1/4″ I/O
The Behringer adds a fullness to our voice that you simply can't get without a compressor / limiter.
If you have ever heard your favorite on-air personality on the radio and then had a chance to talk to them in real life you may have wondered why they sound so different.
The difference in the
sound is the compressor
/ limiter in action.
For our show, the Behringer suppresses the static of the studio's fans and computer drives.
It also does a great job at eliminating the hiss during our telephone interviews, while also "beefing up" the guest's voice.
Often we have guests listen to their episode later and comment that they were surprised how good they sounded over a land based telephone system.
You can spend hours researching the in's and out's of the various compressor / limiters on the market today.
We want to spare you that agonizing research.
When it comes to "Inside the Jewelry Trade" radio show and the quality we expect, the Behringer MDX4600 MULTICOM PRO-XL is worth every penny.
[ois skin="Pop Up eNewsletter Sign Up Form "]
 Start Getting Results From Your Online Marketing Today!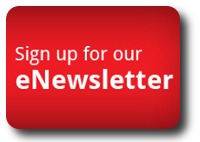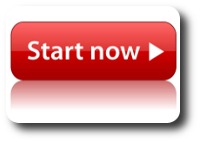 The following two tabs change content below.
President of Four Grainer LLC, jewelry business strategist, and the host of "Inside the Jewelry Trade" online radio show. Rod brings 25+ years of retail jewelry success and leadership to the table. He is the author of the business books "A Reason To Chant," and "A Reason to Chant - Jewelry Trade Edition." Rod lives in Atlanta with his wife and two almost-human cats.
Latest posts by Rod Worley (see all)