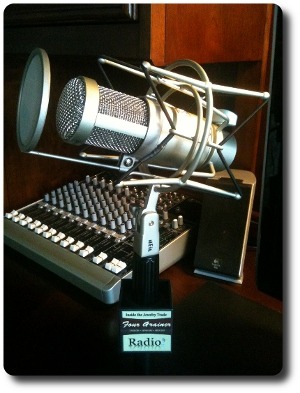 The Heil PR40 sets the gold standard for podcasting and is the microphone of choice for "Inside the Jewelry Trade" online radio show.
The very question of which microphone to use could start a debate that would rage on for days.
Do you use a dynamic or condenser?
Side address or top fire?  USB or XLR?
Though we auditioned several others, the PR40 added a depth, fullness and clarity to our voice that the others just couldn't match.
The Microphone – Where it all starts.
The PR40 from Heil Sound is a high-performance dynamic microphone ideal for use as a vocal mic for talk show hosts and other voice over applications.
The microphone has a large dynamic element which produces a smooth response with an articulate, natural mid range.  In fact, the PR40 is a the microphone of choice for many of today's top online radio hosts.
In a world where everything it
seems is made in Asia, the PR40
is assembled and tested at Heil
Sound's facility in Illinois.
The frequency range  is surprisingly wide for a dynamic microphone, covering 28Hz to 18kHz (-3dB) which is certainly wide enough for broadcast interviews and voice overs.
The mic's large moving-coil cartridge has a diameter of 1.125".
Its low mass, "quilted aluminum" diaphragm is coupled to a rare earth magnet made of neodymium, iron, and boron.
Superior Build Construction
The body of the microphone is heavy gauge steel and has a coil shield which makes it safe for use near other electricals such as video monitors and computers.
In fact, one of the first things
that you notice about this mic
is the weight of it and how well
it is constructed.
It just has the look and feel of quality. In a far less-than-perfect recording situation, the mic lives up to the hype and accolades that we read about it.
Our voices sounded deeper, more full, and never better.
The Heil PR40 has to rate as one of the best dynamic mics I've ever come across, both for tonality and versatility, in fact, we auditioned and exchanged several other microphones before settling on the Heil.
At first glance, the case looks like a side-address design; however, the moving coil points out the top of the microphone so you speak into the end of it.
The mic has 4 rear ports to reject off-axis noise, resulting in a smooth, tight cardioid pickup pattern with reduced proximity effect which is important since we are not recording in a sound booth.
We were surprised how little off-mic sound made its way into our recordings.
Sound Quality Matters
Typically one of the first few questions that we are asked is "What kind of audio equipment do you use to produce the show?".
From the very beginning, we wanted "Inside the Jewelry Trade" to have radio broadcast quality sound.
After spending days listening to other podcasts on iTunes we knew there was a wide range of sound quality.
In fact if the sound quality is not up to speed, most people will simply turn it off and that is why it is important to invest in a quality microphone like the Heil.
Content Is King, But , , ,
In the broadcast industry they say that "Content is King", but "Sound Quality is Queen" when it comes to online radio productions.
We wanted a professional sound that would put the audio quality of the show among the elite of podcasts available.
To hit that lofty mark you obviously have to go with professional gear and some diligent planning.
The sound quality of your production starts with having the right microphone.
In our opinion, based on our real-world use, the Heil PR40 sets the gold standard for podcasting.
Start Getting Results From Your Online Marketing Today!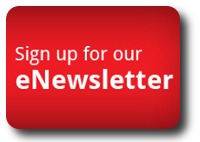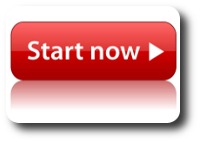 The following two tabs change content below.
President of Four Grainer LLC, jewelry business strategist, and the host of "Inside the Jewelry Trade" online radio show. Rod brings 25+ years of retail jewelry success and leadership to the table. He is the author of the business books "A Reason To Chant," and "A Reason to Chant - Jewelry Trade Edition." Rod lives in Atlanta with his wife and two almost-human cats.
Latest posts by Rod Worley (see all)