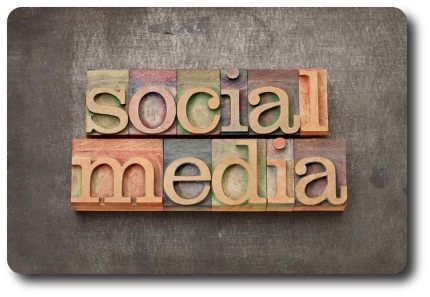 As more and more independent jewelers begin to understand the importance of social media to their business, the obvious question comes up:  "What does it cost to hire a Social Media consultant in 2012?"
As is the case with most questions of cost, there are many parameters that come into play.
Obviously several factors have to be taken into account such as the experience level of the team that you hire, how much training your team will need, and how much of the day to day work you need to have them do for you.
What is not in question anymore is the significant role that a well developed social media campaign can play in the bottom line profitability of a jewelry store.
The following information was gathered by Mack Collier, who is a well regarded expert and consultant in the social media world.
His article "How Much Does Social Media Cost Companies in 2012?" outlines the various costs to get started and be successful with social media projects.
He has also posted his 2010 and 2011 recap for social media costs on his site as well.
Mack's articles are straight forward, honest, and certainly worth your time to check them out.
With that being said, here are the results from Mack's 2012 recap of what social media costs.
Blog Costs
– Custom design and template creation:  $1,000 – $5,000
– Most charge from $1,000 – $3,000 per creation
– Writing / Editing content for the blog plus ongoing training:  $500 – $4,000 a month (Assume 1 – 2 posts a week at this rate)
– Most charge from $1,000 – $3,000
– Ghost writing blog posts:  $50 – $500 per individual post
– Most charge $75 – $200 per individual post
Twitter Costs
– Account Setup: $500 – $2,000
– Most charge from $500 – $1,000
– Ongoing account management and training: $500 – $3,000 a month (for this service, the more content you need provided for you, the higher the fees)
– Most charge from $500 – $1,500 a month
Facebook Costs
– Initial Page Setup:  $500 – $2,500
– Most charge from $500 – $1,500
– Monthly content management and creation: $500 – $3,000 a month
– Most charge from $1,000 – $2,000 a month
Facebook Promotion Creation
– Short Term (1 – 3 months) Contest, including branding for the app, limited promotion on other channels such as Facebook and Twitter to promote the contest.  Fee does not include prize and Facebook ads to promote: $1,500 – $20,000
– Long Term (3 – 6 months) Contest, including above, more elaborate promotion based on client's needs: $25,000 – $75,000
Note:  These are the "Big Three" tools when it comes to Social Media for business, and many consultants and agencies will offer companies a package deal on setting up and maintain all three.
For other tools such as Google Plus, Pinterest, and other outlets, assume that rates in general will be consistent for what you could expect to pay for similar services with Facebook or Twitter.
Video
Total to shoot, produce and edit video:  $500 – $30,000 (Note:  Obviously, the complexity and length of the video plays a huge role in the final cost.
If you want custom animation, several scenes and a 30-minute video, obviously that is going to cost far more than a simple, 2 minute one-on-one video.
One expert said that they charge $1,000 per minute of finished product.
Social Media Strategy
Social Media Monitoring (Note – Number of keywords/phrases tracked here has a big impact on fees.  More keywords tracked costs more in the end.
– Setup:  $500 – $5,000
– Most charge from $1,000 – $2,000
Ongoing reports and consultation: $500 – $7,500 a month
– Most charge from $1,000 – $2,000
– Social Media Strategy Audit (Examine existing Social Media Strategy and give detailed recommendations on what strategy should look like moving forward, with instructions on how to measure results):  $2,000 – $25,000
– Most charge from $5,000 to $10,000
– Social Media Strategy Creation and Integration with Existing Marketing Efforts (Note – Most consultants and agencies will require that this service to married to a Social Media Strategy Audit, as they will then create the strategy recommended in the audit):  $10,000 – $30,000
– Most charge from $10,000 to $15,000
Social Media Training and Consulting
– Hourly Training / Consulting:  $50 – $500 an hour
– Most charge from $100 to $250 an hour
Note:  These rates are for 1 hour of work.  If you can commit to a certain number of hours a month, for example, consultants and agencies will almost always give you a discount.
Social Media Workshops (All fees exclude travel and are for ON-SITE workshops, not online)
– Half Day (Up to 4 hours):  $500 – $7,500
– Most charge $2,000 – $3,500
Full Day (6 – 8 hours):  $1,000 – $15,000
– Most charge from $4,000 – $6,000
Note:  Keep in mind that these rates represent a significant amount of training and content creation time.  So if you pay a consultant $5,000 for a day-long workshop, that consultant might have spent 20 to 30 hours creating that workshop.  So that prep time has to be considered in addition to the actual time delivering the workshop when looking at fees.
Rates to Hire a Social Media Speaker
– Individual session (Up to 90 minutes, usually 1 hour):  $1,000 – $5,000
– Most charge $2,000 – $3,000
– Keynotes:  $1,000 – $15,000
– Most charge from $5,000 – $10,000.  All rates exclude travel.
These results from Mack Collier's article will be eye opening for some owners, while others already involved in a long term strategy, will say that the figures are about right.
In today's business environment you have to look at the investment in social media the same way you would for any other form of marketing.
The projections of Facebook reaching 1 billion people by the middle of the Fall of 2012 is simply too large to dismiss. Social media is redefining, and reshaping the image of your jewelry store.
Your present clients are already comfortable using social media, as are the ones you want to reach.
The long term success of your store may come down to your approach to this topic and the resources you give to it.
At the very least, you know have a benchmark range to determine what social media consultants will cost your jewelry store in 2012.
Start Getting Results From Your Online Marketing Today!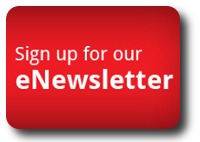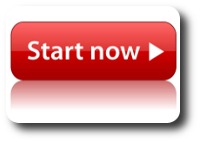 The following two tabs change content below.
President of Four Grainer LLC, jewelry business strategist, and the host of "Inside the Jewelry Trade" online radio show. Rod brings 25+ years of retail jewelry success and leadership to the table. He is the author of the business books "A Reason To Chant," and "A Reason to Chant - Jewelry Trade Edition." Rod lives in Atlanta with his wife and two almost-human cats.
Latest posts by Rod Worley (see all)