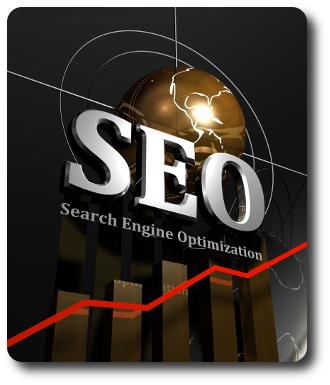 Off-page search engine optimization is vital for jewelers who want to rank at the top a of search engine result page (SERP).
Off-page optimization refers to all SEO techniques which do not require editing your website source code.
Examples of on-page SEO would be; well written articles, researched keyword Meta tags, simple, easy site navigation, internal link to related articles, alt tags, heading tags, site-maps, and a website platform which is designed from the code up to be optimized for "spiders" to crawl.
Most off-page SEO tactics have two benefits – improving the page position in search engines and directing traffic which comes through created back links.
There's a common consensus amongst SEO (Search Engine Optimization) professionals that as much as 70% of website optimization actually takes place off the page, with Google and the other major search engines these days largely determining the importance of sites based on links from external sites.
Inbound link / external links are a jewelry store's greatest asset to elevate their page ranking status because they elevate your relevance / authority level with the search engines.
Remember that Google is committed to bring the most relevant listing to their clients with each search.
Relevance is ranked
by complex, ever
changing algorithms
Those sites with the most relevance / authority are ranked above those who are perceived to be less relevant to that particular search.
External links help to give you the valuable authority your website needs to ascend and stay at the top of the rankings.
With all of that said, here are five strong methods to gather relevant, external links:
Five proven off-page link building strategies
– Submitting to Website Directories.
This is one of the few link building tactics you do have complete control over.
While inbound links from website directories may not have a great deal of authority, they are easy to submit to and are a good way to start your link building efforts.
Directories not only help you get more inbound links but also bring in more qualified traffic and they do generate leads.
Some of our favorite local directories include:  Loopt.com, Localeze.com, Biglocal.com, Openlist.com, Outside.in, and Superpages.com.
While you are at it, submit to review and rating directories such as Yelp.com, Rateitall.com, and InsiderPages.com.
– Social Media.
Search engines are increasingly using social cues to identify authoritative websites and content.
Use the links in your social media profiles wisely by pointing them to your website to direct viewers of your profiles back to your website.
The most effective strategy in 2012 however, (social media powered SEO) requires an integrated approach, with on-page content promoted off-page within the main social media channels.
Social Networking is sometimes knows as "Online Reputation Management", getting involved with social media sites is the fundamental step with which you begin to advertise, market and build your online reputation within your niche.
– Blogging.
Blogging is one of the best ways to promote your website online.
By writing a blog for your website, you give a reason for visitors to keep returning to your site and keep up to date with your latest posts.
It also helps search engines "spiders" to crawl your site more frequently, as they have to update your latest blog post entries, which ultimately helps you rank higher in search engine results pages (SERP).
Along those same lines, posting comments on the articles of jewelry industry blogs can also promote links back to your site.
This form of networking takes time but once you are on their radar, they may be more inclined to link back to you if you have content that's relevant to their audience.
– Leverage Video Marketing.
Video marketing can point people to your website.
Videos can go viral so if someone posts your video on their site which could result in plenty of attention coming back to your website.
If you don't have videos, you can even turn your blog posts into video presentations.
– Set up RSS Feeds.
Setting up RSS feeds for your website would help in generating traffic to your website whenever you post some new content or material on it, which in turn would increase its ranking on the Internet.
RSS feeds can be easily subscribed to in order to drive people to your website when you publish a new blog post or something similar.
RSS feeds can also be submitted to RSS directories and other services and being picked up could bring you traffic and increased rankings as well.
Try adding your blog feed to services such as Google Reader, FriendFeed, and Feedage.
One point you need to keep in mind is that the quality of the link is much more important than sheer number of links.
On April 24th 2012, the Google Penguin update drove home many new realities in the SEO world.  One of which was that link quality absolutely matters.
Those who were using "link farms" to gain tons of links got downgraded overnight.
With that in mind, there are several factors to be considered while deciding to get links from a certain website such as:
– The relevance of that website to your own content.
– The ranking of the website itself.
– The type of traffic it is expected to generate or send to your website.
– Whether that website has links from other websites as well; if yes, then what kind of links (quality of those websites to which it has links).
The importance of off-page optimization cannot be stressed enough for achieving long term search engine relevance and authority.
Now more than ever, where you end up in the SERP's (search engine result pages) is based on authority.
Authority isn't established solely through what's on your website pages.
It is derived from a combination of many factors including inbound links, outbound links and how many websites with authority you are linked with.
Take the time today to map out a comprehensive strategy for your jewelry store to increase the effectiveness and power of your off-page SEO.

Start Getting Results From Your Online Marketing Today!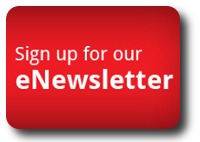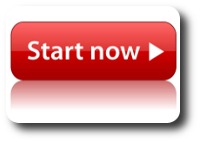 The following two tabs change content below.
President of Four Grainer LLC, jewelry business strategist, and the host of "Inside the Jewelry Trade" online radio show. Rod brings 25+ years of retail jewelry success and leadership to the table. He is the author of the business books "A Reason To Chant," and "A Reason to Chant - Jewelry Trade Edition." Rod lives in Atlanta with his wife and two almost-human cats.
Latest posts by Rod Worley (see all)