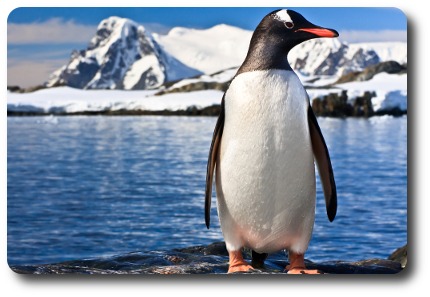 On April 24th, 2012 a new algorithm for Google code named Penguin was sent out across the world wide web.
The question is posed, "Has the Penguin visited your jewelry store's website?"
Although Google claims that the new update has affected just 3 percent of websites, there have been multiple stories across the Internet of web sites dropping 10 positions, 20 or even dropping off the search engine rankings altogether.
For those businesses that rely heavily on those cherished #1 rankings for the success of their business, this was devastating.
It is reported that some of them are even going to the extent of laying off their employees and considerable scaling down of their businesses.
This Google update was aimed at decreasing search engine rankings of websites that violate the guidelines in the Google's Webmaster Guide.
For those websites that ranked well by using black hat SEO techniques such as keyword stuffing, cloaking, participating in link schemes, and deliberate creation of duplicate content, April 24th was a rude awakening.
How much of a change was this to the SEO landscape?
Consider the quote by Todd Bailey.
"The Penguin update targets all of the practices that search engine optimizers (SEO) have been doing for the past 10 years, such as getting paid links or spinning content articles and distributing them just to improve their ranking."  Quote from Todd Bailey, search engine expert and vice president of marketing at WebiMax.
How much does this impact the world's web sites?
Keep in mind that Google has 83% of the world's search engine market share according to NetMarketShare, so obviously they are the clear leader in online searches.
Basically it is their sandbox that most of the world is playing in.
More precisely it is Amit Singhal's sandbox because he is the head of the Google search team, the man who is in charge of every search you do at Google, the man who is responsible for the Penguin and Panda updates.
What probably got your jewelry store's web site into hot water:
– Paid links with exact match anchor text.  It is vital that your linking structure is natural.
– Guest posts on questionable sites and comment spam
– Getting your cheap, keyword stuffed articles from article marketing sites like those out of the Philippines
– Links from dangerous sites like some of those based out of India or building your own link network.   In the past Google has penalized sites that were selling links.  This time they punished sites for acquiring spam links.  Big difference, fundamental change.
– Deceptive doorway pages, hidden re-directs to other sites.
– Publishing lots of meaningless content just to get traffic from search engines.  Content that just rambles on will not be ranked well no matter how brilliantly it has been optimized.
– If you have been putting a large quantity of site wide footer links onto your site, best to take them off right now.
The bottom line is if your jewelry store has been building content that only search spiders would consider reading; if you have gotten links from places only search spiders would go; if you have been copying content over and over again in an attempt to build location pages or product pages; if you have been building multiple domains to try to rank for specific phrases:  Google is coming for you, maybe not today but sometime real soon.
What to do in the future:
– Make sure every article on your site is at least 500 words long because short articles may appear as simply spamming advertisement.
– Avoid spinning articles on your own site.  Don't write an article and then turn around to write again on a slightly different view.
– Focus on making your articles and content readable for humans, not search engines.  Content for humans is king.
– Write in an entertaining, compelling manner.  Quality matters to your readers and your rankings.
– Research as much as possible to provide accurate, reliable information.
– Don't over SEO everything on your website.  Professional SEO consultants know the next steps to take, as for the "Weekend Warrior SEO types" this leaves them with practically no options.
Search Engine Watch had this guidance:  "Don't try too hard for that perfect title.
Avoid obsessing over on-page ratios.
You don't need that exact match anchor all of the time, in fact you don't even need a link.
With the successive updates, Google is trying to push forward content that really deserves its place in the ranking index.
In turn, this means pushing down content that doesn't carry much value.
Take time right now to do a thorough SEO review to determine what your strategy will be in the future.
Do what is needed now so that the Google Penguin doesn't visit your jewelry site tomorrow.
Start Getting Results From Your Online Marketing Today!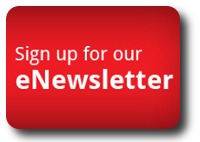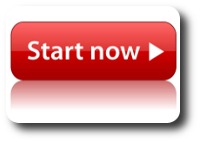 The following two tabs change content below.
President of Four Grainer LLC, jewelry business strategist, and the host of "Inside the Jewelry Trade" online radio show. Rod brings 25+ years of retail jewelry success and leadership to the table. He is the author of the business books "A Reason To Chant," and "A Reason to Chant - Jewelry Trade Edition." Rod lives in Atlanta with his wife and two almost-human cats.
Latest posts by Rod Worley (see all)