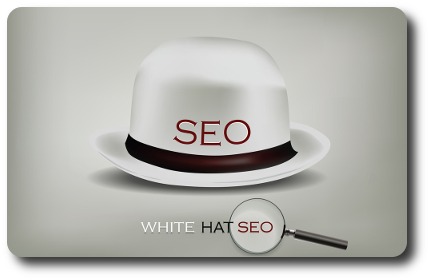 Jewelers who venture into search engine optimization for their web site often run across the phrase "White Hat SEO" and "Black Hat SEO".
These are coined terms to describe two different methodologies in achieving results.
SEO is not a
standard practice
Like most things in life, there is a right way, a wrong way, and something sort of in the middle.
Google through their Webmaster Tools and other information outlets have, for the most part, outlined what is acceptable SEO techniques (White Hat) and which ones will get you into hot water or banned (Black Hat).
There are many proven White Hat tools at your disposal.
Here Are Three Of The Best:
CONTENT
Content is king.
There is nothing more valuable you can do to optimize your site for search engines than to offer unique well written content.
A search engine's aim is to serve up what it believes to be the most appropriate website listing for any given search.
That means adding fresh content on a regular basis that engages, stimulates, and motivates your targeted audience to keep coming back.
Build the structure of your website around targeted keywords and phrases both header and long tail keywords.
Envision the end result and take steps during the initial phases to achieve it.
Assign each page 2 -3 of the keywords you've identified and use the keywords throughout all of the important elements of the page.
Use keywords naturally in page titles, headings, link anchor text, and other page content.  Do not forget the importance of alt tags.
Drill down on the various analytics reports to fine-tune the content.
The goal is to further optimize it for targeted keywords and to help direct traffic to relevant pages.
Take snap shots of your SERP rankings along the way to track your progress.
CODING
Using correct HTML markup so that search engines can identify headings and other types of content correctly.
Organizing your h1, h2, h3 heading tags so that there is a clear, consistent flow.
Have a game plan for meta tags that is consistent with your site goals.
Making sure that all the code is valid W3C compliant.
Avoid using flash to build your site because of the inherent disadvantages for search engine optimization.
Creating site maps so that every page is linked to and search engine "spiders" can crawl every page.
Use the best platform in the beginning whether it is WordPress, Genesis, or Thesis.  Properly use CSS to separate content from markup and thus increase keyword density by having less markup to crawl.
LINKING
Internal linking is one of the most straight forward steps to take for your site to rank well.
Internal linking makes it easy for "spiders" to crawl and index your site properly.
Outline the siloing strategy in the beginning to maximize internal linking.
Developing a social media program that results in optimized pages for use in social media and the potential links they provide.  Video is another medium to get your rich content highly ranked on the Internet.  In our estimate, we will see this vehicle being used more often and more effectively in the near future.
Guest blogging is a linking strategy that is often overlooked.  By writing a quality blog post for someone else you put yourself in a position to get back links to your own site and thus increase your site's search engine ranking.
Black Hat SEO on the other hand does indeed work quickly to rank your site higher in the rank; however, the success is often short lived.
Google and the other search engines plug these loop holes quickly and deal with the sites that use those tactics even quicker.
As in most aspects of successful business, there are no quick fixes.
White Hat SEO takes time, patience, and planning to achieve long term results.
Be sure your jewelry store wears the White Hat for SEO.
Start Getting Results From Your Online Marketing Today!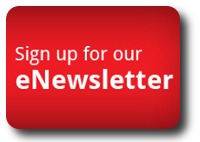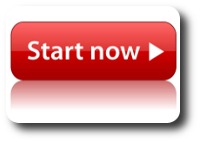 The following two tabs change content below.
President of Four Grainer LLC, jewelry business strategist, and the host of "Inside the Jewelry Trade" online radio show. Rod brings 25+ years of retail jewelry success and leadership to the table. He is the author of the business books "A Reason To Chant," and "A Reason to Chant - Jewelry Trade Edition." Rod lives in Atlanta with his wife and two almost-human cats.
Latest posts by Rod Worley (see all)