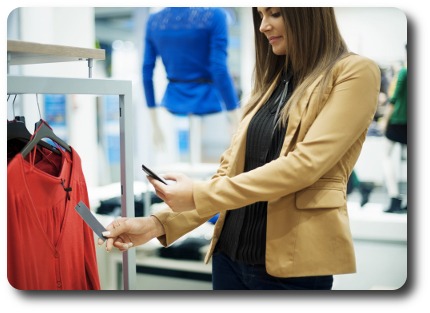 Does your jewelry store need a QR code?
What is a QR code, what does it do, and what does it do for your jewelry store?
For starters, a QR code stands for Quick Response code.
They originated in Japan over a decade ago where they are very common today.
They are more useful than a standard bar code because they can store much more data such as URL links, Geo coordinates and text.
Of all of the features the most important is that the modern smart phones that so many of your clients are carrying around can scan them easily.
Where did QR codes come from?
They were invented by the Toyota subsidiary Denso Wave in 1994 as a way to track vehicles during the manufacturing process.
Denso Wave owns the patent rights, as well as, a registered trademark on QR Codes, but has chosen not to exercise them.
What do they do?
When scanned by a smart phone with a browser, they link the user directly to a website page of your choice.
There is no need to type anything, no chance of misspelling your company's name wrong, and it is done with an easy touch of a button.
All of the issues with your client finding your website or a certain promotional page that you want them to see are eliminated by using a QR code.
Who is using them?
United Airlines.
You are starting to see them more and more on boarding passes of the major airlines.
By the end of 2011 all airlines will be required to provide this service for international flights.
Google Places is using it as well.
Registered business with Google Places have a decal for your front door that has a QR code that links to your company website where you can list hours of operations, and special events.
They will be everywhere in the very near future.
How popular are they?
During the month of June 2011, according to one study, 14 million mobile users scanned a QR Code or a bar code.
Some 58% of those users scanned a QR or bar code from their home, while 39% scanned from a retail store.
53% of the 14 million users were men between the ages of 18 and 34.
Are there any risks to QR codes?
As with any new technology there is potential for risk.
There is a practice called "Attagging", short for attack tagging where malicious QR codes are affixed over legitimate codes.
When scanned these fraudulent QR codes work in the background while the user only sees the reader opening a seemingly harmless web page.
The truth is that identity theft may be occuring in the form of your passwords, personal files, address book, and email listings being downloaded to another server.
May be a potential future issue.
The advertising flexibility and potential of QR codes is staggering.
With a simple push of a button, your clients can be directed to any web site, phone number, video, email or text message that you wish.
No chance to misspell or mistype, in fact no typing at all.   It is hard to imagine your jewelry store not advertising with QR codes.
Start Getting Results From Your Online Marketing Today!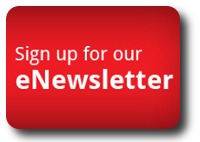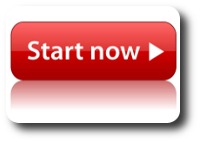 The following two tabs change content below.
President of Four Grainer LLC, jewelry business strategist, and the host of "Inside the Jewelry Trade" online radio show. Rod brings 25+ years of retail jewelry success and leadership to the table. He is the author of the business books "A Reason To Chant," and "A Reason to Chant - Jewelry Trade Edition." Rod lives in Atlanta with his wife and two almost-human cats.
Latest posts by Rod Worley (see all)