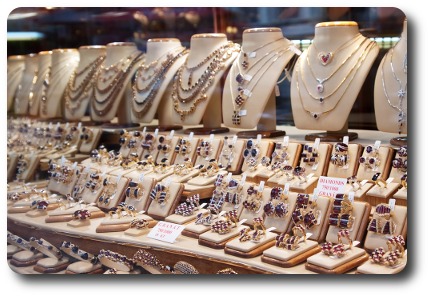 There are some jewelry stock turn killers that you need to be on the lookout for in your jewelry store.
Gone are the days when an independent jeweler could bank on the monetary value of their inventory going up every year.
Many saw their cases full of gold and diamonds as a type of retirement fund.
Those days are gone.
Today it is all about how you can get your greatest asset (your jewelry inventory) working harder for you.
Consider this fact:
According to the Edge Retail Academy, "The majority of jewelers see
controlling their inventory as one of their top priorities, but despite this less than
13% ever do anything about it."
Seeing the problem with your inventory turn is the first step.
Four Biggest Offenders For Jewelry Stock Turn
– Merchandise never moves.
If there is one bit of advice that you take away from this article it has to be this one, , , move your merchandise!
Far too often I walk into independent stores and see the same merchandise in the same cases month after month.
Do you want to give your merchandise a free shot in the arm?
Move it around in your store ever three or four months.
Just by moving it and redoing the displays both your staff and your clients will see it again for the first time.
Sales will increase if you will just do this religiously.
– One of a kind / special orders / custom work. 
Over time the cases become littered with these stock turn killers.
No one meant to do it, unfortunately it just happens if you aren't careful.
Now is the time to make a decision on that size four baguette eternity band that was special ordered or the gents lapis ring in yellow gold with the outline of Texas on the side.
Don't just push it off.  Make a decision once and for all on these pieces.
Remember these key words, , ,
Markdown / Melt / Donate
– Vaults and understocks filled. 
What amazes me about Going Out of Business (GOB) sales for independent jewelers is the amount of jewelry that is literally stuffed into the vaults and under stocks.
It seems as though merchandise is coming out of the woodwork.
Set aside time every week to go through the merchandise that you have pigeoned holed everywhere.
Don't just move it, make a decision, and get it done.
– Oldie moldies. 
Is the piece over a year old?
Time to put together a strategy to get it out the door.
Is it shop worn?
Spent the money now to get it back to like new condition or clearance it.
Does it need a battery?
Difficult to sell watches that aren't working.
Leather straps shop worn?
Clearance or get another strap for the watch.
Are you holding onto nugget jewelry in hopes that it will make a comeback?
Don't laugh because everyone is holding onto something they are sentimental about.
Move it out the door.
There is an old adage that says, "Jewelers like to buy jewelry more than they like to sell jewelry."
There is some truth to that statement; however, we have to break that habit now.
Independent jewelers are not going out of business because they don't have enough merchandise, it is because they have too much of the wrong merchandise that isn't selling.
Decisions will be made, whether it is today, tomorrow, or during your GOB.
I know it is tough but have the resolve to deal with your jewelry stock killers today.
Start Getting Results From Your Online Marketing Today!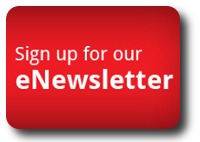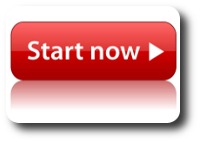 The following two tabs change content below.
President of Four Grainer LLC, jewelry business strategist, and the host of "Inside the Jewelry Trade" online radio show. Rod brings 25+ years of retail jewelry success and leadership to the table. He is the author of the business books "A Reason To Chant," and "A Reason to Chant - Jewelry Trade Edition." Rod lives in Atlanta with his wife and two almost-human cats.
Latest posts by Rod Worley (see all)