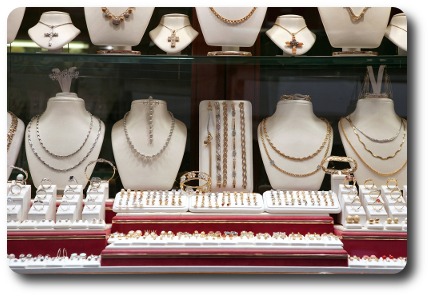 Why is your jewelry store's stock turn so important?
The answer is clear.
In many jewelry stores, their inventory is the single largest asset on the P&L.
Unfortunately though with all the advancements in inventory technology, it still remains the least productive asset on their books.
In far too many jewelry stores their inventory has reached
the point that it has almost become a liability. 
Stock turn is a measure of the number of times your inventory is sold in a time period, such as a year.
Understanding your store's stock turn gives you a powerful Key Performance Indicator (KPI) to get your largest asset working harder for you.
Two Methods To Compute Jewelry Stock Turn.
– Cost Method for Stock Turn.
If the inventory is recorded at cost then stock turn equals cost of goods sold divided by the average inventory.
It is also important to remove your repair business (which is typically 15 to 20% of the average jewelers business) prior to calculating your inventory turn.
Subtract cost of scrapped and lost items as well before computing.
The mistake that is often made is taking the inventory at cost divided by their sales at the retail price.
This results gives you an inflated stock turn ratio that is far from accurate.
– Retail Method for Stock Turn. 
If the inventory is recorded at retail then stock turn rate equals annual retail sales divided by average inventory at the retail price.
Now that you have your stock turn number, is it good / bad and how does it stack up to the jewelry trade?
The median average
for an American
jewelry store is 1.3
Historically most independent jewelers have struggled to even achieve a one time turn on inventory (1.0).
Stock turn can be a quick gauge of the health of your inventory and your overall business.
If you are down around the .5 to .8 turn ratio you are probably saddled with several cases of old / unsellable merchandise.
You are also probably having to spend too much time and precious advertising dollars in an effort to get rid of it.
Cash flow problems exist which in turn limits your ability to invest in new merchandise, and expand advertising,
Without new merchandise it is difficult to attract enough clients to shop your store to have a shot of moving the old pieces.
Certainly it can become a downward spiral that devours the profitability of the store.
It is a tough place to be, though sadly, you have plenty of company.
While most independent jewelers know their margin number by heart it is the stock turn number that gives greater insight into the health of their business.
Take the time to compute and understand the importance of your jewelry stock turn.
Start Getting Results From Your Online Marketing Today!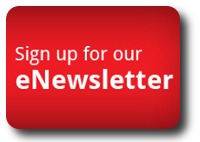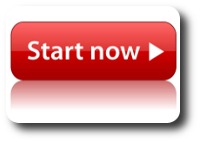 The following two tabs change content below.
President of Four Grainer LLC, jewelry business strategist, and the host of "Inside the Jewelry Trade" online radio show. Rod brings 25+ years of retail jewelry success and leadership to the table. He is the author of the business books "A Reason To Chant," and "A Reason to Chant - Jewelry Trade Edition." Rod lives in Atlanta with his wife and two almost-human cats.
Latest posts by Rod Worley (see all)