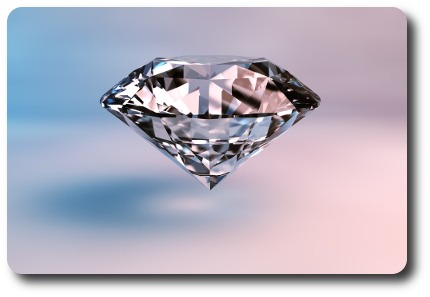 The term "Four Grainer" as a weight measurement dates back to the early civilizations.
It was vital for commerce that a standard be adopted for weight measurement, especially in the area of diamonds and rare gems.
Early merchants looked to nature to provide that standard.
They used rice, wheat, barleycorn, and carob seeds because they were both reasonably consistent in weight and generally accessible.
Your geographic area often dictated which grain was used as the standard.
For the Asian market, a grain of rice was the obvious choice.
In the Far East diamonds were historically weighed against grains of rice, resulting in the coining of the term "Grainer".
Our modern one carat diamond is still referred to as a "Four Grainer" because it weighs essentially the same as four grains of rice.
One grain of rice equals .25 of a carat, thus two grains equals .50 of a carat and three grains of rice equates to three quarters or .75 of a diamond carat.
Today you can still hear those in the diamond trade talk about four grainers (one carat diamonds / 1.00ct), six grainers (one and a half carat / 1.50ct) and eight grainers (two carat diamonds / 2.00ct).
As weight measurement became more scientific, merchants needed a more precise weight standard.
By the early 1900s, the carat size was standardized against the metric system and adopted internationally: 1 carat (1ct) is equal to .2 grams, .007005 ounces, or 200 milligrams.
Smaller diamonds can also be measured in carat weight points.
One carat is equal to 100 points; therefore a .25 carat diamond can also be refered to as a 25 point diamond.
The term "Four Grainer" allows us to conjure up a mental picture of ancient merchants placing their precious diamonds on a balance scale to be measured against four grains of rice.
While it has been replaced by the metric system the term is a nostalgic connection to a bygone era.
One thing is certain, you will never look at a bowl of rice the same way again.
Start Getting Results From Your Online Marketing Today!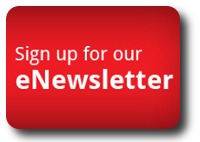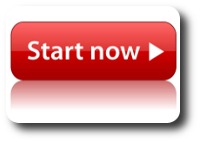 The following two tabs change content below.
President of Four Grainer LLC, jewelry business strategist, and the host of "Inside the Jewelry Trade" online radio show. Rod brings 25+ years of retail jewelry success and leadership to the table. He is the author of the business books "A Reason To Chant," and "A Reason to Chant - Jewelry Trade Edition." Rod lives in Atlanta with his wife and two almost-human cats.
Latest posts by Rod Worley (see all)