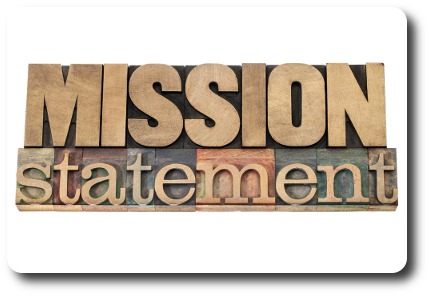 A well written mission statement provides clarity for your clients and your team.
Your mission statement is the foundational opportunity to define your business.
The statement answers the questions of who your company is, what you do, what you stand for, and why you do it.
It articulates the organization's essential nature, its values, and its work.
Make sure you and your team actually believe in what you are writing.
Unrealistic, pie in the sky mission statements are quickly spotted and just as quickly dismissed by everyone who reads them.
Don't be too narrow in your thinking.
The broader understanding helps everyone see the big picture.
The best mission
statements tend to
be three to four
sentences long
Honestly ask for input from your team.
Is it clear and easily understood by everyone on your team?
Aim for substance, not superlatives.
Avoid saying how great you are, what great quality or what great service you provide.
When it is all said and done it should be strong enough to inspire, short enough to remember and easily communicated.
Examples of mission statements that provide clarity:
– Big Brothers / Big Sisters – "To make a positive difference in the lives of children and youth, primarily through a professionally supported, one-to-one relationship with a caring adult, and to assist them in achieving their highest potential as they grow to become confident, competent, and caring individuals, by providing committed volunteers, national leadership and standards of excellence."
– Courtyard by Marriott. "To provide economy and quality minded travelers with a premier, moderate priced lodging facility which is consistenly perceived as clean, comfortable, well-maintained, and attractive, staffed by friendly, attentive and efficient people."
– Macy's department store. Our goal is to be a retailer with the ability to see opportunity on the horizon and have a clear path for capitalizing on it. To do so, we are moving faster than ever before, employing more technology and concentrating our resources on those elements most important to our core customers."
– Starbucks.  "To inspire and nurture the human spirit – one person, one cup and one neighborhood at a time."
Examples of mission statements of those in the jewelry trade:
– Emitations.  "Our mission is to provide the best online luxurious shopping experience on a working girl's budget. By offering the latest in faux celebrity jewelry and ensuring prompt delivery to all of our customers, Emitations.com has become the place to go for "Affordable Elegance."
 – Hursts' Berwyn Jewelers in Berwyn Il. "Our purpose is to provide high quality jewelry of imaginative design at reasonable prices. To achieve this end we will seek to provide fresh alternatives to the commercial jewelry seen in most jewelry stores. We will seek to provide a much higher quality of manufacture and we will seek to provide gemstones of beauty whenever gems are called for in a design."
– Mills Jewelers in Lockport NY.  "With every customer, we will consistently provide trustworthy, knowledgeable, and professional service along with superior quality jewelry and workmanship in a pleasant and relaxed atmosphere."
– Todd Jewelers in Parma Heights, Ohio. "Our goal at Todd's Jewelers is to raise the standard for customer satisfaction when it comes to purchasing jewelry. We believe that our customers will leave our store knowing that no other jeweler could possibly offer better quality, education, and a lifetime of care. We strive to create a shopping experience that combines personalized service and a thorough understanding of our products, industry, and market in order to ensure that each visit to our store is a pleasant, productive, and satisfying experience.
A good mission statement should accurately explain why your organization exists and what it hopes to achieve in only three or four sentences.
By crafting a mission statement you can powerfully communicate your intentions and provide clarity for your clients and your team.
Start Getting Results From Your Online Marketing Today!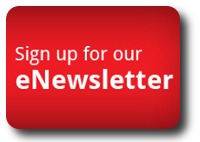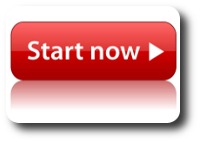 The following two tabs change content below.
President of Four Grainer LLC, jewelry business strategist, and the host of "Inside the Jewelry Trade" online radio show. Rod brings 25+ years of retail jewelry success and leadership to the table. He is the author of the business books "A Reason To Chant," and "A Reason to Chant - Jewelry Trade Edition." Rod lives in Atlanta with his wife and two almost-human cats.
Latest posts by Rod Worley (see all)