"Positioning" your jewelry store is foundational to the long term success of your business.
The unfortunate part is that few if any independent jewelers clearly understand what positioning means and fewer still know how to start the process.
Let's start off with the definition:
– Positioning.
Positioning or what is sometimes referred to as a "Positioning Statement" is how you wished to be perceived by your clients.
It is the core message of your advertisement in every medium.
It is the mantra that your team can repeat in their sleep and one hopefully your clients can as well.
Positioning is the process by which your jewelry store creates an image in the mind of your core clients.
In contrast, "Position" or a "Position Statement" is the cold hard facts of  how your clients perceive you right now.
Positioning strategies attempt to move the client's position to one that aligns with your desires.
You begin to formulate your positioning statement by answering these basic questions:
 – What business are you in?
The first response would be to say, fine jewelry but it is much more than that.
Are you primarily a custom design house, or trendy urban jeweler, or are you first and foremost a bridal destination?
You cannot be all things to all people.
Certainly cannot begin to stress that enough.
Narrow your focus.
To simply say that you are a fine jewelry store is not specific enough.
– Who is your core clients?
Do you see yourself as a local, regional or national jeweler?
Your positioning statement is much different if you want to emphasize your local roots vs positioning yourself as a regional jeweler.
What are the demographics of your clients now and who you want to attract?
– What are the needs of your client?
Do your clients shop you because you are the only jeweler for miles?
Do they rely on your custom expertise?
Is it your repair and service work that brings them in?
Is it high end brands they cannot find easily?
– What separates you from your competition?
What goods or services can your client's get by visiting you that they can't get from your competition?
Here again be specific.
– What is the unique benefit to your client?
Why is the shopping experience unique to your location.
In an age of intense competition from other brick and mortars and the Internet, what makes shopping with you unique?
You can find several models for creating your positioning statement though all essentially come down to those key questions.
The more specific you can be in the answers the more focused your overall message will be to your clients.
Separate yourself from your competition while focusing your clients on a single message is the goal of positioning  for your jewelry store.
Start Getting Results From Your Online Marketing Today!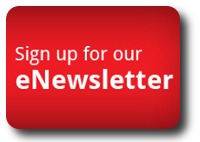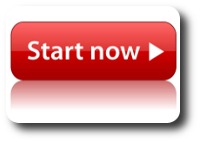 The following two tabs change content below.
President of Four Grainer LLC, jewelry business strategist, and the host of "Inside the Jewelry Trade" online radio show. Rod brings 25+ years of retail jewelry success and leadership to the table. He is the author of the business books "A Reason To Chant," and "A Reason to Chant - Jewelry Trade Edition." Rod lives in Atlanta with his wife and two almost-human cats.
Latest posts by Rod Worley (see all)