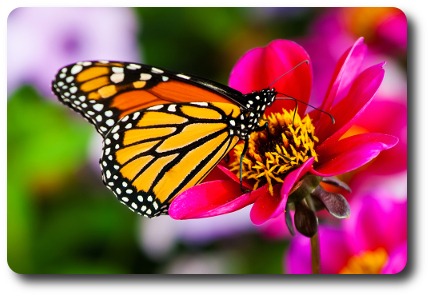 You may not be aware of the "Butterfly Effect in your jewelry store everyday.
The theory was developed by Edward Lorenz (May 23, 1917 – April 16, 2008) who was an American Mathematician and pioneer of chaos theory.
In essence the effect states that a small change at one place in a nonlinear system can result in a large difference to a later state.
Although the "Butterfly Effect" may seem too esoteric in a discussion of your jewelry store, allow me to elaborate.
As owners and managers we are almost obsessed with getting our message out through finely tuned forms of advertisement.
We spend considerable energy, man hours, and capital to make sure that our clients understand our message.
Our stores are clean, neat and organized to perfection.
All of that is important, moreover; all of that is needed.
What we haven't considered is that for all of the time and money spent trying to portray an image of what we are, what is most important is that we portray who we are.
Have you ever visited two different jewelry stores in the same chain?
Have you noticed that one "felt" warmer, cozier, friendlier?
How is that possible with the same payroll, same merchandise, same decor, and the same in every cookie cutter detail?
The difference is the "Butterfly Effect" in action.
The "Butterfly Effect" in action is so subtle that most miss it.
The nuances of it never make it to the role playing sessions, however; the positive change it makes to the bottom line is without question.
The theory is that a small change at one place can result in a large difference somewhere else.
In your jewelry store it comes down to the intangibles.
Here are some examples that owners and managers can observe.
The "Butterfly Effect" In Your Jewelry Store
– Everyone smiling.
When everyone on your team is smiling then your clients feel at ease.
On a subliminal level the store is perceived to be a good place to work and to be associated with by the client.
Studies show that if the associates are genuinely smiling clients spend more time in the store shopping, there are fewer client issues, and they spend more money.
– More time getting to know the client.
The more time an associate takes getting to know the client the longer they stay, they have fewer returns, and they purchase more.
This little concept of "treating clients like they are a guest in your own home", pays huge dividends.
In highly productive jewelry stores it is found that one of the contributing factors is that the sales team spends more time getting to know the client before they show merchandise.
Clients feel like they have a friend in the jewelry business, not just a clerk somewhere.
– Talking to the client and not to the merchandise.
In "clerk driven" stores you see the sales people reading off information from the tag, and seldom taking a moment to make eye contact.
Usually after they read off the tag they say, "But I can get you X% off", there by telling the client that the merchandise is overpriced in their view.
Their next move is to grab a calculator or run off to see the manger to plead their case for a deeper discount.
Sales professionals slow down the entire process from the beginning.
They talk to the client about the merchandise, all the while, making eye contact.
Trust is built through eye to eye contact.
Trust is what sells high end fine jewelry.
The difference between a successful jewelry store and one that isn't can often be traced to the small details of kindness, courtesy, and honestly caring about your clients as you would your friends.
A little kindness here, a genuine smile there, a conversation about something other than selling jewelry, makes a real difference in the minds of your clients.
That word of mouth advertising spreads throughout your community.
You can't teach it.
Either your team has it or they don't.
It is the subtle "Butterfly Effect" in your store.
Start Getting Results From Your Online Marketing Today!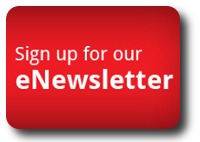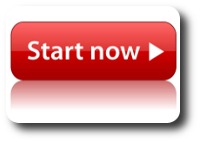 The following two tabs change content below.
President of Four Grainer LLC, jewelry business strategist, and the host of "Inside the Jewelry Trade" online radio show. Rod brings 25+ years of retail jewelry success and leadership to the table. He is the author of the business books "A Reason To Chant," and "A Reason to Chant - Jewelry Trade Edition." Rod lives in Atlanta with his wife and two almost-human cats.
Latest posts by Rod Worley (see all)