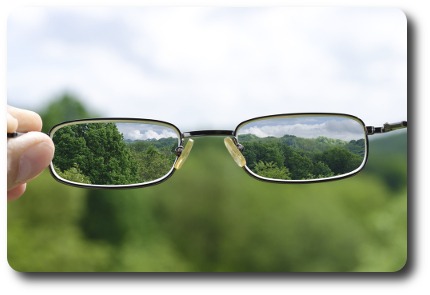 Jewelry store myopia is a common occurrence in our trade.
Nearsightedness, or myopia, as it is medically termed, is a vision condition in which close objects are seen clearly, but objects farther away appear blurred.
Some in business call it "tunnel vision" or "can't see the forest for the trees".
The truth is that we get so wrapped up with what is on our plate at the moment that we overlook the broader view.
I see it all the time when I walk into jewelry stores but more importantly so do your clients.
Here are some examples:
Jewelry Store Myopia In Action
– Housekeeping standards.
Boxes of plain white copier paper stacked in a corner of the showroom.
Certainly that was meant to be a temporary location but over time it is where the staff goes when they need paper.
Now the boxes have become over looked, blurred in the vision of the team because they see it every day.
Unfortunately your clients notice it every time they walk into your store and they wonder why it is still there.
The perception of excellence starts with the small details.
Take the blinders off.
Walk your store as if you were a client for the first time.
What do you see?
Is there a constant mess at the register area?
Are back counters cluttered with books and merchandise?
Trash cans always over flowing?
Accent light bulbs burnt out?
Some areas of the store that could use some paint touch up?
Is that door to the back office area propped open?
– Touch points. 
Each touch point that a client has with your store should convey excellence.
Is your voice mail service warm, inviting, and sincere?
Does your web site convey the same personal approach as your store?
Is your staff dressed professionally or do they look like they are ready to go out clubbing?
Does your email correspondence have a professional look or is it hap hazard?
How are messages handled?
Do you use voice mail boxes or yellow post-it notes?
Do not be satisfied with the current level of professionalism of your touch points.
Strive everyday to be better.
Think of Walt Disney resorts and their world class level of touch points.
That should be your standard and nothing less.
– Repair desk.
For most independent jewelry stores the repair desk is the single most visited part of the entire store.
We wonder why clients ask the question, "Is my jewelry going to be safe here while you repair it?"
If you are getting that question take a moment and look at the condition of your repair desk.
Does it look as if a bomb went off?
Are there books, repair envelopes, and general stuff strewn about?
Would you trust a place that looked so cluttered and disorganized?
What does that say about your entire organization?
Get it organized and develop a game plan to keep it straight.
Jewelry store owners always have a full plate. 
There is seldom enough hours in the day to work though their to-do list.
Tunnel vision is a natural occurence that slowly happens over time.
The problem is that clients form their impressions based on what they see.
If you want to be known as a top flight jeweler then you have to convey that message in the smallest of details.
Take a moment to step away from your to-do list and walk the store as a first time client.
You will be amazed at what you see when you aren't suffering from jewelry store myopia.
Start Getting Results From Your Online Marketing Today!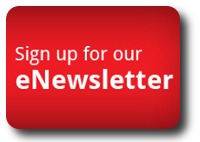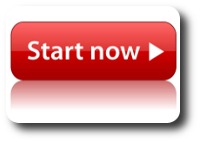 The following two tabs change content below.
President of Four Grainer LLC, jewelry business strategist, and the host of "Inside the Jewelry Trade" online radio show. Rod brings 25+ years of retail jewelry success and leadership to the table. He is the author of the business books "A Reason To Chant," and "A Reason to Chant - Jewelry Trade Edition." Rod lives in Atlanta with his wife and two almost-human cats.
Latest posts by Rod Worley (see all)