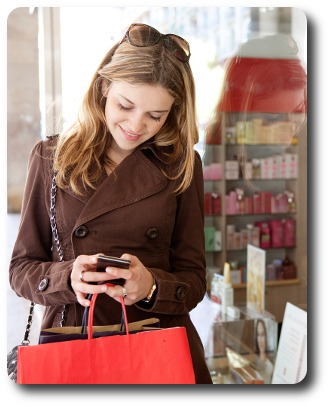 To say that technology is changing the way our clients shop is an understatement.
Consider the study that Google, in partnership with Ipsos OTX MediaCT, an independent marketing research firm, conducted in late 2010 to gain a better understanding of smartphone consumer behavior.
They interviewed over 5,000 U.S. online adults (18 – 64 years of age) who identified themselves as using a smartphone to access the Internet, The Mobile Movement study examined mobile habits and online activities – searchings, shopping and actions taken, such as making purchases.
Here are their findings.
How Smartphones Are Changing Your Jewelry Business
– Nearly nine out of 10 (89 percent) smartphone users say they use their smartphones throughout the day.
– Search engine websites are the most visited websites with 77 percent of smartphone users citing this, followed by social networking sites (65 percent), and retail websites (46 percent).
– Smartphones are a key shopping tool and are used across channels and throughout the research and decision-making process:
* 79 percent of smartphone consumers use their phones to help with shopping (comparing prices, finding additional product info, locating a retailer).
* 70 percent use their smartphones while shopping in the store.
* 74 percent of smartphone shoppers make a purchase as a result of using their smartphone – in the store.
* Nine out of ten say smartphones searches result in an action (purchasing, visiting a business, etc).
Cross-media exposure influences smartphone user shopping behavior:
* 71 percent search on their phones because of an ad exposure – traditional, online, and mobile.
* Traditional media advertising is the top driver of online search.  Nearly seven out of 10 smart phone users (68 percent) say that TV, radio, or print ads motivated them to perform a mobile search compared to mobile ads (27 percent) and online ads (18 percent).
To read the entire report go to Google Mobile Ads Blog, "Smartphone user study shows mobile movement under way."
Dated April 26, 2011 and eMarketer, "How Searches on Smartphones Fit in the Purchase Funnel", dated May 11, 2011.
As an industry, the jewelry trade has often been reluctant to embrace technology.
As Dylan so poetically penned, "the times, they are a changing", and for your store to stay ahead of the competition, you will have to stay current with how your clients are shopping.
Don't ignore valuable research such as this, because it gives you a rare glimpse into how we can reach our clients more effectively.
Don't run from the latest technology as many small jewelers have done, nor do you want to dig your heels in and stubbornly refuse to change with the times.
The opportunity to re-connect, and re-energize your client base is as close as your smartphone.
Start Getting Results From Your Online Marketing Today!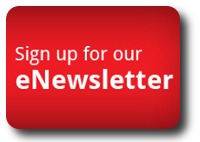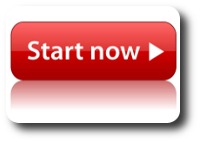 The following two tabs change content below.
President of Four Grainer LLC, jewelry business strategist, and the host of "Inside the Jewelry Trade" online radio show. Rod brings 25+ years of retail jewelry success and leadership to the table. He is the author of the business books "A Reason To Chant," and "A Reason to Chant - Jewelry Trade Edition." Rod lives in Atlanta with his wife and two almost-human cats.
Latest posts by Rod Worley (see all)