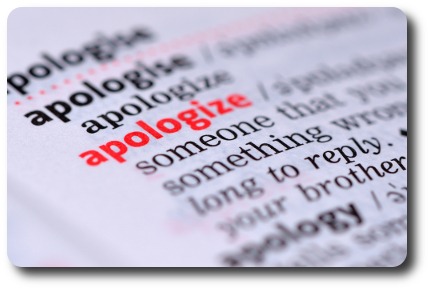 Every leader at some point in their career says something or does something they regret.
Though we sometimes like to believe otherwise, we are imperfect humans just like those we supervise.
People make
mistakes
You do, I do, everyone does.
The important part is that you, in a position of leadership, must realize that your next step is vital to the performance of your team, and your credibility as a leader.
You must sincerely apologize for your actions.
An apology ranks
among the highest
levels of management
communication
consistently

It seems that the common courtesy of apologizing has gone out of favor in management these days.
If it is done at all, it is done poorly, or to somehow cover their exposed posteriors.
Here are the steps to professionally apologize.
How To Apologize
– Take A Moment. 
You must take a moment to collect your thoughts, to cool off, but do not wait hours, days or longer.
Do not put it off until you are asked to give an apology.
Nothing spreads across the information "grape vine" faster than something like this.
Do not allow the poll of public opinion to build against you.
In your heart you know you have acted inappropriately.
Gather your thoughts and emotions.
Be absolutely genuine.
-Say What You Did Wrong. 
Be specific.
Just a simple, "I apologize" means absolutely nothing.
If you don't already know what you did to offend them, ask them.
Never start out with the phrase, "If I offended you in some way , , , ".
That comes across as backhanded and only adds to the mess you are in with the associate.
– No Excuses.
Take ownership of what you have done.
Don't come across as though you are totally inept at your job, but be specific, and genuine.
Do not blame others.
– Brace Yourself For The Venting. 
The emotional energy of the problem is real.
Be prepared to actively listen to them in response.
It is important to remember that the anger must be released.
Either you give them a chance to vent now, or they will vent on every other person they know on your sales team, your vendors, and your boss.
– Fix It Now.
Everyone knows you are human.
Many will give you a second chance, but you have got to fix the problem now.
If you have temper issues, you have to take steps to correct it.
Whatever the problem is you have to demonstrate that you are fixing it.
Do not expect others to continually accept your apology for an issue that you know about, but haven't corrected.
The common misconception that managers make is that they expect to be forgiven once they make a heartfelt apology.
The apology is not about you, it is about the person you hurt.
If you have apologized sincerely, it is their prerogative to forgive you or not.
Those who are in a position to make the most decisions, will eventually make a mistake.
Seize the moment to be a leader and know how to professionally apologize to those who work with you.
Start Getting Results From Your Online Marketing Today!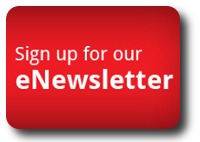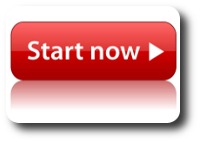 The following two tabs change content below.
President of Four Grainer LLC, jewelry business strategist, and the host of "Inside the Jewelry Trade" online radio show. Rod brings 25+ years of retail jewelry success and leadership to the table. He is the author of the business books "A Reason To Chant," and "A Reason to Chant - Jewelry Trade Edition." Rod lives in Atlanta with his wife and two almost-human cats.
Latest posts by Rod Worley (see all)