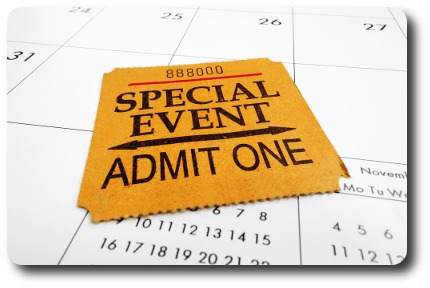 There are laws that govern the known universe.   The science based law of gravity for instance is one of them.   It is not just a good idea, its the law.     The "Golden Law of Special Events" is another example of a law.   This one is similar in many respects to gravity.   Many of us cannot explain it, cannot hold it in our hands, but we know it to be self evident.       This law in simple terms states:  
Only roughly half of the people who swear they are coming to your event will show up, and of those half that actually do show, only half will purchase*.
      So then, for the purposes of example, let's say we have a sparkling new designer that we are planning a product launch for in our store.   The average price of a piece is $500, in the assortment that we are going to carry on an everyday basis.   We rally the troops to spread the good word of this latest addition to our store's lineup.     After a period of time they report back that they have 40 of our clients that are excited about the new jewelry line and will attend the product launch.   Remembering our "Golden Law of Special Events", we know that of the 40 who said they would be there that night, only 20 will actually show up.   Of the 20 who show, the Golden Law says that only 10 will purchase.     Our everyday product line assortment has an average price point of $500, so if 10 purchase with our average, we will net roughly $5,000 in sales.   Are those the results you were looking for?   Does that throw a wet blanket over your dreams of market domination with this hot, new line?     Before you answer, did you notice the "*" symbol in the Golden Law?   That is lawyer speak to let you know there are qualifiers to that law.   It means that if you have terrible weather during the event, obviously the numbers drop, if your launch assortment is unusually small the numbers drop, if your staff felt pressure to hand you an inflated potential head count then the number will drop.     Easy to make the number drop, but by and large, for the average special event or product launch, the law is golden.   It is true that while the number can drop easily, they also can be raised.   How so you ask?     Unique, show only merchandise brought in by the vendor will help, especially if it is for sale, and not just for static display.   Does the staff get additional commission that night on the line?   If not, is there a reward for bringing in the most clients?  or most sales from the line?     Is the product launch tied into a charity?   Are a percentage of the proceeds for that night are donated?   Is the entire store on sale, or an enhanced percentage?     Is there a celebrity tie in, perhaps a local celebrity?   Have we gotten the word out through social media avenues.   You should have over 20 social media avenues at your disposal to get the word out, free of charge.     Have you written an article for the newspaper, or invited them to cover the event.   Local chamber of commerce members in attendance?   Did you invite the Mayor, or local representative to attend?     Politicians need photo opportunities to show they are pro business.   Build it right and they will come like bees to honey.   The best ideas are usually free, limited only by your imagination and your teams ability to clientele effectively.    
Start Getting Results From Your Online Marketing Today!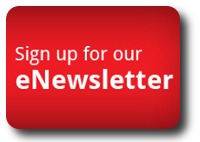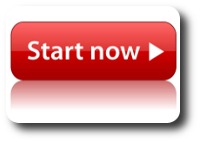 The following two tabs change content below.
President of Four Grainer LLC, jewelry business strategist, and the host of "Inside the Jewelry Trade" online radio show. Rod brings 25+ years of retail jewelry success and leadership to the table. He is the author of the business books "A Reason To Chant," and "A Reason to Chant - Jewelry Trade Edition." Rod lives in Atlanta with his wife and two almost-human cats.
Latest posts by Rod Worley (see all)