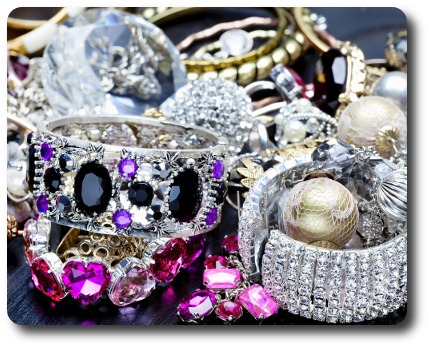 Why do jewelers buy certain jewelry product lines?
Over the years I have heard many different explanations as to why the jewelry store owners invested their hard earned cash into new lines.
Wanted to share some of my all time favorites with you.
Really?  That Is why You Bought That Jewelry Product Line?
"Mrs. Smith is one of our best clients and she has been asking us for months to bring the line in." 
When asked what Mrs. Smith purchased when the line came in, the associate replied, "Well,  a couple of small pieces.
She had some big pieces that she already had purchased that needed service work, but she was very happy that we brought the line in."
When I asked a few months later they said that the line wasn't moving. . . .  and Mrs. Smith ? . . .  there was another line that she was just dying to have us bring in. . . . we are looking into it.
"The owner's daughter's best friend, you know, the one who has money and lives in that great part of town, well he says all of his friends are looking for it, and we should carry it."
When asked how successful the product launch was for the store, the associate said, "It was much slower than we thought but doesn't it look shiny, and the elements are all new too!"
After a few months, I noticed the line wasn't in the front of the store.
The associate mentioned that it was a pretty line, just that if we had more of it, that it would probably sell.
Concerning all of the "right people" that were looking for the line?  "Well", she said, "it is a 15- to 20-minute drive, and the internet is so handy for purchasing."
"The owner was vacationing in the islands when he saw it." 
That is one of my favorites because front and center in his cases was an island theme display with funky handmade pieces that his wife thought was so different.
The problem was that the rest of the store was very traditional in look and merchandise.
We honestly don't need to ask how the product launch went over.
You already know.
"The owner's niece says all of her friends wear it, and we need to get some more young people in the store."
When asked how this conservative store got the word out to the "younger generation" the associate said that they ran an ad in the paper.
The response from the newspaper ad?
A handful of regulars dropped in to see what was new.
Dismal sales.
Time for my all time favorite reason why a jewelry store owner purchased a new line for his store.  Brace yourself.
"Have you seen how much they are advertising it in the trade magazines?
I have seen a couple of magazine ads, and a billboard on the way to my sister's place. 
Plus, I have to tell you, the rep was REALLY excited about the line. 
He said it is the best line he has carried in years and he can't keep it in stock.  I think we were LUCKY to get it!"
Of course, I had to ask about the product launch.
The reply from the owner, "Well, you know it may take awhile to get it off the ground, and some more advertising money.
The rep said he would be by in a month or so to do some more training."
Most owners will read this and say, "That is not how we do it here."
Seriously?
Without a firm understanding of your demographics, in the absence of a clear understanding of your competition and market trends, then what are you basing your decisions on?
For most single- and even some multi-store locations, the owner is making decisions without a firm command of the facts.
Gut instincts will only take you so far.
Do the research, get the facts, and make sound product line decisions!
Start Getting Results From Your Online Marketing Today!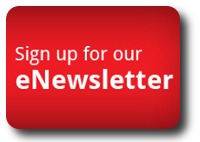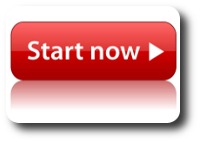 The following two tabs change content below.
President of Four Grainer LLC, jewelry business strategist, and the host of "Inside the Jewelry Trade" online radio show. Rod brings 25+ years of retail jewelry success and leadership to the table. He is the author of the business books "A Reason To Chant," and "A Reason to Chant - Jewelry Trade Edition." Rod lives in Atlanta with his wife and two almost-human cats.
Latest posts by Rod Worley (see all)