One of the first questions I am often asked by jewelry store owners when it comes to interviewing potential store managers is, "What qualities do I look for in a store manager during the interview process?"  
There are several that come to mind instantly, and in no set order, they would be;
    1)   The ability to listen,  2)   Personal and business integrity,   3)   Ability to inspire trust in others,   4)   Adaptable vision of the future.     Exceptional jewelry store managers lead from their conviction.   It is their foundation, their point of reference from which all of their decisions are filtered.   They maintain a genuine openness to learning throughout their career.     They evolve, alter, shift gears according to the current, as well as, their anticipated business environment.   The stay centered in their belief structure, listen to intuition based on experience, and constantly reevaluate, often imperceptibly, to the changing world around them.   They value others, often seeing what others miss at first glance, because they take the time to effectively listen to those around them.     When it comes to those around them, exceptional leaders have the ability to be both confident in their own abilities, but allow others to be empowered and emboldened by the success of the team.   They instinctively understand that the notion of power is an illusion.   True power is derived by a mandate from those around them.     The quote from Tao Te Ching, Verse 17 (6th Century BC) comes to mind, "Leaders are best when people scarcely know they exist.  Not so good when people obey and acclaim them.  Worst when people despise them.  Fail to honor people, they fail to honor you.  But of good leaders, who talks little, when their work is done, task fulfilled, people will say: "We have done this ourselves!"     Self confidence is vital as a foundation element due to the constant demands placed on them by store owners.   The financial demand for a strong sales end to the month must be tempered with the desire to handle the business in a prudent, ethical manner on every transaction.   Shortcuts can led to a loss of business credibility, lost clients, damage to staff morale, and even legal actions.     They know on one hand, the value of a single sale to build rapport and client confidence, balanced by the fact that no one sale normally makes or breaks a month's results.    
Trust is the
cornerstone
of leadership
    Their words, actions and deeds are consistent even while under stress.   Exceptional jewelry managers instinctively evaluate non verbal communication and use it to effectively deal with client concerns and associate issues.   Their business vision allows them to see where the store should be and how to get there.       Seamless they connect the dots of consistent training, feedback, and timely coaching.   Ultimately it is the goal of the interview to answer these questions, to find the measure of the applicant in these four major areas.    
Start Getting Results From Your Online Marketing Today!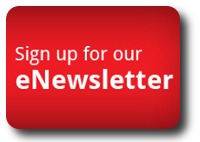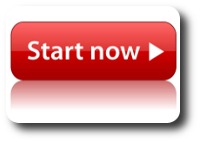 The following two tabs change content below.
President of Four Grainer LLC, jewelry business strategist, and the host of "Inside the Jewelry Trade" online radio show. Rod brings 25+ years of retail jewelry success and leadership to the table. He is the author of the business books "A Reason To Chant," and "A Reason to Chant - Jewelry Trade Edition." Rod lives in Atlanta with his wife and two almost-human cats.
Latest posts by Rod Worley (see all)