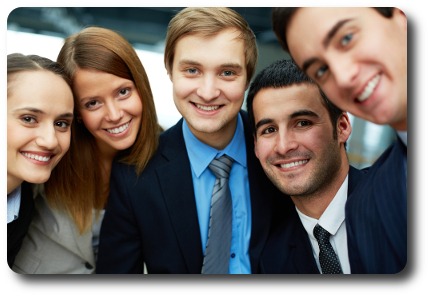 Pleasant, upbeat sales associates cannot be created.
Oh, but I have tried.
Employee happiness is in the genes.
I tried for several years in the false hope that if I was upbeat if I provided the right incentives if the environment was challenging and fulfilling, that I could make anyone positive about their position.
Those newly energized sales professionals would not only sell more but provide a great environment for our clients as well.
What were the results?
The already positive, emotionally invested sales professionals did get consistently more upbeat. Their sales vs last year increased measurably.
As for the bottom half of the team, those who started out lackluster about life and their work,  hmm, nothing, no change that was sustainable or measurable for very long.
Sales growth vs last year remained stagnant for them.
Employee Happiness Is In The Genes
Christopher Badcock Ph.D. published on May 17, 2010, in The Imprinted Brain, that quote, " new research by Jan-Emmanuel De Neve, James Fowler, and Bruno Frey has found that the default setting for happiness is directly controlled by a single gene.
Twin studies have already established that baseline happiness is heritable but, using data from the National Longitudinal Study of Adolescent Health, these authors show that individuals with a more efficient version of the serotonin transporter gene, 5HTT, are significantly more likely to report higher levels of life satisfaction.
This is a direct, linear relationship which, as the authors point out, is not evidence of a gene-environment interaction, but of a direct association between the gene and subjective well-being: double the gene, and the satisfaction doubles with it!"
Do you want happier, more positive sales pros?
Hire them.
Do not waste time, money and other countless resources in trying to make them what they are not.
Research has shown that people are remarkably stable in their overall level of happiness throughout their life.
That level of happiness does transfer over to their work.
Want positive, upbeat members on your team?
Concentrate on the hiring process.
Weed out those who have nothing positive to say, those who's nonverbal communication is negative throughout the interview and those who get little satisfaction from the positions they have held in the past.
Take time to check references, ask more in-depth questions and consider personality testing.  Quit beating yourself up, empower yourself with this knowledge and move your team upward!
Start Getting Results From Your Online Marketing Today!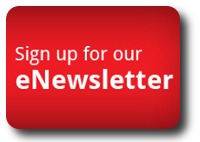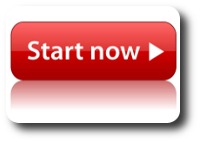 The following two tabs change content below.
President of Four Grainer LLC, jewelry business strategist, and the host of "Inside the Jewelry Trade" online radio show. Rod brings 25+ years of retail jewelry success and leadership to the table. He is the author of the business books "A Reason To Chant," and "A Reason to Chant - Jewelry Trade Edition." Rod lives in Atlanta with his wife and two almost-human cats.
Latest posts by Rod Worley (see all)